If you have ever used binoculars for fishing, you know that a good pair can make a surprisingly big difference. 
With the right binoculars, you will be able to see further into the horizon, identify when fish may jump out of the water, and even magnify any life swimming close to the surface of the water.
All of this ultimately gives you the upper hand to catch more of the right kind of fish with minimal effort.
This article will go through the pros, cons, features and benefits of our top 3 binoculars for fishing, each at a different price point. 
Below that, we will then go through the most important things to look for when choosing a pair of binoculars for fishing.
Let's get started.
The 3 Best Binoculars for Fishing
1. Bushnell H2O Waterproof/Fogproof Porro Prism Binoculars
The best budget binoculars for fishing.
Our Rating:

 

(2/5); This pair of Bushnell binoculars are good for the money. If you're on a budget, this is the best pair for you.
Bottom line: These are the best value binoculars for fishing if you are a beginner on a budget.
Waterproof

Fogproof

Large center-focus knob
Magnification: 8x

Objective Lens Diameter: 42 mm

Exit Pupil:  5.25

Eye Relief: 17mm

Field of view: 410 ft / 1000 yards

Height: 7.76 in

Width: 5.91 in

Weight: 1.69 lbs
Image quality does not compete with higher end binoculars

Not image stabilizing
For budget-conscious fishermen and women, the Bushnell H2O Waterproof/Fogproof Porro Prism Binocular is the best choice.
The specifications below are for the 8×42 size, but they offer several other sizes if these specifications are not exactly what you need.
These binoculars offer a very wide field of view meaning you will not require as much movement to scan the horizon in search of fish.
The 8x magnification should be enough to identify birds and fish far out in the distance.
The BaK-4 prisms provide a clear image for viewing. The non-slip rubber armor and large center focus knob allow for these to be used comfortably and with ease.
You should have no worry dropping these because they are fully shockproof as well.
They are 100% waterproof which is must when using binoculars when fishing.
The twist up eyecups and long eye relief will allow all users including eyeglass wearers to use these for long periods of time.
These are budget binoculars and although they have good image quality you will find better image quality in higher end binoculars.
They do not have image stabilization so on a rocky boat it may be difficult keeping the object in your line of site.
Finally, these are not the smallest binoculars around and if you like to travel with just a small bag it may be best to get compact binoculars.
Overall, the Bushnell H2O Waterproof/Fogproof Porro Prism Binoculars will make a great addition to your fishing gear and provide quality assistance as you fish, for an affordable price.
2. Canon 10x30 Image Stabilization II Binoculars
Best value binoculars for fishing.
Our Rating:

(4/5)

; If you aren't on a budget or a professional user, these Canon fishing binoculars are the best on the market for you.
Bottom line: These are the best overall binoculars on this list for the average fisherman. We love this pair!
Waterproof

Image stabilization

Amazon Choice product

Eco-friendly lead-free glass
Magnification: 10x

Objective Lens Diameter: 30mm

Exit Pupil: 3mm

Eye Relief: 14.5mm

Linear Field of View: 315 feet / 1000 yds

Height:  5.9 in

Width: 5 in

Weight: 1.33 lbs
Batteries required

Good but not great image quality in low light settings
The best overall binocular option to accompany you on your fishing trips is the Canon 10×30 Image Stabilization II Binoculars.
Although the price is significantly higher than the lower budget option the extra features and better image quality is well worth the added price.
The Porro II Prisms create an incredible image quality that is only exceeded by the highest of quality binoculars.
The long eye relief and well designed body provide very comfortable viewing for all users.
These binoculars are also waterproof.
The image stabilization is what sets these binoculars apart from lower quality fishing binoculars.
When the boat rocks you will not worry about the image shaking and can stay focused on what is most important, the fish.
The compact size will also allow you to take these binoculars on most trips besides fishing such as hiking or hunting.
As an added bonus these binoculars are eco-friendly lead-free glass.
The image stabilization means that these binoculars require the use of a AA battery.
The battery life is up to 9 nine hours and although this is comparable to similar binoculars, you will probably find these are out of batteries more often than you would like.
Also, the small objective lens diameter means that these are not the best in low light settings.
Per dollar, the Canon 10×30 Image Stabilization II Binoculars are the best choice for any fisherman or woman looking to increase their haul.
ALSO READ: "The 4 Best Binoculars for a Safari"

3. Fujinon Techno Stabi TS1440-14x40 Image Stabilization Binoculars
Best high budget binoculars for fishing.
Our Rating- (5/5); These Fujinon fishing binoculars are one of the best pairs on the market for serious fishers.
Bottom line: If you have the extra cash, or the need for superior optical quality, go with these binoculars.
Waterproof

Image stabilization

Fiberglass-reinforced

Exceptional image quality

Auto off feature to save battery life
Magnification: 14x

Objective Lens Diameter: 40mm

Exit Pupil: 2.86 mm

Eye Relief: 13mm

Linear Field of View: 263 ft at 1000 yrds

Height: 9.7 in

Width: 13 in

Weight: 2.71 lbs
Requires four AA Batteries

Good but not great image quality in low light settings

Expensive

Large and Heavy
If you are looking for the best of the best when it comes to image quality and image stabilization then the Fujinon Techno Stabi TS1440-14×40 Image Stabilization Binocular is what you want.
These are a very specific type of binocular and not for everyone, so make sure this is what you want before you make this purchase.
The 14x magnification is strong, but the top of the line image stabilization will ensure that the image you see is clear and stable whether you are on land, sea, or air.
Although the field of view is smaller than other binoculars these still have a still relatively wide field of view especially at this magnification.
These are waterproof, fog proof, and have a fiberglass reinforced exterior that should be able to handle any adventure you bring them on.
These require four AA batteries, but the 12 hour battery life and auto off feature should limit the number of times you will need to replace them.
These are rather large and heavy and do not have a very long eye relief.
For some users, it may be difficult to use these for long periods of time.
With all that being said the Fujinon Techno Stabi TS1440-14×40 Image Stabilization Binoculars are still a top of the line incredible piece of equipment.
What to Look for in Fishing Binoculars: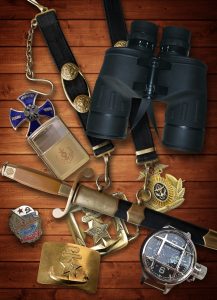 Waterproof
The first thing you should look for in fishing binoculars is if they are waterproof.
Whether you will be out on the water on a boat or just on the shore, having waterproof binoculars will ease your worries if you ever drop them in the water.
Binoculars of all price ranges come waterproof, so even if you are buying a low budget option you should be able to find ones that are waterproof.
Some binoculars even float, but looking for binoculars with this feature is not needed since you can buy a floating strap for less than the cost of a few cups of coffee.
Specifications
When looking at binoculars you will notice that they measured in two numbers, for example, "8×42".
The first number is the magnification.
For fishing on a boat, I recommend anything between 7-10x magnification unless you have image stabilization (this will be explained later).
Anything greater that will make it very difficult for you to keep the object in view unless the binoculars come with image stabilization.
If you get image stabilizing binoculars anything up to 14x will be great.
The second number is the objective lens diameter.
This determines the brightness of the image relative to the magnification.
The greater the objective lens diameter the easier it will be to spot fish in low light.
If you will be fishing a lot at dawn or dusk consider buying binoculars that have a larger objective lens diameter.
The next specification you should look for is the field of view, which is usually described as the width of the image you will see at 1000 yards.
This varies between binoculars and should not be a breaking point in your decision, but all else being equal a wider field of view is better.
Image Stabilization
Something that can make a big difference when fishing is having image stabilizing binoculars.
These binoculars will compensate for the movement of the boat and create a stable image for you to view.
This allows you to use higher magnification binoculars without creating a shaky image.
Weight and Size
When purchasing binoculars for any purpose knowing the weight and size is always important.
You have to worry less about the weight if you are buying them for fishing rather than hiking or hunting.
This usually comes down to personal preference, but it can be a deciding factor when making a choice between two pairs.
Warranty
Different companies offer different lengths and different specifications for their warranty.
Having a good warranty can ease some worry if there is a problem with the product.
It is also good to check out the reviews for the product and search for keywords such as "warranty" or "repair" to see if other users have had positive experiences.
Price
The last but certainly not least aspect to consider when buying binoculars for fishing is the price.
If you are on a tight budget even a low budget option can make a big difference.
With that being said binoculars do consistently get better as the price goes up.
Buying higher quality binoculars allows you to have image stabilization and a better quality image.
Best Binoculars for Fishing - Conclusion
That wraps it up for my list of the best binoculars for fishing.
By choosing one of these binoculars on the list, you ensure that you're getting the best value binoculars for the price you pay.
I hope you found this article helpful, and as always, make sure to share this with your friends and family!
Here are some related articles you may also enjoy reading:
Best Binoculars for Elk Hunting
Best Binoculars for Wildlife Viewing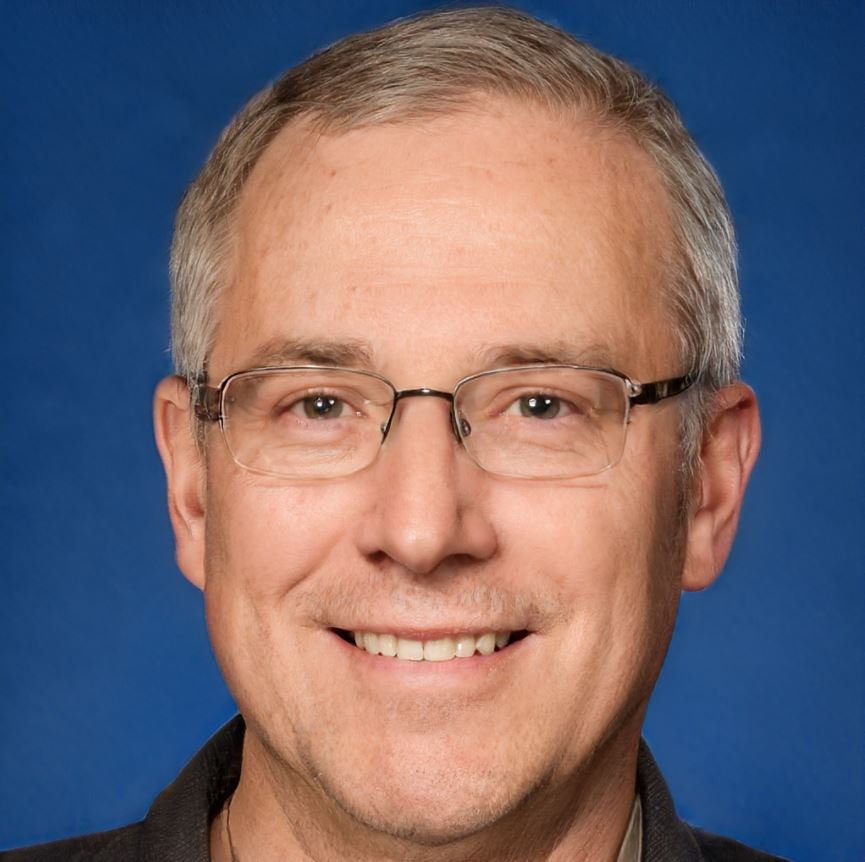 About The Author:
Hi! I'm Will Scott, the author of this post. I'm an outdoor enthusiast with over 10 years experience. I love trying out new gear and reviewing it so that other adventurers can get the most out of their experiences. I hope you've found my website informative, educational and helpful.