Welcome to our review of the best binoculars for Elk hunting! We will get into the pros and cons of our top binocular models below, but first let's discuss why you might want to consider a pair of binoculars while out hunting to begin with.
Best Binoculars for Elk Hunting – Introduction
One of the most important pieces of equipment for hunting is binoculars. They are especially important for elk hunting. Here's why:
Not only are the binoculars good for identifying the gender and size of an elk, but they're also good for surveying the area, which you must do to find elk.

Binoculars are a must-have because you typically want to keep a good distance between you and an elk, because if you are too close, they might feel threatened and charge you! (Don't want that!)
So, binoculars are practically a necessity for an elk hunting trip. With that being said, a bad pair of binoculars is basically like having no binoculars at all.
You want to make sure you buy reliable, sturdy, clear, water-proof, etc. binoculars for your trip. A bad pair of binoculars can ruin a trip very easily.
I put together this list to show my elk hunting customers which binoculars offer the most bang for their buck, in every single price range. This will be a very helpful resource for them, as well as you guys.
Ok, let's get to the reviews! Here are the best binoculars for elk hunting:
The 4 Best Binoculars for Elk Hunting:
1. Bushnell PowerView 10x50 Binoculars
The best budget binoculars for elk hunting
BK-7 Porro Prisms
Multicoated Optics
Wide Angle Viewing
Closed-Bridge Configuration
InstaFocus Focusing System
Fold-Down Eyecups
FOV: 341.2′ @ 1000 yd / 113.7 m @ 1000 m
Dimensions: 2.68 inches x 6.61 inches x 6.61 inches
Non-Slip Rubber Armor
Ergonomic design
Extremely lightweight
Good design
Pretty good build quality
Wide field of view
Bad carrying case
Build quality isn't great
Lens fog easily
Some people report water penetrating the lens and getting inside
Not the best focus
These binoculars are a really high-value budget option if you don't want to pay a little extra for the Vortex's in the higher price range. (These binoculars are a steal, as they are the best in this price range for elk hunting.)
What makes these binoculars so great?
First of all, the lens are really good for the price. They implement the InstaFocus technology, which helps the lens focus faster and MUCH smoother. However, these lens are not exactly 100% waterproof (they are somewhat waterproof, albeit). Also, at times the lens will fog up, but a quick rubbing will get rid of it.
These binoculars are good, but the canvas carrying case that comes with it is bad – it's too large for a snug fit on the binoculars (they flop around inside the case), and the velcro on the inside of flap that folds over the front of the case for closure doesn't even line-up with the velcro on the body of the case, hence you can't secure the flap. Pretty disappointing, but seeing the price on these binoculars, it is acceptable. 
These binoculars aren't as good as the Vortex's in the next price range, but that is expected with such a price difference. The Vortex's are simply a little better than this one. However, that doesn't mean these binoculars aren't the best value budget option for elk hunting. The Bushnell Powerview 10x50mm (See at Amazon) gives you the most bang for your buck out of any of the other binoculars in the price range, so if this is your budget, get them!
2. Vortex Optics Diamondback 8x42 Binoculars
The best overall binoculars for elk hunting (best bang for the buck).
Roof prism design
8x magnification
42mm objectives 
Wide apparent angle of view: 60°
393′ linear field of view at 1000 yards
5′ close focus distance
Exit pupil: 5.3mm
Eye Relief: 17mm
Weight: 6.6 ounces
Dimensions: 1.3 x 4 x 2.9 inches
Slip-resistant rubber armor exterior
Waterproof and Fogproof
Lightweight and durable aluminum body
42mm objectives provide bright images in most lighting conditions
Fully multi-coated lenses increase transmission, clarity, and brightness
Phase-corrected prisms improve true color, contrast, and transmission
1 year warranty
 Some Chromatic aberrations
 Lens cover falls off easily
These binoculars are a great buy for anyone looking for a scope in this price range who wants some amazing bang for their buck. This scope's build quality does not disappoint. These binoculars come well packaged, good case, and it is a steal of a price.
The binocular's 8x magnification power is exactly what you need to cover the perfect distance for elk. There is also practically no blur in these binoculars. For the price you are getting a very solid pair of binoculars for elk hunting. 
These binoculars have a slip-resistant rubber armor exterior, so when you are sweating and looking for elk, the binoculars will not slip out of your hands. These binoculars are also very lightweight and durable so if you accidentally drop them, they will survive. And if you happened to somehow break these, they have a 1 year warranty!
The only bad thing about these binoculars we observed is this; the lens cover falls off easily (Gasp!). Honestly, it's not a big deal. Also, there are some minor chromatic aberrations, but as we know, most relatively inexpensive binoculars have this problem.
Overall, unless you're on a lower budget or if you want to really shell out some cash for better binoculars, there is no better choice than the Vortex Optics Diamondback Roof Prism 8×42 binoculars (See at Amazon).
ALSO READ: "The Best 8×32 Binoculars (Every Price Range)"
3. Vortex Optics VR-1556 Vulture HD 15x56
Best high budget binoculars for elk hunting.
Magnification: 15x
Objective Lens Diameter: 56mm
Eye Relief: 15mm
Exit Pupil: 3.7mm
Linear Field of View: 226feet/1000 yards
Angular field of view: 4.3 degrees
Close focus: 15 ft
Dimensions: 7.6in x 5.8in.
Weight: 43.6
Lightweight design
Great field of view
Good build
Great focus
Extremely durable
Sleek look
These Vortex binoculars are some of the best binoculars you can get for elk hunting. These binoculars are just as good as many of the binoculars that cost much more! If you want to make seeing elk a piece of cake, buy these. (It is not a surprise that these binoculars are so amazing, considering that they are manufactured by Vortex Optics, one of our favorite binocular brands.)
There is almost nowhere to start because of how solid these binoculars are! The lens are extremely sharp and collect light very well, so you can hunt in darker conditions with ease.
The 15x magnification makes viewing from 20 feet all the way to 15 miles quite easy! If you use these binoculars for competitive elk hunting, they are almost unfair! These are not only the best binoculars for people with a higher budget, but they also are great value. They outperform their price point, and that is the key to being great.
If you want one of the best pairs of binoculars (in this price range) for elk hunting, the Vortex Optics VR-1556 Vulture HD 15×56 (See at Amazon) is the pair for you.
4. Vortex Optics Razor HD 10x42 Binoculars
Best bang for the buck elk-hunting binoculars on an unlimited budget.
Magnification: 10x
Objective Lens Diameter: 42 mm
Eye Relief: 16.5 mm 
Exit Pupil: 4.2 mm
Linear field of view: 362 feet/1000 yards
Angular Field of View: 6.9 degrees
Close Focus: 6 feet
Interpupillary Distance: 55-75 mm
Dimensions: 5.9 x 5.1 in
Weight: 24.8oz
Best 10×42 binos
Fully multicoated lenses increase light transmission
Premium high-density prisms
Multiple anti-reflective coatings
Lightweight
Durable design
Great carrying case
Waterproof
Fogproof
Good field of view 
Lifetime warranty
This is Optic Empire's favorite pair of elk hunting binoculars. Not only are they great for the money, but they have all the bells and whistles that you'd expect from a pair of binoculars with this price tag. From the premium padded cases to the fully multicoated lenses, these binoculars are the truly the best on the market at this price point.
The lens are extremely sharp and collect light very well. Their light gathering ability make them excellent for low light situations.
To sum these binoculars up, they are as good as binoculars that cost up to 1.5x more than them.
Manage to somehow break these? Vortex Optics provides a LIFETIME warranty on them.
These are the best binoculars you will ever need for elk hunting. Honestly, they kind of speak for themselves so I won't gloss over them too much. You can get them here: Vortex Optics Razor HD Roof Prism Binoculars 10×42 (See at Amazon).
ALSO READ: "The Best 10×42 Binoculars (In Every Price Range)"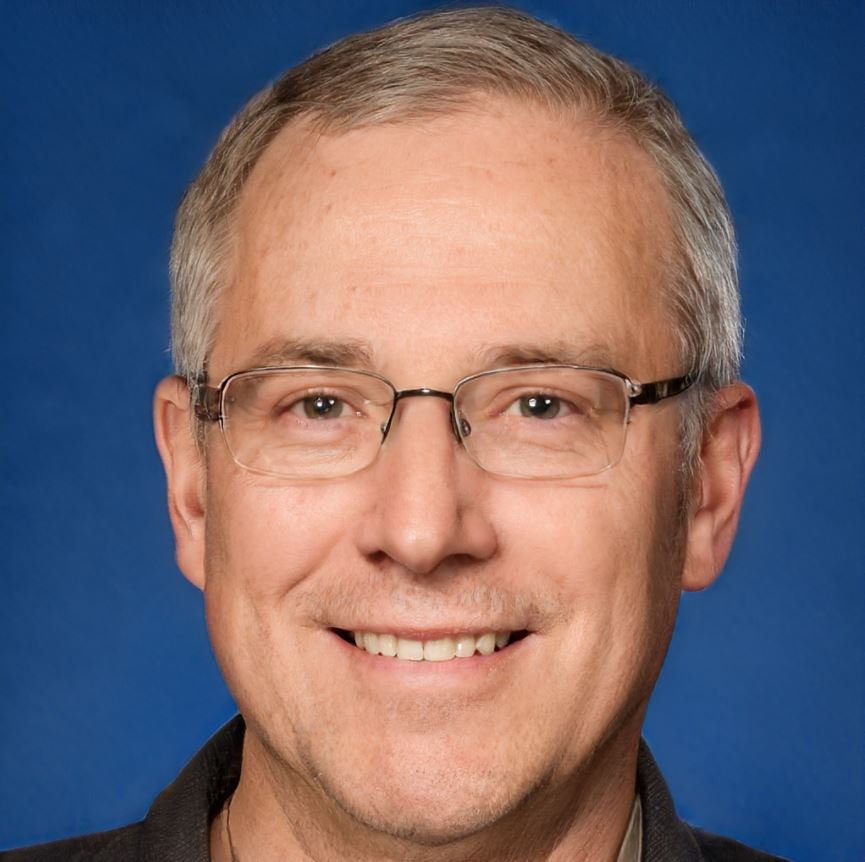 About The Author:
Hi! I'm Will Scott, the author of this post. I'm an outdoor enthusiast with over 10 years experience. I love trying out new gear and reviewing it so that other adventurers can get the most out of their experiences. I hope you've found my website informative, educational and helpful.