Wondering what the best binoculars for safari are? Well, you've come to the right place!
Going on a safari is a once in a lifetime opportunity. Thus, you want to make sure you get everything you can out of it.
To get the maximum value from a safari, you must use a pair of binoculars. Going on a safari without binoculars is like going to church without a bible; you won't be able to follow along, nor will you get the full experience!
With that being said, it is not enough just to buy any random pair of binoculars. You want to make sure the pair you buy is actually good for use on safaris!
Why? Well, some binoculars are simply not good for using in a moving vehicle, nor are they good for bright light situations. You see, your binoculars must at least be good at these two things to please you. 
Also, you want to buy binoculars that give amazing bang for your buck right!?
The binoculars we've reviewed in this article all stood out as the best binoculars available for safaris in their respective price ranges. They are all fit for using on a safari, and they all give amazing bang for your buck!
Here are the best binoculars for a safari:
The Best Binoculars for Safari:
1. Wingspan Optics 8x32 FieldView Binoculars
The best budget binoculars for a safari.
Safari- 3/6; We found that these are the best binoculars you can buy for a safari under $100. If you aren't prepared to spend much money, these binoculars will hold you over decently. Just don't expect anything spectacular.
Bottom line: Functional, but not outstanding.
Affordable

Slip-proof grip

Compact

Lightweight

Waterproof
Magnification: 8x

Objective Lens Diameter: 32mm

Eye Relief: 14.8 mm

Linear Field of View: 362ft/1000yds

 

Weight: 15.2 Ounces
Don't provide a fantastic image
Going on a safari is a once in a lifetime experience, but it does cost a significant amount of money. If you need to buy several pairs of binoculars for family members traveling with you or if you are close to reaching your allocated budget, then the Wingspan 8×32 FieldView binoculars may be the right choice to bring with you on the safari.
The best thing about these binoculars is their size, weight, and price. Some safari companies provide binoculars for you, but quite often you will have to share them with other guests. It would be disappointing to miss seeing a giraffe because it was not your turn to use the binoculars. 
Since these Occer binoculars aren't much more than half a pound, will take up very little room in your backpack, and are extremely affordable, they would make an excellent backup pair that would ensure you wouldn't miss any wildlife.
These binoculars come with BAK4 prism texture, which provides pretty good quality images for the price. The adjustable eyecups allow for comfortable and extended viewing.
 Because of the amount of time you'll be spending looking through the binoculars, being comfortable with them around your neck is super important. 
The Wingspans are also waterproof and durable, ensuring you will be able to use them during any weather conditions.
The 8x magnification is ideal for a safari because with the amount of moving around you'll be doing, it'd be hard to use higher magnification pairs because their image would be unstable. 
At this price point, the Wingspan Optics 8×32 Compact Binoculars (See at Amazon) are a decent choice. If this is your budget, then these binoculars are your best option for your safari.
ALSO READ: "Do I Need Binoculars for a Safari?"

2. Nikon Monarch ATB 8x42 Binoculars
The best value binoculars for a safari.
Safari- 4/6; The 8×42 Nikon Monarchs are perfect for bringing on a safari trip. They have every qualification that safari binoculars must have.
Bottom line: Great value for the price you pay. Will satisfy most, if not all, of your needs as a beginner/intermediate safari goer.
Waterproof

Fog proof

Good image quality at low light
Magnification: 8x

Objective Lens Diameter: 42mm

Exit Pupil:  5.3 mm

Eye Relief: 19.6 mm

Linear Field of View: 330 ft / 1,000 yds

Angular Field of View: 6.3  

Height: 5.7 in

Width: 5.1 in

Weight: 1.34 lbs
The next pair of binoculars that would make a great addition to your luggage on your safari is the Nikon 7294 Monarch ATB 8×42 Binocular. It is very possible you are bringing a Nikon camera with you, so if you already trust the Nikon brand or want your binoculars to match your camera then these binoculars are a great option.
These binoculars are made with eco-glass meaning they are made led and arsenic free. Since you are traveling into the wild to see some of the Earth's most majestic animals, it is very important that the products you bring with you are made with the environment in mind.
While other lower quality binoculars may have lenses that dim the image brightness, the Nikon 7294 Monarch ATB 8×42 Binocular has dielectric high-reflective prism coating that ensures the brightness of the image you are viewing is the same as the naked eye. 
The multi-setting click stop eyecups and long eye relief will allow all users, even eyeglass wearers, to feel comfortable while using these binoculars for extended periods of time.
These binoculars have a wide linear field of view, even with the 8x magnification. This means that if an animal is running across the horizon, you will not need to move as much but you will still be able to see it. 
The 42mm objective lens diameter provides good quality images even at low light! A lot of animals, including lions, hunt at either dawn or dusk. If you know you will be out on safari at these times, then these binoculars are a good choice. 
The Monarch ATB is 100% waterproof and fog proof, and is backed by Nikon's 25 Year Limited Warranty and No-Fault Repair/Replacement Policy.
These are mid-sized binoculars, so they will take up some space in your backpack. Also at 1.34 pounds, they may be difficult for very young children (under 7) to hold up for long periods of time.
With all that said, the Nikon 7294 Monarch ATB 8×42 Binoculars (See at Amazon) are excellent binoculars that provide everything you will need for your safari trip if you are an average safari goer.
3. Zeiss Terra ED Binocular 8x42
Best binoculars for safari on a high budget.
Safari- 5/6; The 8×42 Zeiss Terra ED Binoculars are an incredible option if you're willing to spend the extra buck. They will last you a lifetime, so they're great if you frequently go on safaris.
Bottom line: Well-worth the extra buck if you plan on using the binoculars frequently. 
Waterproof

Fog proof

Large field of view

Near perfect reviews on Amazon
Magnification: 8x

Objective Lens Diameter: 42mm

Exit Pupil:  5.3mm

Linear Field of View: 380 ft / 1000 yrds

Angular Field of View: 7.2 °    

Height: 5.6 in

Width: 4.7 in

Weight: 1.6 pounds
Largest and heaviest pair on this list
The third pair of binoculars on this list is the Zeiss Terra ED 8×42. Many safari guides use Zeiss binoculars, and if you buy these you might be able to match your guide! 
While these binoculars may not have as many reviews as other products you see on Amazon, they have yet to receive a rating lower than 4 out of 5 stars, which is very rare for binoculars.
Compared to the other binoculars on this list, the Zeiss Terras have the largest field of view. If that is what is most important to you, then these are definitely the ones to buy. 
The comfortable grip and large focus knob will allow you to focus easily and quickly. This is especially important on a safari, because you don't know how long you will be able to see an animal before it runs away.
The SCHOTT ED glass, which has a hydrophobic multi-coating, will ensure that the images you see are vibrantly clear with colors that are 100% true-to-life. The body of the Zeiss Terra ED 8×42 is glass fiber reinforced and fully waterproof!
The binoculars also come with a padded carrying case, a neck strap, and lens covers. You will be well prepared for taking these on your safari. 
These are the largest and heaviest binoculars on this list, but are still lighter than most other full-sized models. If you are known for overpacking and need the lightest pair of binoculars possible, then these may not be the perfect pair for you.
The Zeiss Terra ED Binoculars (8×42) (See at Amazon) are an excellent choice and will enhance any safari. (Please note that if you are looking for a 10x magnification, but are interested in the Zeiss brand at this price range, the equally great Zeiss Terra 10×42 ED Binoculars may be a better fit.) 
ALSO READ: "The Best 8×42 Binoculars of 2020"
4. Swarovski CL Pocket 8x25 Binoculars
The best binoculars for safari if you frequently go on them.
Safari- 6/6; The 8×25 Swarovski pocket binoculars are the best binoculars on the market for safaris. If you go on safaris very frequently, or if you want the best-of-the-best for your first safari, look no further.
Bottom line: Swarovski never lets down on their upper tier products. These are the best safari binoculars we tested.
Lightweight

Incredible image quality

Waterproof

Fog proof

Dirt proof
Magnification: 8 x

Objective Lens Diameter: 25mm

Exit Pupil:  3.1mm

Eye Relief: 17mm

Linear Field of View:  357 ft / 1000 yrds

Angular Field of View: 6.8°    

Height: 4.3 in

Width: 3.9 in

Weight: .76 lbs
There are better binoculars for low light conditions at this price. However, they weigh much more.
If you are an avid outdoorsman or outdoorswoman and have been waiting for a reason to purchase a pair of Swarovski binoculars, I can think of no better reason than your first safari. The Swarovski CL Pocket 8×25 Binoculars will be an incredible partner as you venture out to see incredible wildlife.
These are probably the best compact binoculars on the market. If you need a compact pair of binoculars and want the best image quality possible, then these are a perfect choice. 
When comparing the lens quality of Swarovski to other binoculars, you will notice the difference and how much clearer these images are.
Although they are a compact pair of binoculars, they still offer a wide field of view. Since they weigh less than one pound, have long eye relief, and have an easy to use focus knob, you can use these throughout the day without a problem. 
You can also focus on something as close as 8.2 feet away, so as long as you are looking at something that is outside your safari Jeep, you should be able to focus in on it.
Overall the Swarovski CL Pocket 8×25 Binoculars (See at Amazon) will provide you with unbeatable image quality with an easy to handle compact size.
That wraps it up for my list of the best binoculars for safari. By choosing one of these binoculars on the list, you ensure that you're getting the best value binoculars for the price you pay.
I hope you found this article helpful, and as always, make sure to share this with your friends and family!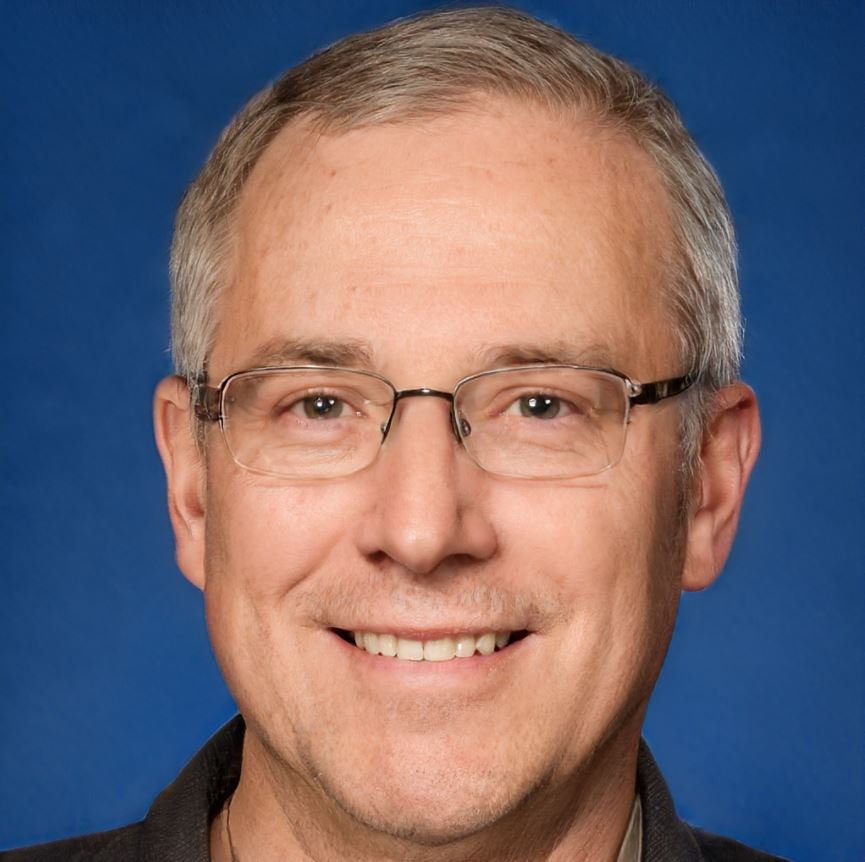 About The Author:
Hi! I'm Will Scott, the author of this post. I'm an outdoor enthusiast with over 10 years experience. I love trying out new gear and reviewing it so that other adventurers can get the most out of their experiences. I hope you've found my website informative, educational and helpful.