"Optics Empire, what's the best .22LR scope for target shooting?"
There has been a massive wave of folks asking us this question recently. At first, we were answering these questions individually, but over time we became overloaded with them.
To solve our problem, Adam Jones, a knowledgeable sharpshooter, decided to write this article for us and post it here. It now serves as a resource to refer these questioners to.
If you're one of the many people that want the answer to that question, this review from Adam reveals the scopes that we, Optics Empire, like the most for target shooting with a .22LR.
1. Simmons .22 Mag TruPlex Reticle Rimfire Riflescope
Best .22LR scope for target shooting (best value for beginners/casuals).
Our Rating- (3/5); This is a decent budget .22LR scope for target shooting. It's pretty lightweight and for its budget price, it gets the job done.
Bottom line: We are confident this is the best budget .22LR scope on the market, but it does come with flaws since it's a budget scope.
Durable

Lightweight

Waterproof

Fogproof

Shipped with mounting rings
4×32 optics

FOV @ 100 yards – 21 feet

Single-piece construction

Weight 8.6 oz
The Simmons .22 Mag TruPlex scope is the sort of product that delivers excellent quality while remaining very affordable. If you're new to scopes or just aren't ready for a serious investment, the TruPlex one of your best choices.
With its single-piece, solid metal design, this Simmons TruPlex scope provides a hardy, well-built casing for your optics, so you can be sure it won't fall apart in the field. And it comes with the same kind of fog proof and waterproof safeguards you expect from higher models. And not every rifle scope ships with mounting rings, which is a convenient feature you'll find here.
If you've ever shopped for affordable scopes, you might have noticed there are quite a few models that seem similar to this one, so why do we recommend the TruPlex? Because it's not only tough and built with good optics, it's also among the most lightweight scopes in this category. If you're looking for an affordable but reliable scope for your .22 rifle, you can't go wrong with this one.
 ALSO READ: "Best Rifle Scope for Elk Hunting (Every Price Range)"
2. Vortex Optics Diamondback 2-7x35 Rimfire
Best .22LR scope for target shooting (best value for average shooters).
Our Rating- (4/5); This scope is very precise, making it the best value scope on this list for its price. It's also made of high-grade materials that are backed up by Vortex's lifetime warranty promise.
Bottom line: This scope is very good for the money, so if you're not an expert or on a budget, I highly recommend you this scope.
Aircraft-grade aluminum

Argon purging

Adjustable windage and elevation dials

Fogproof

Waterproof
2-7×35 optics

FOV @ 100 yards – 64.3-19.3 feet

Parallax setting – 50 yards

Adjustment Graduation: 1/4 MOA

1.15 pounds
Vortex is a big name in optics, and consumers have learned to trust their brand with binoculars, rangefinders, and monoculars, in addition to rifle scopes. The Vortex company knows what it's doing, and we think this Diamondback model is a good choice for just about anyone who needs a good .22lr scope.
For starters, the single-piece cylinder design is made from aircraft-grade aluminum alloy, which makes it practically indestructible and very resistant to recoil-related problems that other scopes might succumb to. This scope is argon-sealed to prevent fogging, just like the o-ring seal will keep the entire piece completely waterproof
Inside this rugged casing, you'll find some impressive optics. The field of view is very generous, and the multi-coated lenses are designed to capture as much light as possible at dusk, dawn, and other low-light situations, making this a real all-purpose scope. You'll also get 50-yard parallax settings along with windage and elevation dials, allowing you to really zoom and center in on your target.
Every piece of this Vortex Diamondback scope appears to be well above average and should enhance the experience of any rifler. It's hard to think of anyone who wouldn't find this product useful.
Also, here is a good video on how to use Vortex's Dead-Hold BDC Reticle:
ALSO READ: "The Best Scope & Setup for a Crickett 22 (The Buyers' Guide)"

3. ATN X-Sight II HD 5-20 Riflescope
Best .22LR scope for target shooting for advanced users.
Our Rating- (5/5); This scope is one of the best on the market for target shooting with a .22LR. ATN might not be a widely-known brand, but this scope they've made deserves all of the recognition it can get.
Bottom line: If you are an advanced shooter looking for a high-end .22LR scope, this is the scope for you.
Onboard rangefinder and ballistic calculator

Night vision

Record HD video w/audio

Video activated by recoil
5-20x zoom through 85 mm objective lens

Digital compass

FOV at 1000 yards – 240 ft

Bluetooth

E-compass

Digital Zoom

microphone

Weight 2.55 lbs.
Loaded with options not everyone needs
Using the ATN X-Sight II will make you feel like you've attached a supercomputer to a NASA telescope and mounted it on top of your rifle. The optics are unbelievable, showing you more than most scopes can dream of (even at night) but the real treasure is what the electronics and software can do.
The X-Sight II is not only a scope, it's also a video camera for filming your hunts. Ever get caught up in the hunt and don't think to turn on your camera? No problem. The X-Sight II  can be set to activate by recoil, so you won't even have to remember to turn it on. You can record your shot in true HD and upload the result to a computer or phone via bluetooth or WiFi. There's even a built-in gyroscope that will stabilize the image.
But that's just the beginning. The electronics in this scope serve as a rangefinder and a ballistics calculator, giving you probably the easiest and quickest approach to deriving a shooting solution. The robust software will use the scope's built-in sensors to factor in wind speeds, humidity, barometric pressure, temperature, altitude, and more to come up with the best shot for whatever bullet you're using. You can even save your settings under a profile, so you can switch between bullets without the need to re-enter the data each time.
While the ATN X-Sight II is obviously a more complicated and expensive solution than your average target shooter needs, there's no denying it's one of the most impressive scopes on the market.
ALSO READ: "The Best Scope for a Savage 220 (Top 4)"

That wraps it up for my list for the best .22LR scopes for target shooting! By choosing one of the scopes on this list, you ensure that you're getting the best value for your scope for the price you pay.
I hope you found this article helpful, and as always, make sure to share this with your friends and family!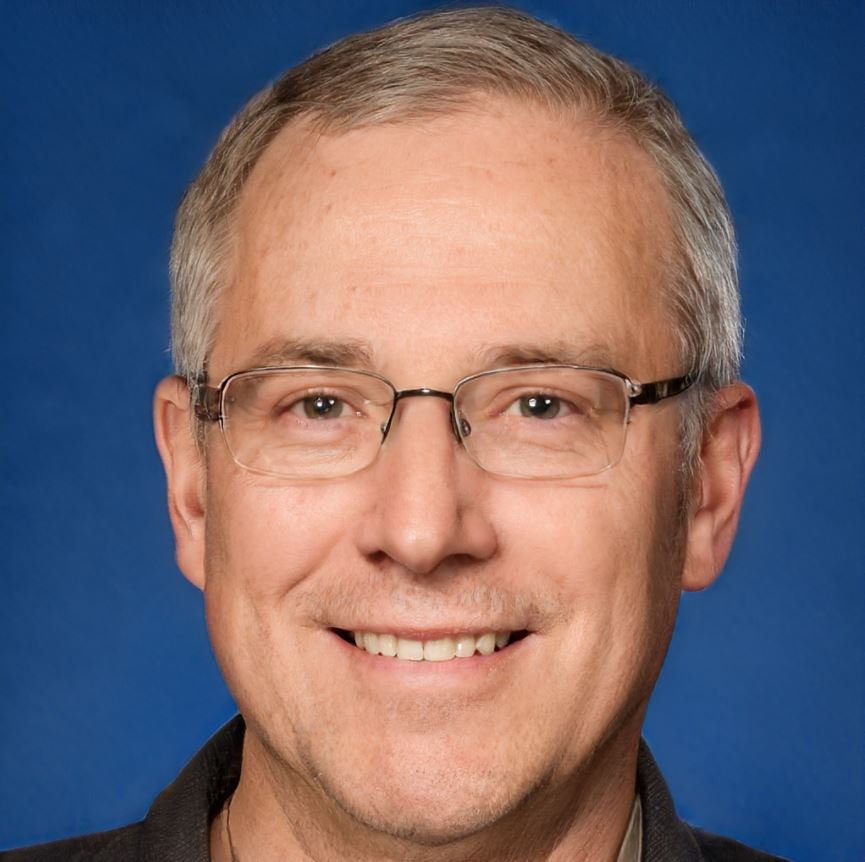 About The Author:
Hi! I'm Will Scott, the author of this post. I'm an outdoor enthusiast with over 10 years experience. I love trying out new gear and reviewing it so that other adventurers can get the most out of their experiences. I hope you've found my website informative, educational and helpful.