Welcome to our article about the best binoculars for wildlife viewing!
Below you'll find a comparison table of the top 7 models, as well as a detailed review of each one along with pros and cons.
But before we get into that, let's first discuss why you might want to invest in a pair of binoculars for wildlife viewing in the first place.
Best Binoculars for Wildlife Viewing: Introduction
When looking at wildlife, it is very common to be too far away from an animal to get a good look at it.
That is why binoculars are a great investment if you are planning on looking at wildlife.
When my long-time friend went on a safari earlier this year, he bought a pair of low quality binoculars behind my back.
They had a high price tag, but their quality was horrid!
When I asked him how his safari went, he said "It was great! But my expensive binoculars broke!"
That moment made me realize that there are many people out there that need help choosing a good pair of binoculars for viewing wildlife.
Finding binoculars that provide you amazing bang for your buck is not easy work.
I wrote this article to help people out if they were in the same situation my buddy was in. 
I looked at quality, price, and value for the dollar when choosing the binoculars for this list.
Since not everyone has the same budget, I went ahead and found the best value pair of binoculars in multiple price ranges.
Let's begin.
The Best Binoculars For Wildlife Viewing Are:
Celestron Nature DX 8×42 Binoculars (Most Affordable)
Zeiss Conquest 8×32 HD Binoculars
Nikon Prostaff 3S 10×42 Binocular
Athlon Optics Midas 8×42 Binoculars
Vortex Optics Viper HD 10×50 Binoculars (Best Overall)
Vortex Optics Diamondback HD 8×42 Binoculars
Swarovski EL 10×42 Binoculars (Most Luxurious)
Out of the list above, the Celestron are my top pick for anyone who wants an affordable pair of binoculars for wildlife viewing. These will provide a great image out in the field without breaking the bank.
The most luxurious pair of binoculars reviewed in this article are the Swarovskis. It's no secret that these aren't cheap, but they have a number of additional features that produce crystal clear images no matter what the setting. If you want the best of the best and are willing to invest a substantial amount of money to get it, these are the pair I'd recommend.
The best binoculars for wildlife viewing overall are the Vortex Optics Vipers. This pair offers excellent value for money – you get super crisp images and an easy to use set up without having to spend thousands of dollars. If you want the best pair at the best price, these are the ones I recommend.
Let's now dive into a comparison table so you can see how each model compares side by side.
Binoculars for Wildlife Viewing Comparison Table
Use this table to compare the binoculars in this article side by side, and pinpoint the exact one that might be right for you.
If you're on mobile, scroll across the table with your finger!
Top 7 Best Binoculars for Wildlife Viewing:
Celestron Nature DX 8×42 Binoculars
Most Affordable!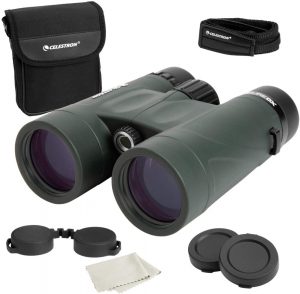 The Nature DX binoculars from Celestron are the most affordable ones reviewed in this article, and I recommend them for anyone wanting a casual pair of wildlife binoculars without spending a lot of money.
Despite their low price, they also have impressive optics, including fully multi-coated lenses and phase-coated BAK-4 prisms for brighter images with amazing contrast.
They also features a close focus distance of 6.5 feet for nearby objects and a wide FOV of 388 feet at 1000 yards.
The rubber armored polycarbonate body, water and fog proofing, and twist-up eyecups with multi-stop functions also ensure perfect positioning of the binoculars every time, whether you wear glasses or not.
PROS
Impressive optics
Waterproof
Tripod adaptable
Incredibly affordable
Great value for money
CONS
Sluggish focus adjustments
Zeiss Conquest 8×32 HD Binoculars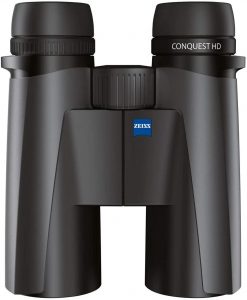 The Zeiss Conquest HD binoculars are quite expensive, though they include a number of features that make them worth the price.
They contain an amazing HD lens system, which includes high-definition glass for better resolution and performance, even in low-light conditions.
The T* coating also enhances your vision, while the LotuTec coating ensures clear, unobstructed views, even in wet or foggy weather.
These Conquest binos are lightweight at about 1.3 pounds, with a compact size and a robust body that can handle all conditions.
They also have a wide FOV, enabling you to see a lot of wildlife in front of you at any one time.
PROS
HD lens system
Lightweight
Great low-light performance
Large FOV
Nikon Prostaff 3S 10×42 Binoculars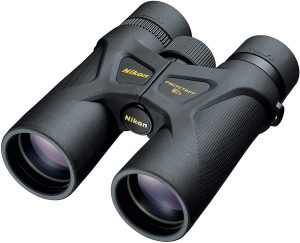 The Prostaff 3S binos from Nikon are lightweight at only 1.3 pounds, with a compact size that makes them easy to take anywhere for your wildlife viewing.
They feature eco-glass optics, with silver-alloy mirror coated prisms and bright multilayer-coated lenses for brighter views and clearer images.
These binoculars are also waterproof, fog-proof, and shock-proof, with turn-and-slide rubber multi-click eyecups and rubber armoring for durability and comfort.
A close focus distance of 9.8 feet and a wide FOV of 367 feet at 1000 yards help you see anything in the area.
These are another great value pair of binoculars that will provide crystal clear images without the huge price tag.
PROS
Water- and fog-proof
Eco-glass optics
Rubber armored
Extremely affordable
Extremely lightweight
Athlon Optics Midas 8×42 Binoculars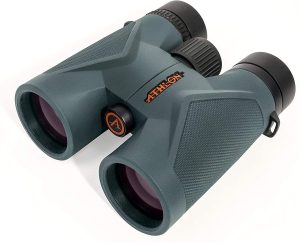 These Midas 8×42 binoculars are made using a lightweight metal chassis and rubber armor with a non-slip texture.
The argon purging reduces fogging inside the binos for clear viewing, plus they are waterproof for viewing wildlife in damp weather conditions.
The ED glass reduces chromatic fringe for sharper, clearer images, while the advanced fully multi-coated lenses increase light transmission for brighter views with accurate coloring.
The ESP dielectric coating on the prisms enhances these features even more for amazing clarity and crisp images.
These also feature the largest FOV of all the binoculars reviewed in this article, making them great for viewing wildlife on sweeping plains.
They are also moderately priced, but still offer excellent value for money in my opinion.
PROS
Argon purging
ED glass
Comfortable grip
Large FOV
Excellent image quality for the price
CONS
Some quality control issues
Vortex Optics Viper HD 10×50 Binoculars
Best Overall!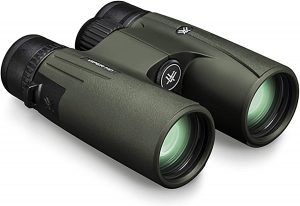 Despite being a bit larger and heavier than most other models, the Vortex Optics Viper is such a delight to use that it's still our top pick for wildlife viewing out of all the binoculars reviewed in this article.
These binos include an HD optical system with a roof prism and quality lenses that include an XR anti-reflective coating for bright, clear views, even when the light is low.
Other great features include argon purging, O-ring seals, twist-up eyecups, a rubber-armored chassis, and Armortek coatings to prevent scratches, oil, and dirt from damaging the lenses.
If you're looking for a high quality, durable pair of binoculars for wildlife viewing that you can use for years to come, these are the ones I'd recommend investing in.
PROS
Simple controls
Adjustable IPD
GlassPak chest harness included
Excellent quality optics
Durable and reliable
CONS
A bit heavy
Somewhat pricey
Vortex Optics Diamondback HD 8×42 Binoculars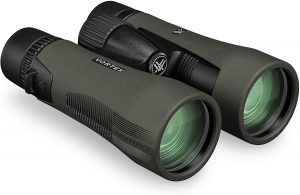 The Diamondback binoculars from Vortex Optics are well-built, with rugged construction that includes rubber armor for a non-slip grip, argon purging for fog-proofing, and O-rings to keep water out, even in unfavorable weather conditions.
The twist-up eyecups, center focus wheel, and right diopter allow you to adjust the binos as needed for the perfect viewing.
The lenses are fully multi-coated, with anti-reflective and Armortek coatings, which work together to protect the lenses while increasing light transmission.
The Dielectric coatings ensure bright, clear images with accurate coloring and minor chromatic aberration.
If the Vortex Optics Viper's aren't quite the right binoculars for you, the Diamondback are a close second in quality and reliability without an outrageous price tag.
PROS
Tripod adaptable
Rugged construction
Fully multi-coated lenses
CONS
Minor chromatic aberration
Swarovski EL 10×42 Binoculars
Most Luxurious Option!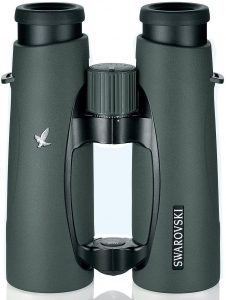 The Swarovski EL binoculars have a hefty price, though the high-quality features justify this if you're looking to splurge on a pair of wildlife binoculars.
These binoculars have a durable, ergonomic design, with a wrap-around grip to keep them firmly in hand.
The focusing wheel is non-slip and solid for easy adjustments.
The fluoride-containing HD lenses offer amazing resolution, contrast, and color fidelity, no matter what you're looking at.
Other great features include the field flattener lenses for sharp images, optimized optical coatings for amazing color reproduction, and a wide FOV with edge-to-edge sharpness, even when wearing glasses.
These binoculars definitely aren't for everyone, but if you're happy to pay premium price, they are a joy to use and will serve you well for years to come.
PROS
Enhanced optic coatings
Enhanced HD lenses
Ergonomic design
Incredible image quality
Luxurious to use
Best Binoculars for Wildlife Viewing: Conclusion
That wraps it up for my list of the best binoculars for wildlife viewing.
By choosing one of these binoculars on the list, you ensure that you're getting the best value binoculars for the price you pay.
I hope you found this article helpful, and as always, make sure to share this with your friends and family!
Here are some other articles about binoculars that you may also enjoy:
Best 10×50 Binoculars (An In-Depth Review)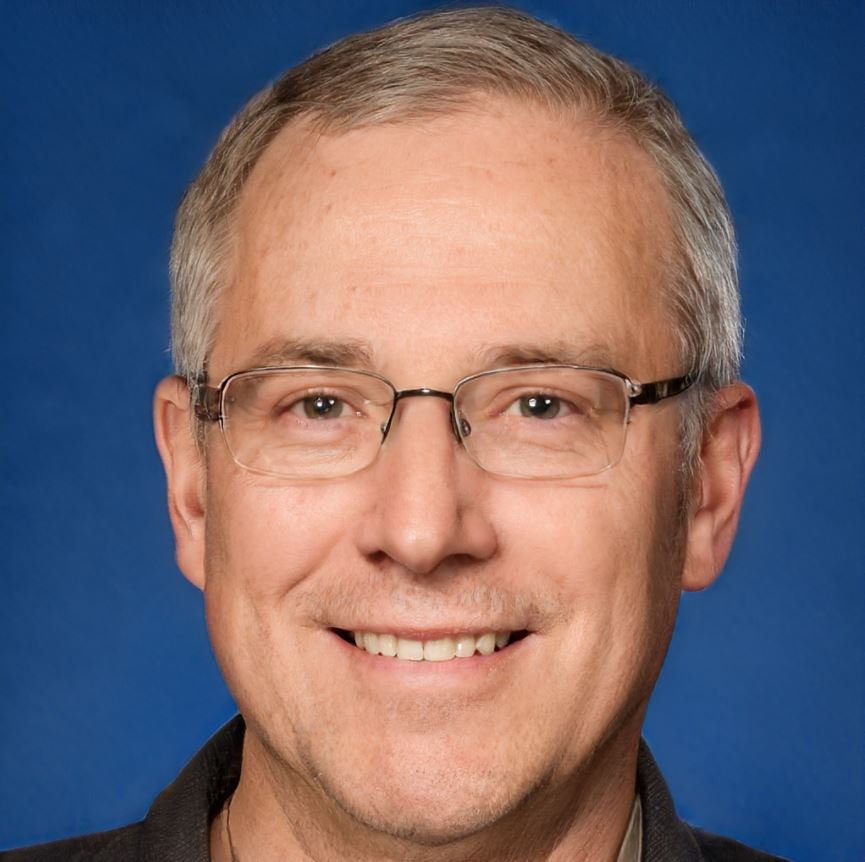 About The Author:
Hi! I'm Will Scott, the author of this post. I'm an outdoor enthusiast with over 10 years experience. I love trying out new gear and reviewing it so that other adventurers can get the most out of their experiences. I hope you've found my website informative, educational and helpful.