Perhaps you want to know which flowers attract hummingbirds. Maybe you don't know which spotting scope tripod you need for your spotting scope. Or maybe you want to find a pair of binoculars that is lightweight, budget friendly, and great for birding. Bottom line: if you're looking for information on optics, hunting, birdwatching or fishing, you'll find it on Optics Empire!
Optics Empire is an independently owned website. Its mission is to help people find high-quality products for hunting, birdwatching, fishing and more, and also to give searchers helpful resources on these topics. While Optics Empire specializes in optics, we are also very knowledgable on hunting, birdwatching, and fishing in general.
Most of the articles on this website are in the form of reviews, how-to's, guides, and tips. These articles are meant to make the web a better place by providing well-researched and helpful information to searchers.
We are passionate about our work and we use this site as a way to share our knowledge with our target communities.
About The Editor in Chief
Will Scott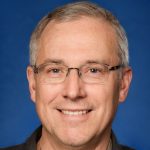 Will has been an outdoor enthusiast, guide, and product reviewer for over 10 years. His love of nature started when he was 6 years old when he first joined Boy Scouts. From outdoor camping to nature hikes, he quickly joined the local park rangers and has since been taking people on guided bird watching tours and hikes in many places around Northern America. 
Will understands that the right gear can make or break a trip. So, he started reviewing outdoor gear for his local newspaper before founding this website, Optics Empire. With an intimate detail for how binoculars and other outdoor optical equipment works, he provides accurate, honest reviews of the most popular products available today. 
If you have a question for Will, or simply want to reach out and share your experiences in the great outdoors, please contact him through the Contact Us Page. 
In Will's own words: "I hope you enjoy reading this website as much as I enjoyed putting it together. Nature is such a vast, beautiful place, and having the right optics to see it make it all the more spectacular. I've channelled all my experience and knowledge into the articles on this site, with the intention for you to fall in love with the outdoors as much as I have."
Optics Empire is a participant in the Amazon Services LLC Associates Program, an affiliate advertising program designed to provide a means for sites to earn advertising fees by advertising and linking to amazon.com.
For more information about Optics Empire, please contact us.