With new inventions seemingly being released every week to make hunters' lives easier, there is one thing that I know for sure; we all want products that improve our hunting abilities.
With that being said, what are the most helpful products available for hunting? You guessed it: optics. Optics allow us to see things that are vastly too far away for the eye to detect. Of course, the most popular optic for hunting is the gun scope. However, in this article we're talking about something a little different; the hunting spotting scope.
The hunting spotting scope is becoming more and more popular.
The Optics Empire team has long been avid supporters of using spotting scopes while hunting. We are excited to share all of our knowledge about spotting scopes with other hunters who are trying to decide which spotting scope they want to buy.
Before We Begin Our Review: What Should You Look for in a Spotting Scope for Hunting?
This is a great question.
First of all, let's determine what spotting scopes are used for when hunting: Spotting scopes are used when finding game, determining the size of game, looking at the game after it is shot, surveying certain areas in the brush, and whenever else you might need a closer look at the action. 
—->  With that being said, some might wonder, "Why not use binoculars?" 
Well, binoculars can be useful as well while hunting, but not in the same way as spotting scopes.
–Spotting scopes are much heavier than binoculars, as they aren't meant to be held. Instead, you mount the scope on a tripod, then tilt and pan until finding your target.
–Spotting scopes are much better at long distances than binoculars. They allow you to see things that are incredibly far away, whereas binoculars are much more "versatile" and give you a wider field of view but less distance.
(If you are hunting from a stand, a spotting scope will almost always be a better choice than binoculars.)
Now that we know what spotting scopes are used for when hunting, we can get to what aspects you're looking for in a hunting spotting scope. (Of course, the spotting scopes listed in our review all follow the "great for hunting" criteria.)
Overall, the decision comes down to personal preference. There is no true right or wrong answer as to which you should buy. Personally, I prefer angled for hunting because I like to look downwards into the scope instead of breaking my back!
Ever wanted to know what all the numbers mean on the spotting scope? 
Well, usually you'll see something like "20-60x80mm"
To break the numbers down, the "20-60" is the scope's range. You can zoom from 20 times regular viewing distance up to 60 times with this scope.
The "80mm" part is the objective lens. This is the big lens on the front of the scope.
Like last time, this decision comes down to personal preference. A bigger objective lens pulls in more light, making for a more vibrant view, but it also increases the scope's weight. Vice versa for a smaller objective lens.
Always make sure your spotting scope has anti-reflection coating. Without this, the scope will be inefficient at gathering light and NOT worth the money.
The scopes in our review are multi-coated, meaning they absorb an amazing 98% of light!
Before the Review, a Comparison Table of the Best Spotting Scopes for Hunting:
The 4 Best Spotting Scopes for Hunting (2021):
1. Celestron 80mm Ultima Zoom Spotting Scope (20-60x)
Best low budget spotting scope for hunting.
Rugged, waterproof, and fogproof 
Sight tube for quick targeting
20-60x zoom eyepiece is a great fit for hunting
Image is very vibrant and sharp, even in low light conditions
Compatible with almost all tripods
The Celestron 80mm Ultima Zoom Spotting Scope is a rarity; that is because it is of respectable quality, yet it comes at a budget friendly price! A spotting scope with such clearness and usability while magnifying is hard, if not almost impossible, to find in this price range. However, this Celestron is not the norm, nor does it aspire to be. Overall, this spotting scope would be a genius add-on to anyone's list of hunting accessories, no matter if they're a pro or beginner.
Suffers from small amounts of chromatic aberration at magnifications over 30. (Image quality, however, does not suffer)
No tripod included
Despite its greatness, it's still a budget scope and has the flaws of one
(Note: You will also need a tripod with your spotting scope! Click here to open Optics Empire's review of the best spotting scope tripods in a new tab.)
Celestron is a very well-known company in the astronomy niche, but turns out, they also produce a fantastic product in the hunting/birding niche!
Celestron's 80mm Ultima Zoom spotting scope is quite the anomaly! Usually you simply can not expect any spotting scope as cheap as this one to function properly, yet this Celestron does much more than just function. It is an absolutely BRILLIANT spotting scope, if we're talking value for what you pay!
Here's something 99% of the spotting scopes in this price range could not do, ever: When we took this Celestron hunting with us, we expected the usual; a decent spotting scope that produced average results, at best. However, what we got from the scope was much different. 
Here's the story: We decided to test the Celestron's capabilities by attempting to spot the first elk we saw, which was about 500 feet away at the time. We zoomed in on the elk, and sure enough, there it was in the lens, clear as day! We thought "Okay, sweet!" and kept going. We then got a glimpse of another suspected elk about 1500 feet away from us. So, we grabbed the Celestron to get a peep at the possible elk. We zoom in, and sure enough, we saw an elk! Keep in mind, this elk just looked like a brown blob through our eyes, but the Celestron made it visible. Can you say bang for your buck?
Now, I know I've really hyped you up to buy this scope after that story, but hang on now. There are a few flaws in it. I mean, you have to expect at least a few downsides from a scope this budget friendly, right?
Right. The most major flaw in this scope is that it has some fairly serious chromatic aberration at its upper-end magnifications (over 30). The thing is, since we're only using this spotting scope for hunting (and not for looking at nature/digiscoping), we don't have to worry about the prettiness of our scope's image. We just need functionality, and believe me, this scope provides that.
Another downside to this scope is that it simply can't do the things that more expensive spotting scopes can do. For instance, the next spotting scope on this list can keep from having a fuzzy image at even its higher magnifications. Sadly, there is not a budget spotting scope that can do that.
Overall, the Celestron 80mm Ultima Zoom Spotting Scope is the best value spotting scope for hunting in 2021. If you want to read how others are reviewing it on Amazon, click here (See at Amazon). (Note: Make sure you filter the reviews to only show reviews of the 80mm Ultima Zoom. There are multiple variations of this scope.)
2. Leupold SX-1 Ventana 2 20-60x80mm
Best medium budget spotting scope for hunting.
Rugged, waterproof, and fogproof 
20-60x zoom eyepiece is a great fit for hunting
Super durable, almost unbreakable
Light weight, perfect for carrying long distances.
Great range and glass clarity for this price range
Made by Leupold
The Leupold SX-1 Ventana 2 20-60x80mm Spotting Scope is an excellent optic for spotting game. This spotting scope provides you with a large objective lens that makes for a clear and bright image, even in the low-light conditions! The high-quality lens offer you crystal clear images even at the higher magnification points. Because of the scope's rugged construction and sealed optics, you're likely to never break this scope. However, the extra armor doesn't make this scope heavier. In fact, it's one of the lightest scopes we've ever used! Overall, this is a BRILLIANT spotting scope for hunting, especially for the price tag.
Not as good as the pricier spotting scopes, but that is a given of course
Leupold is known for being one of the greatest (if not the greatest) hunting optics companies out there. Hunters are crazily in love with Leupold because of the amazing rifle scopes they make. For rifle scopes, buying a Leupold means buying a dependable, high-quality, American-made product. However, does this hold true for Leupold's Ventana line of spotting scopes? 
Based on our comparisons, it ABSOLUTELY holds true. Why? Because Leupold is spectacular at building hunting optics, and this spotting scope is designed specifically for hunting. This is unlike most spotting scopes, because usually they are designed to be used for a myriad of activities such as birding, digiscoping, and viewing wildlife. However, this Leupold is designed with hunting as the number one priority. Let's talk about why it's so great.
First, this scope is made of high-grade, durable materials which make it practically impossible to break it. For spotting scopes, with extra durability also means extra weight. The Leupold however, remains lightweight and easy to maneuver despite its armor.
Second, the vibrancy and clearness of this scope's lens is exceptional. You can zoom it up to over 40x and still have a crystal clear view of your target.
Third, this scope is backed by a lifetime warranty. I can tell you right now that you won't need it, but it's good to have it there just in case.
This Leupold is simply a more solid option than the budget option we listed above. With optics, you truly get what you pay for. As long as you're buying the best hunting spotting scope for your money, you will be pleased with your purchase.
Overall, this Leupold is an incredibly solid option for anyone looking for a great value spotting scope for a reasonable price. Click here (See at Amazon) to see how people are reviewing it on Amazon.
3. Vortex Optics Viper HD 20-60x80 Spotting Scope
Best value spotting scope for hunting.
Rugged, waterproof, and fogproof 
Armortek coating protects lens from damage.
Solidly built.
Unlimited lifetime warranty.
Simple to use
Incredibly clear glass
You get what you pay for, and then some!
The Vortex Optics Viper HD is Vortex's offering that sits in between their more expensive Razor series, and their less expensive Diamondback series. It is geared towards individuals looking for a robust, clear long-range sighting solution that can withstand exposure to rough field conditions. Although the other scopes on this list are fantastic, this one is much better. It gives you great bang for your buck because you get what you pay for and then some.
Limited eye relief
Pricey
Protection sleeve hard to put on
If you want to buy your first spotting scope that will really please you, we recommend the Viper as it's the best value scope in this price range.
Here's what I tell folks asking how much they should spend on a scope; if you're serious about hunting, and you know you'll be using a spotting scope very, very frequently, it would be a bad decision to spend money on a scope cheaper than $650. Although those scopes can be great for some people, they just aren't up to the standards of modern hunters.
The Viper feels like its a whole different product than the cheaper scopes. It outperforms them in so many areas, it's unreal.
The glass clarity of this scope is other-wordly. This spotting scope will allow you to spot game like never before, with an unmatched level of reliability as well.
Speaking of reliability, this scope comes with Armortek coating, which prevents the lens from damage at all costs. The scope also has a Vortex lifetime warranty.
4. Vortex Razor HD Spotting Scope
Best spotting scope for hunting on the market.
Rugged, waterproof, and fogproof 
Armortek coating protects lens from damage.
Solidly built.
Unlimited lifetime warranty.
Simple to use
Incredibly clear glass
You get what you pay for, and much more!
The Vortex Razor HD offers an incredible amount of bang for your buck, pairing premium quality glass and scope construction with a very reasonable price point. The scope is a homerun for Vortex, which continues to bring superb optical quality down to the range of the workingman's budget. After reviewing the scope in all weather and light conditions in the vast spaces of the Rocky Mountains, there was nothing the Razor HD couldn't handle. If you've been holding on to that old clunker of a spotting scope for too long or have simply gone without because the price tag has always been too great, the Razor HD is your excuse to make one of the best purchases yet. Trust me, you won't regret it.
This is one of the most exceptional hunting spotting scopes available on the market. For a price that's relatively low, you can own an optical device that is almost supernatural, the Vortex Razor HD.
The Vortex Razor HD is incredibly well-known in hunting communities. Most people recognize it as a hunter's dream spotting scope.
Honestly, I would try and review this scope myself, but I couldn't do it dignity with my writing. Therefore, I recommend checking out reviews of this scope yourself!
Overall, the Vortex Razor HD spotting scope is a miracle born from 21st century technology. If you want to read more information on the scope, see this scope at Amazon.
A Word On Spotting Scopes for Hunting
Hunting is one of the best activities in the world. The overall experience just can not be replaced by any other.
Having excellent optics makes the hunting experience exponentially more enjoyable. The scopes we reviewed today are all very reliable and great options if you want to be a better hunter.
Spotting scopes are quite amazing, in my opinion. The Vortex Razor allows you to see the hairs of a deer miles off in the distance. Pretty cool, huh?!
Anyways, enough of my rambling.
That wraps up Optics Empire's in-depth review of the best spotting scopes for hunting. These spotting scopes proved to be significantly better than their competition. I mean obviously, or else they wouldn't have made the list.
If you found our review helpful, don't forget to share it with your friends!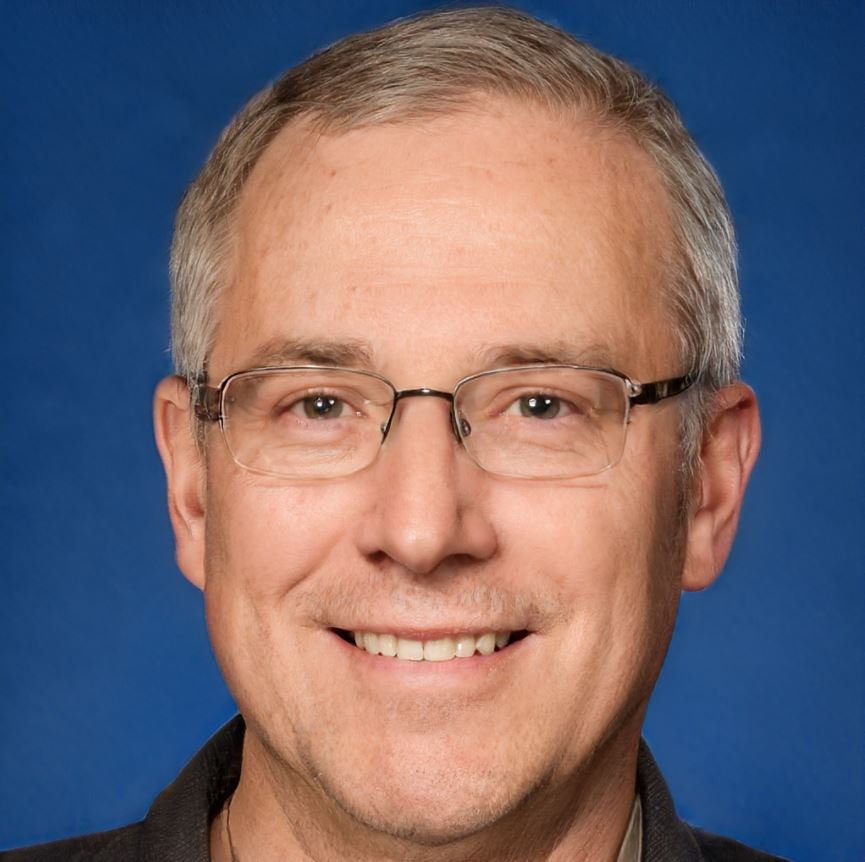 About The Author:
Hi! I'm Will Scott, the author of this post. I'm an outdoor enthusiast with over 10 years experience. I love trying out new gear and reviewing it so that other adventurers can get the most out of their experiences. I hope you've found my website informative, educational and helpful.