Many people want a pair of birding binoculars that is lightweight so they can hold them for longer periods of time. Typically, light binoculars are cheaper and not as good, but we have done extensive research and have found lightweight binoculars that are great value.
Why would we make this list, you may ask? I was on a trip with a couple of close friends touring Brazil, and we were looking at the whole city from a very tall mountain, and my binoculars were pretty heavy, and my arms were giving out!
Ever since then, I have been looking for a pair of good, light binoculars to use when birding. After doing research, these binoculars turned out to be the best available for the money.
1. Wingspan Optics Destiny Ultra HD
Best lightweight binoculars for bird watching overall (best value for all users).
Our Rating: 4/6; We found that this pair of binoculars was the best balance of weight and quality. If you aren't looking to spend too much money, but yet get a great pair of lightweight birding binoculars, this pair is your best option.
Bottom line: These are the best value lightweight binoculars for birding unless you are a beginner, expert, or night user.
Compact

Solid construction

Excellent field of fiew

Fogproof

Waterproof

Tripod Mountable
Prism – BaK-4, Roof prism

FOV @ 1,000 ft – 425 feet

Weight – 1 lb, 12 oz.

Close Focus – 2m
Let's start by talking about this great all-around option from Wingspan, because it's a fine choice no matter how much, or how little experience you have with binoculars. It's especially fitting if you're ready to invest a little more in a proper pair but don't feel like you need anything too complicated.
The Wingspan Optics Destiny Ultra HD is well-priced for its level of quality and tends to outperform other mid-range options. They are bold enough to offer a lifetime warranty on their products, and their reputation seems to back up that confidence.
Wingspan has not left anything out in this model. It's a well-built set of binoculars with better-than-average parts in every corner. And it comes in at a price that most hobbyists will find reasonable.
While you can find hundreds of similarly priced options, the Wingspan products really shine because they were designed specifically for bird watching. For a relatively low cost, you'll end up with all the bells and whistles you'd expect from a higher end product. Besides being solid, attractive, water-proof, and fog-proof, these binoculars enhance your view with lenses specially crafted to keep distant colors from bleeding. This provides more detail at a greater range, useful when you're zooming in on feathers and beaks and want to catch as much detail as possible. These binoculars also provide a much wider field of view than typical mid-range binoculars, literally allowing you to see more than the competition.
You'll notice these binoculars are bit lighter than most others, and that they can be mounted on a standard tripod. That means they're light enough to carry around all day but mountable in case you want to give your arms a rest. Just one more way that Wingspan binoculars are designed to fit every situation.
It's hard to find anything wrong with these binoculars since they were engineered to be all-around useful tools for watching birds. Of course, specialty binoculars can outshine these in one specific area or another, which could make you itch for a new, pricier set.
ALSO READ: "6 Tips for Using Binoculars like an Expert"
Best lightweight binoculars for bird watching (best for beginners).
Our Rating: 3/6; This pair is not only good for the price, but if you are a rookie at binoculars, we recommend these for you. These are very easy to use, but yet give good, clear, quality.
Bottom line: This pair is great for beginners, but if you are thinking about using them long-term, definitely consider upgrading to save yourself some money in the future.
Lightweight

Impressive close focus

Eyeglass friendly

Fogproof

Waterproof

Tripod Mountable
Prism – BaK-4

FOV @ 1,000 – 388 ft

Nitrogen-filled lenses

Close focus – 6.5 ft

Weight – 1.75 lbs.
None, but may feel like a "beginner's" pair
Do you think buying binoculars is confusing? You're not alone. If you're similar to most bird watchers then you may not understand some of the technical details, like knowing which prism type is best for you. Or maybe you think it's difficult to know the best exit pupil rating since you've never bothered to measure your own pupils.
And while the technical aspects of buying binoculars can be intimidating, the trickiest part of buying your first pair is actually the overwhelming number of options. There are endless choices, and a novice consumer will have a hard time telling them apart.
Fortunately, we've found a set of exceptional binoculars for you newbies. As long as you don't make the mistake of looking through the wrong end, this reliable Celestron model will make you a better bird watcher the moment you open the box.
The Celestron 71332 Nature DX is an excellent choice for great views at a reasonable cost. They are compact, powerful, and weigh less than a football. Their level of magnification meets the common standard for serious bird watching, and they carry a solid, waterproof exterior.
It won't take you long to find plenty of similarly priced options, so why do these stand out? First, the Celestron 71332 boasts an impressive field of view for its price range, which means you'll see a lot more and spend less time chasing down moving targets. Furthermore, this pair can focus on a target as close as six and a half feet away, ideal for bird watchers who cannot control their viewing environment (or for watching a lark perched on your back fence). This pair of binoculars shows you more than most of the competition, and it's so lightweight you can wear it around your neck and forget it's even there.
These binoculars, which fit easily into one hand, have been designed with convenience in mind. For one thing, they can be used comfortably while wearing glasses, which can't always be said for "smaller" binoculars. And ordering from Celestron means your new binoculars come with a nifty nylon case, neck strap, rain guard, and a lens cloth.
While these may be the best choice for a beginner, they are not the cheapest. It's easy to get sticker shocked if this is your first time to buy binoculars, so trust us when we say these are a great value.
3. Carl Zeiss Optical Inc Victory RF Binoculars (10x45 T RF)
Best lightweight binoculars for bird watching (best for experts).
Our Rating- 6/6; This pair of Carl Zeiss's is an incredible option if you're willing to spend the extra buck. They will last you a lifetime, so they're great if need the best and you use them every day.
Bottom line: Well-worth the extra buck if you plan on using the binoculars frequently.  
Higher magnification

On-board calculator

Lifetime warranty

Renowned optical quality

10,000 hours battery life

Lifetime warranty on optics
FOV @ 1,000 ft – 330 ft

Nitrogen-filled lenses

Close focus – 18 ft.

Class 1 Laser

Fogproof

Waterproof

Weight – 35 oz.
Complicated to use for most bird watchers
If you're a bird-watching expert, you don't need us to tell you how binoculars work. You're the sort of person who doesn't mind if your binoculars come in a box covered with mathematical jargon or if they can be adjusted in more ways than a small airplane because optical measurements are like a second language for you. For the seasoned expert, we've found a pair of binoculars that belong in a science-fiction movie.
The veteran bird watcher has probably already heard of Zeiss Victory Binoculars. Zeiss has a long history and an excellent reputation with optical design, and the Victory model binoculars do not disappoint.
With 10X magnification through a 45-millimeter objective lens, there isn't much you can't zoom in on with these in your hands. These binoculars, quite simply, can show you more than almost anything else on the market, and they let you do more with what you see.
It goes without saying that Zeiss lenses are well-made, and these binoculars have been designed with additional comfort and ergonomics in mind. And when you activate the range finding laser, which has a distance of up to 1,300 feet, you'll really be taking bird watching to the final frontier.
Zeiss offers a lifetime warranty on all of their optics, and a five-year warranty on the electronics. That's impressive for a device that's expected to see a lot of time on the road and in the field.
You'll have to shell out over two grand for this pair, and your current tripod probably isn't compatible. This pair of binoculars only fits on Zeiss's custom-made, carbon tripod. That might sound inconvenient, but this special contraption is an innovative solution for mounting binoculars, giving you control and flexibility you might not have when adapting ordinary camera gear. While this sounds neat, it can be an unexpected expense if you were planning to use a tripod you already own.
Most importantly, this is a more complicated device than any typical binoculars. If you don't have experience with the tools you'll find on Zeiss Victory Binoculars you can end up confused and flustered by everything it can do.
ALSO READ: "The 4 Best Binoculars for a Safari (2020 Edition)"

4. Bushnell LYNX Gen 1 Night Vision
Best lightweight binoculars for bird watching (best at night).
Our Rating- 5/6; This pair of Bushnell's is a great option if you use binoculars at night a lot. Personally, I use binoculars a good bit at night, and these change the game! Definitely recommend.
Bottom line: These are by far the best lightweight binoculars for birdwatching at night. 
Generation 1 night vision technology

Infrared light, up to 90 yards

Lightweight

AAA batteries
FOV at 1,000 – 94 ft

Fogproof

Waterproof

Mountable

Weight 1.06 lbs.

Close focus – 4ft
Could use many batteries

Cannot be used during the day
If you're dedicated to finding bats or observing nocturnal birds, you already know you've got your work cut out for you. Night owls are exceptional at staying hidden, even if you're staring right at them while they're perched in your tree. Fortunately, we've hunted down a good option for the nighttime naturalist.
The LYNX Gen 1 Night Vision binoculars continue Bushnell's tradition of quality optics and powerful design. This one comes with 1st generation intensifier tube for its night vision magic, enhancing low-lighting situations to bring you clear images on a moonlit night. And for those times when even starlight is obscured, you can switch on the infrared illuminator. This spotlight, invisible to the naked eye, can reach up to 90 yards. The binocular's special optics can work with this "hidden" light, allowing you to see at night even when it's absolutely dark.
The Bushnell LYNX has an impressively short field of view of 4 feet, which makes it possible to see your target when it's practically right in front of you. It's also a lightweight model, which is great since the last thing you need is a hobby that's hard on your neck.
But the best part is the batteries. Some night cameras require obscure batteries you have to chase down on your own, but the Bushnell LYNX Night Vision binoculars run on simple AAA batteries. Keep yourself well-stocked in these and you'll have no trouble tracking down those elusive night flyers.
While there are night-vision binoculars with greater range, they will come at a much higher price. A pair like this one is probably best for a hobbyist since higher-quality models are mostly sold to law enforcement and other specialists. If you often need to use the IR light you could end up running through a lot of batteries, so be sure to carry a lot of them when you go searching for a glimpse of that barn owl.
ALSO READ: "The Best 8×42 Binoculars of 2020"

That wraps it up for my list of the best lightweight binoculars for bird watching. By choosing one of these binoculars on the list, you ensure that you're getting the best value binoculars for the price you pay.
I hope you found this article helpful, and as always, make sure to share this with your friends and family!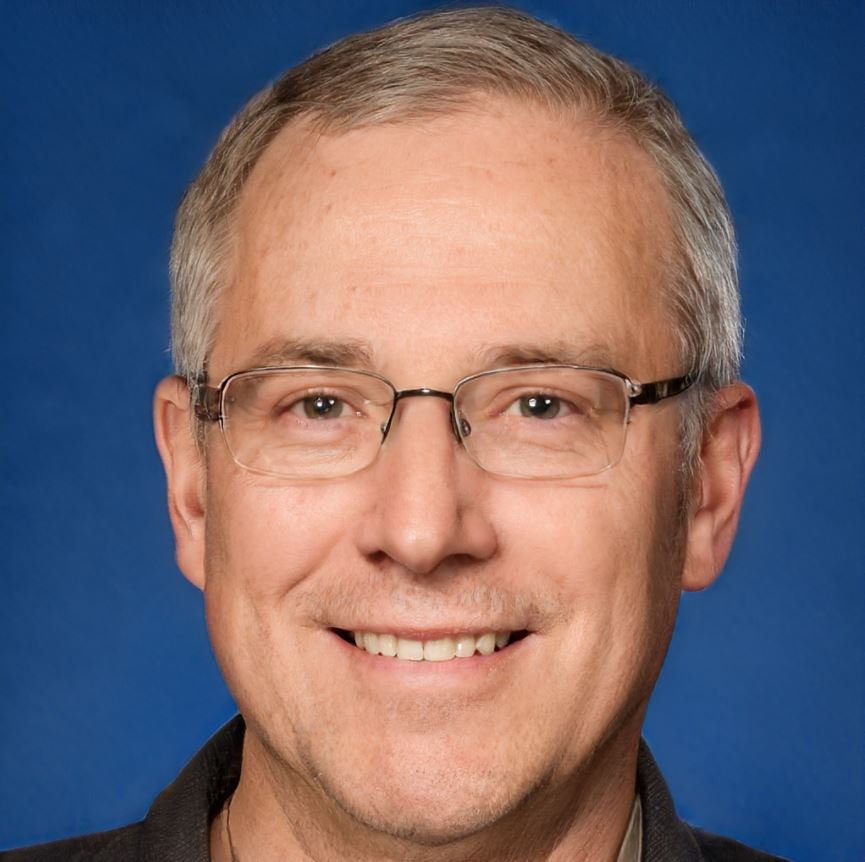 About The Author:
Hi! I'm Will Scott, the author of this post. I'm an outdoor enthusiast with over 10 years experience. I love trying out new gear and reviewing it so that other adventurers can get the most out of their experiences. I hope you've found my website informative, educational and helpful.