To get the best results out of your rifle, you will have to use a good rifle scope.
One rule of thumb that wise hunters follow is this; spend as much money on the rifle scope as you did on the rifle. 
The reason they follow that rule is because they know that their rifle scope is a crucial part of their success. Even a great rifle is worthless at medium-to-long ranges if it is equipped with a cheap scope.
There are numerous companies that manufacture rifle scopes. If you need more guidance on rifle scope brands, read our article "The Best Rifle Scope Brands". 
If you already know about the brands, or if you don't mind which brand you choose, continue to read this article. These are my favorite rifle scopes of all time, and I am positive that you will like them as much as I do.
Most Valuable Rifle Scope
Click Value: 1/4 MOA
FOV: 34.6 – 14.6′ at 100 yd
Length: 12.6″ / 32 cm
Weight: 11.2 oz / 317.5 g
Excellent quality for the price
Made by Leupold
Works well at night, and in other low-light situations
Holds zero well
Clear glass
Lightweight
Best scope you can buy in this price range
Doesn't come with a sunshade
Better scopes available but they cost much more
The Leupold VX-2 3-9X40Mm rifle scope is an American made beauty. 
Leupold was founded in 1907. From that point they quickly rose to become one of the most trusted manufacturers of gun scopes in the country, making the best and most dependable gun scopes on the market. 
To this day, nothing has changed. Practically any rifle scope you buy from Leupold will please you because of Leupold's commitment to making great products. My favorite Leupold scope, however, is their VX-2 3-9x40mm. It combines high quality with low price to create the best gun scope you can buy for a reasonable amount of money.
Personally, I owned and frequently used the VX-2 3-9x40mm before I decided to upgrade to a better, but much higher-priced scope. I loved using the Leupold because it was good for everything I needed to use it for. I would define it as a great "all-around" rifle scope.
Also, if you are wavering between the VX-1 and the VX-2, go with the VX-2. The VX-1 lets in significantly more light than the VX-2, and overall the VX-2 is simply a better rifle scope. You can't beat the VX-2 if you're looking for a great scope with an affordable price.
Best Rifle Scope for Beginners
Click Value: 1/4 MOA
FOV: 39 feet at 100 yd
Length: 11.9″
Weight: 13.8 oz
Finish: Matte
Exit Pupil: 13.3mm
Eye Relief: 4 inches
Good looking design
Clear glass (especially for the price)
Dead On Accurate (DOA) technology vastly extends the scope's range
Fully multicoated lenses which is unusual for its' price range
Waterproof
100% money back guarantee
Of course it is not as good as some of the higher priced scopes
Possible minor troubles with sighting, but not common
While the Bushnell Trophy 3-9X40 might not be up to the Leupold VX-2's standards, it is a great option for anyone that isn't willing to spend big on one of the more expensive rifle scopes. It works almost flawlessly in strong winds or in bad weather. The DOA technology makes a very noticeable difference when shooting longer distances (200+ yards).
Most scopes with a price as low as this have major flaws and/or break easily, but this Bushnell Trophy does not. It is actually a better scope than some of the $200 rifle scopes. This scope would be a great purchase for anyone not willing to spend big bucks on their scope. It also has a 100% money back guarantee, so if for some reason you don't like it, you can always return it.
You can't judge a scope by its price, as the Bushnell Trophy 3-9×40 is definitely a better scope than what its price suggests.
Best Rifle Scope for an Extremely Low Budget
Bushnell Banner Dusk & Dawn Multi-X Reticle Rifle Scope
Click Value: 1/4 MOA
FOV: 14ft at 100 yds
Length: 12″
Weight: 13oz
Finish: Black Matte
Exit Pupil: 4.4mm
Eye Relief: 3.3″
Illuminated reticle available
Multi-coated lenses
Keeps zero
Good for beginners because of the price and usability
Price/value ratio
Bright
Quality isn't as good as higher priced stuff
Messes up easily compared to other scopes
Room for improvement but good for the price
Cheap build but still a good scope for this price
I would recommend the Bushnell Banner Dusk and Dawn rifle scope to any beginner who wants a lower priced scope that isn't so bad that it is unusable. Of course it has its flaws since it is so cheap, but it is the best scope you can get in this price range. 
For this amount of money you won't find a better scope than the Bushnell Banner so feel free to buy it if you are on small budget. If you look at scopes any cheaper than this all you will find are poorly made scopes that tend to break easily. Overall, this scope is a good choice if you are trying to save money, but don't expect it to be a scope that will last generations.
Best Rifle Scope for a Mid-High Budget
Leupold VX-3I 3.5-10x50mm Duplex
Click Value: 1/4 MOA
FOV: 11- 29.8 ft at 100 yds
Length: 12.3″
Weight: 2 lbs
Finish: Black
Eye Relief: 4.5- 3.6 in
Works great in low light situations
Very bright
Best in its price range
Clarity is amazing
Again, it gathers light amazingly
Easy to use
Stays on zero
This scope is in the middle ground between the pricier scopes and the cheaper scopes. The price gap between lower end scopes and middle ground scopes might seem pretty big, but you do get what you pay for. The clarity of the glass in middle ground scopes is much better than the clarity of the glass in lower end scopes. 
The light absorption of this scope is a great reason to buy it. If you like to hunt early in the morning or late at night, this scope is a must have. To get this type of light gathering out of a scope with this price is really nice. Leupold came through with this scope. High quality all across the board.
Leupold scopes are built very sturdy. If you spend this much money on a scope, you don't want it to break, and to ensure it won't break, buy a Leupold. Leupold is an American brand and you can tell it in their products. They put tons of work into all of their scopes.
This scope makes shooting anything under 200 yards a breeze. It's perfect for hunting in areas of the woods that are thick, or just for hunting in the early morning/late night. This is one of the best Leupold scopes I have ever used, and I plan on keeping it for years to come.
Best Rifle Scope for a High Budget
Sightron SIII SS 6-24x50mm Rifle Scope
Click Value: 1/4 MOA
FOV: 3.9 Feet at 100 yds
Length: 14.96″
Weight: 1.5 lbs
Finish: Matte Black
Eye Relief: 3.7″
Incredibly clear glass
Price
Turrets
Hash marks are thin and very clean
Lifetime warranty
Comparable to scopes with much higher prices
Simple
FFP
No quick zero adjustment
Reticle is can be too thin to be seen at times, like when the target is bright or there are a lot of different colors. Not always though.
The Sightron SIII SS rifle scope is a perfect fit for anyone that wants their lens to match the lens of $2000 dollar scopes. This scope is definitely not flashy. It focuses on the important things like clear glass and perfect adjustments.
This scope is straight to the point and gets its job done like its supposed to. It quickly returns to zero any time you make an adjustment. The simplicity of this scope makes it a very good choice for people that are new to long range shooting and want an easy scope to help get them started.
This scope is too good for me to explain here without actually showing the scope, so here is a video review of the scope:
Best Rifle Scope for an Extremely High Budget
NightForce Tactical 5.5-22x50 NXS
Click Value: 1/4 MOA
FOV: 17.5ft at 5.5x, 4.7ft at 22x
Length: 15.1″
Weight: 31 oz
Finish: Black
Exit Pupil: 9.1mm at 5.5x, 2.3mm at 22x
Eye Relief: 95mm
Unmatched clarity
Eliminates the need of a spotting scope
Extremely fast when setting zero
You get more than what you pay for 
Feels basically indestructible 
Perfect fit for long range shooting/hunting
Made by Nightforce
100 MOA
When buying scopes in this price range you generally get what you pay for, but the Nightforce Tactical 5.5-22×50 NXS is just as good as some of the $3000+ scopes. I don't own this scope but I have used it on multiple hunting trips since I share it with a few friends. If I could afford this scope on my own I would buy it in a heartbeat. Everything about the scope screams quality, from the glass to the build. 
Nightforce might not be a brand you've heard of if you usually buy cheaper scopes. That's because the brands that most people know (Leupold, Nikon, Bushnell, etc.) don't make many scopes in this price range.
Nightforce is my favorite brand for high priced scopes because you can always count on them to give you a product that's worth your money. This Nightforce scope is, in my opinion, better than most of Nightforce's scopes because of how simple it is to use. 
I love everything about this scope. It really is the best scope you can buy for $2000 dollars. The clarity of the glass is amazing, especially when you zoom to the max setting. This scope might not be as fancy as other scopes that cost this much, but their all around quality is no match for the Nightforce.
With all of that being said, I suggest that if you have the money to buy this scope, go for it. I promise you will not regret it. If you want a better scope than this you can get one, but you're looking at spending over $700 more to do so.
How Much Should You Pay for a Rifle Scope?
You always want to make sure that your scope is up to par with your rifle. So of course that means if you spend $1000 dollars on a new rifle, you don't want to spend only $100 on a scope. And obviously the opposite can be said too. Don't spend $700 on a rifle scope and $200 on a rifle. 
Sure with a high priced rifle you can shoot really far, but that's not the point, is it? You have to aim at your target to hit it, and you can't do that with a bad rifle scope. Trust me, getting a good scope will help your hunting immensely. It might not be as flashy as a rifle, but it is just as important.
All wise hunters know why a good scope is a must-have, and now you know why too.
What Type of Rifle Scope Do I Need?
That wraps up Optics Empire's list of the best rifle scopes on the market. 
Did you find this article helpful? Don't forget to share it with your friends and family!
You can read more about rifle scopes here as well!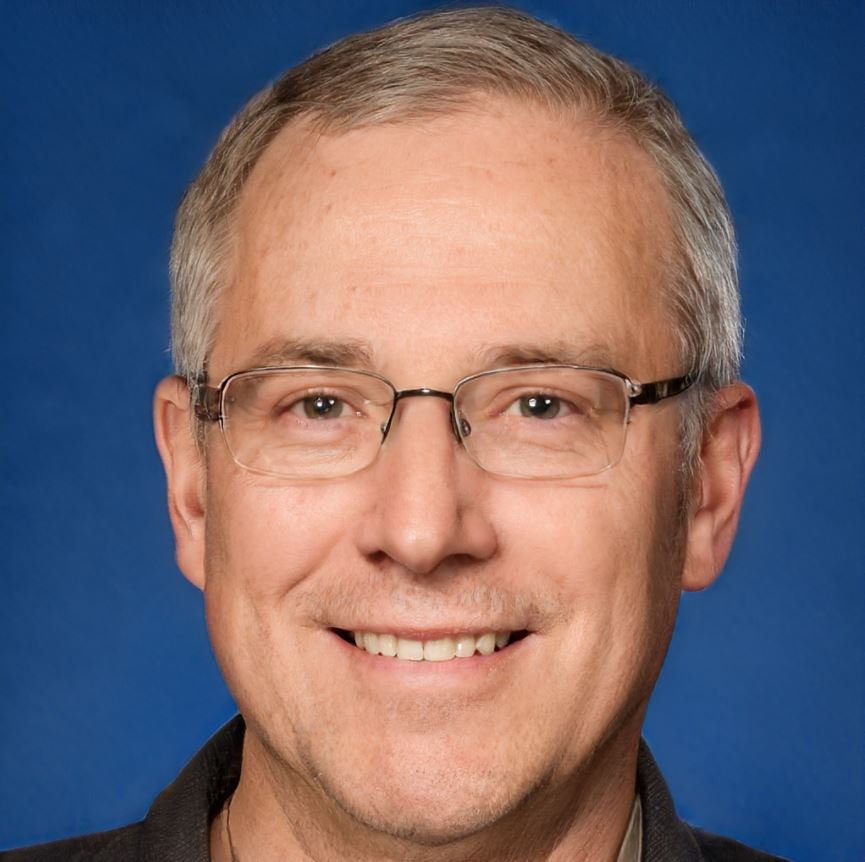 About The Author:
Hi! I'm Will Scott, the author of this post. I'm an outdoor enthusiast with over 10 years experience. I love trying out new gear and reviewing it so that other adventurers can get the most out of their experiences. I hope you've found my website informative, educational and helpful.