Welcome to our review of the best telescopes for home use! Before I get into the pros and cons of our top 4 telescopes, let's first discuss why you might want to invest in a telescope in the first place. 
Best Telescopes for Home Use – Introduction
Telescopes are a fantastic way to get a glimpse of our solar system and its beauty. They can really change your perspective on how small we actually are in this universe.
I highly recommend getting a telescope to anyone that is interested in broadening their horizons.
Usually, people that buy telescopes are experienced so they go for the more advanced types. 
Some people, however, aren't looking for a super fancy telescope. They just want one they can use around their house with their family and friends.
If you are one of those people, I have made this article just for you! In this article, I outline the best home-use telescopes for your money in every price range, to make sure you find the best optic for your needs.
Here are the best telescopes for use around the house:
1. Best Telescope for Home Use (A Budget Gem)
Can be mounted on any surface;
Easy to use and set up;
Good for viewing planets;
Good magnification factor;
Easy to carry around;
Comes pre-assembled.
The Orion Starblast 4.5  is a great telescope to have handy no matter the situation. Thanks to its professional-grade optics, the telescope will produce 

beautiful, 

sharp, and close-up images of the Moon and Saturn's rings.
This is the best scope under $200 for use around your house.
More suitable for beginners than pros;
Limited shipping areas;
Not good in the heat.
The Orion Starblast is an amazing telescope, especially for such a low price! Its main specialties are compactness, simplicity, and beginner use.
Due to its exceptional design, it can be used for planetary observations. You will be able to see pretty much any planet you want in the night sky (within reason). 
Mobility won't be a problem for you, because the telescope has a compact design and weighs less than 15 lbs when assembled. That means that you can easily carry it around with you, without having to disassemble it.
Thanks to the telescope's compactness and tabletop base, it can be set and used anywhere imaginable.
Optically, the telescope offers an incredible level of performance. Due to its 4.5 inch aperture, the images it produces are very vibrant and clear. The optical quality is outstanding considering the telescope's low price tag.
The parabolic mirror on this telescope ensures wide-field views of the sky that will delight the whole family. If the sky is clear outside, you will not only be able to see the moon's tiniest details, but also Saturn, Jupiter, or whatever else you wish to see in that realm.
The Orion Starblast 4.5 has a Dobsonian mount, which is great for children/beginners because it allows for easy use of the telescope.
To wrap it up, the Orion Starblast 4.5 will please even advanced users with its amazing images of the cosmos. 
It is a spectacular telescope that can be yours for an incredibly reasonable price!
2. Best Telescope for Home Use (A Can't-Go-Wrong Choice)
Very easy to use and set up;
Great for viewing planets;
Good magnification factor;
Easy to carry around;
Assembly is quick and easy;
Can see and do more than the telescope listed at #1;
Made with beginners in mind.
The NexStar 90SLT from Celestron is a quality telescope designed for the beginning star gazer. Its low price, excellent basic features, and relative ease of use make it an appealing option for anyone looking to delve into the world of stargazing for the first time. The scope's beginner status, however, does not compromise the quality of its images nor the quality of the proven Celestron brand.
Learning curve takes about 30 minutes to get through (for beginners).
The Celestron NexStar 90SLT is one of Celestron's telescopes in their great line of beginner products. 
It is designed to give customers an overall package of excellent basic features that make its usage easy and rewarding. (For instance, the telescope can be assembled in about 10 minutes without the use of tools. Many consumers report being able to easily set up the scope, even when it is the first telescope they have owned!)
The telescope does receive some criticism for being somewhat difficult to learn how to operate after the initial setup, but alignment is also made relatively easy with Celestron's SkyAlign technology. 
The technology allows the user to select three different objects in space. 
Then, automatically, the scope will track the selected object until you make it stop. 
The telescope's database includes 4,000 different objects, so you will never find something it can't track!
Because the 90SLT is affordable, easy to set up, easy to use, and comes with educational information, it makes an excellent choice for any beginner that needs a telescope to use around their house. 
This telescope allows the beginner to afford to learn more about the night time sky, learn the basics of stargazing, and enjoy breath-taking views, all with a minimum of complication and effort.
Overall, the Celestron NexStar 90SLT is an amazing telescope for its price. 
It is the best telescope for home usage in its price range by far.
3. Best Telescope for Home Use (A Very Impressive Instrument)
It is really big, which is perfect for anyone, no matter if you're a beginner or pro;

Comes with everything you need in the box;

Made by Orion, so you're guaranteed to get good quality;

Dobsonian telescopes are very easy to use, so your entire family can get in on the fun.
The Orion 8946 SkyQuest XT10 Classic Dobsonian Telescope is one of the most popular reflector telescopes you'll find. People love it for a lot of reasons, but the main one is that it's very easy to operate, so anyone can use it. Also, you have the enormous 10-inch aperture meaning that no matter what part of the sky you point it at, you're not going to be disappointed in the images it produces! Last but not least, there's the sheer value for your money this telescope offers too.
Maybe out of your price range, but it's DEFINITELY worth it if you want a superior telescope.
The problem most people have when they try to get into astronomy as a hobby is they head straight to their nearest mall and buy the first telescope they can find for less than $100.
Rushing home they open it, set it up and are instantly disappointed by the dismal views they get. 
That's why it makes so much sense to invest that little bit more in a telescope from a company like Orion, who've been involved in the whole astronomy business for almost 30 years now! 
Not only have they been making telescopes for a long time but they're also an internationally recognized brand name – so you're buying quality when you buy Orion.
The Orion SkyQuest XT10 is a big dobsonian telescope that produced amazingly clear images. 
It is extremely easy to use and setup. Just make sure you have a designated spot for it in your house before you buy it!
Although it looks big and clunky, it is the most easy to use and setup types of telescopes.
 There is basically no learning curve, as all you have to do it point at what you want to see. 
It is the perfect telescope for using at home, especially when there are children that want to use it.
Overall, the Orion SkyQuest XT10 is a vastly improved version of the #1 telescope I listed. 
This telescope can just see so much more and will make the experience an unforgettable one for you and your family.
ALSO READ: "The Best Opera Glasses for Theater"
4. Best Telescope for Home Use (A Legendary Option)
Great optics;
Easy setup and takedown;
Accurate GoTo and tracking;
Amazing value for money;
It's an incredible scope that will fulfil you and your family's every wish;
Great for beginners and pros;
By far the best telescope on this list.
The Celestron NexStar 8 SE is the most incredible telescope on this list. It will be very fun to use for you and your family. It has a small learning curve that you can push through rather quickly. I recommend it for beginners that want to use it around their house frequently. It can produce beautiful pictures, and most importantly, beautiful experiences! Overall, this is a brilliant telescope that is quite high value for the price you pay.
Steep-ish learning curve.
IDEAL FOR: Beginners and upgraders who want a huge aperture, easy goto set-up, a 40,000 object database and motorised tracking all for a relatively low price.
At a dark site you should be able to see the following objects with this 8" aperture telescope:
Cloud bands on Jupiter
Jupiter's moons (and their shadows) transiting the planet
Neptune and her moon Triton
Saturn's surface bands and Cassini Division in her rings
Many of Saturn's moons 
Martian ice caps and little moons Phobos and Deimos
Many, many galaxies and nebulae, including all the Messier catalogue
This telescope scope is absolutely genius and would make a great choice. Your family will absolutely love you if you buy this.
You can take some crazy pictures of the cosmos using this beast. They would look stunning hanging on your walls or make a great souvenir for your children.
This is truly an other-worldly telescope. 
Don't let people convince you to buy the 6SE or other types. Those people are ignoring resolution and light grasp, two things the 8SE is much superior in! 
I've used both the 6SE and 8SE, and I can tell you, the 8SE is much clearer and gives you much more vibrant and amazing views than the other.
Overall, the Celestron NexStar 8 SE kind of speaks for itself. 
If you're looking to invest in a quality telescope instead of buying one on a budget, this one is certainly the way to go.
What to Look for in a Telescope for Home Viewing
In a telescope for use around the house, you want simplicity, ease of use, bang-for-buck, and a small learning curve. 
All of the telescopes on this list do VERY well in those 4 aspects, as well as many other aspects.
ALSO READ: "The Best Binoculars for Elk Hunting"
That wraps it up for Optics Empire's list of the best telescopes for home/family use. 
You will be pleased if you buy any of the telescopes on this list, as they are the best on the market for their price range.
Also, if this article was helpful, don't forget to share it!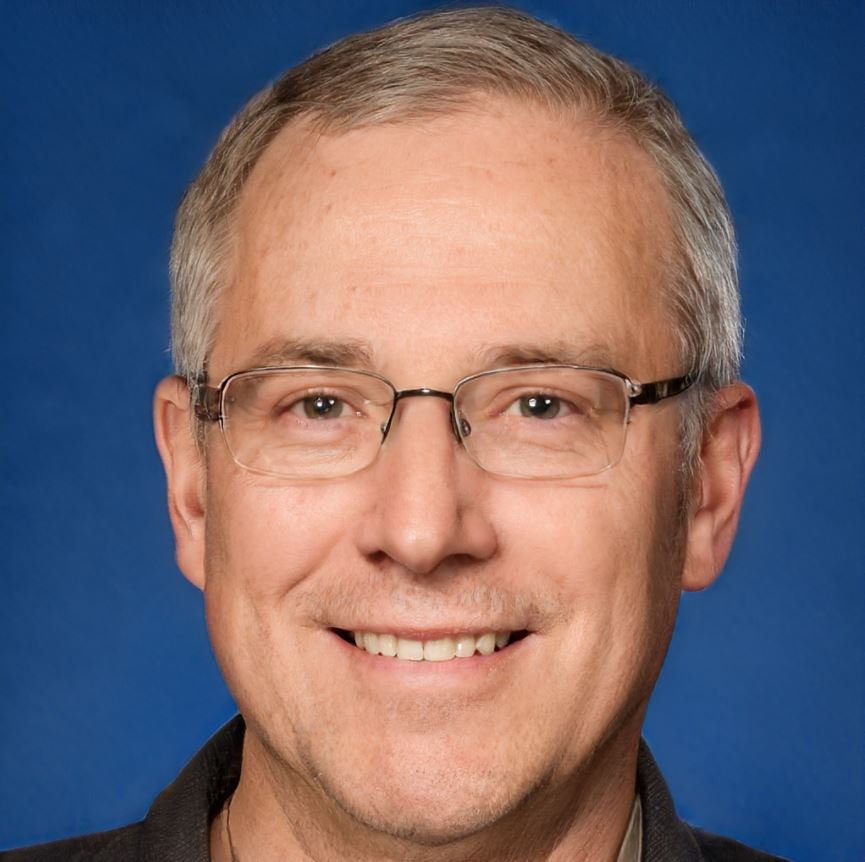 About The Author:
Hi! I'm Will Scott, the author of this post. I'm an outdoor enthusiast with over 10 years experience. I love trying out new gear and reviewing it so that other adventurers can get the most out of their experiences. I hope you've found my website informative, educational and helpful.