Welcome to our article about the best scopes for Marlin 336! Before we get into our top products, let's first discuss what makes the Marlin 336 such a great rifle, and why you might want to purchase a scope for it in the first place. 
Best Scopes for Marlin 336 – Introduction
Since its introduction in 1948, over six million of Marlin's Model 336 rifles have been sold. Made in many different grades and variants, it can be found in any well-stocked gun/pawn shop in the US. 
(There is a good reason that it is one of the most commonly used rifles in the US; it is utilitarian, well-priced, accurate, and powerful.)
One of the Marlin 336's features that make it such a popular rifle is its solid receiver top, which gives it a little extra punch and allows for side ejection. 
The solid top also opens the doors for you to mount a scope, which adds tons of range and accuracy to your shots and increases the rifle's abilities tremendously.
With that being said, I recommend that if you own a Marlin 336 you should definitely invest in a scope. Which scope should you buy, though? Well, that is what this article will answer.
ALSO READ: "The Best Scope for a Savage 220 (Top 4)"
Here is Optics Empire's list of the best scopes for a Marlin 336:
The 4 Best Scopes for a Marlin 336:
Best value scope for a Marlin 336 (overall).
Click Value: 1/4 MOA
FOV: 17.8-44.6 ft at 100 yds
Length: 11.3 in
Weight: 9.9 oz
Eye Relief: 3.7-4.2 in
Shock proof, fog proof, water proof
Durable
Clear, bright glass
Quick target acquisition
Lifetime warranty
Reticle is a nice size
Leupold quality
Before I go over the features of the Leupold VX-1 2-7×33, I need to explain what types of scopes are best suited for Marlin 336 rifles. 
The Marlin 336 is not a long distance gun. Therefore, it is pointless to mount a high magnification scope on it.
You also want the scope to be light and compact, because the Marlin is a versatile rifle and you don't want to mess that up. 
One of the most important things to look for in a Marlin 336 scope is quick target acquisition. If your scope prevents you from being able to quickly find your target, it defeats the Marlin's purpose as an intermediate/short range rifle.
You guessed it; this Leupold has all of those qualities, that's why it is the best overall scope. 
I'll start with the durability. 
As you probably know, Leupold scopes are among the most durable you will find. 
They are put through incredibly harsh conditions in the factory, conditions that they would never go through in the field, to ensure they can withstand all possible beatings.
As with any ideal scope, it has clear glass and gathers light well. This is important for target acquisition because there isn't much difference between looking through the scope's glass and looking through the air, meaning your eyes won't have to adjust much.
Of course you get the Leupold lifetime warranty, which is absolutely incredible, but the truth is that you won't need it! This scope is almost indestructible, literally.
So overall, this is the best scope for a Marlin 336 rifle. It has all of the needed qualities to qualify it as a great 336 scope, plus it comes at a fair price. I highly recommend this scope.
ALSO READ: "Best Rifle Scope for Elk Hunting (Every Price Range)"
2. Simmons 3-9x40 Truplex Scope
Best budget scope for a Marlin 336.
Click Value: 1/4 MOA
FOV: 10.5-31.4 ft at 100 yds
Weight: 10 oz
Eye Relief: 3.7 in
Shock proof, fog proof, water proof
Zero holds
Good clarity
Price
Simple reticle
There are many people who will dislike this scope because of its brand, Simmons. Not that Simmons is a bad brand, just some people don't like unfamiliar companies because they aren't "trendy" or whatever. If you can look past that, you will see a pretty good scope for a very low price. 
First of all, one of the hallmarks of a good scope is the ability to hold zero. This scope holds zero very well, which is surprising for a scope with a price so low. 
A lot of scopes have annoying cluttered reticles. Cluttered reticles make a scope worthless if you want to use it on a Marlin 336 because they make it impossible to quickly find the target. 
Luckily, the reticle on this scope is simple and not cluttered.
This scope is pretty durable. It doesn't feel like it could break unless you did something pretty extreme to it.
One thing that surprised me was the clarity. 
I've never used a scope with such a low price that is as clear to look through as this one. There's a slight blur around the edge, but it is easily ignored. 
If you are looking for a budget beast, look no further. I recommend this scope if you are on a budget.
ALSO READ: "Best Spotting Scopes for Hunting (Editors' Picks)"
Best alternative scope for a Marlin 336.
Click Value: 1/4 MOA
FOV: 26.8 ft at 100 yds
Weight: 9.9 oz
Eye Relief: 3.43 in
Shock proof, fog proof, water proof
Aircraft-grade aluminum tube
Tough and dependable
Clear glass
Simplicity
Wide FOV
Fixed power
Extremely reliable
The Weaver K4 is a classic that might be the perfect fit for you. 
It has a very simple design and fixed power, which means you should not expect any trouble out of it. If you are prone to having bad luck with scopes in the field, mounting this scope means you will never have to worry about bad luck again.
Because it is a simple scope, it excels in the important areas that a Marlin 336 scope should excel in. One of those areas is glass clarity. The glass clarity of this scope is great.
Another great thing about this simple scope is its ruggedness. You will never break this scope because it is too durable. Don't even worry about breaking it.
The fixed power of this scope gives a feeling of security to many hunters because they don't have to worry about losing zero. 
Although fixed power is not a great thing for many guns, it works well for the Marlin 336.
Overall, I recommend this scope if you are a simple hunter that wants a simple scope to mount on your simple rifle. 
ALSO READ: "Best Long Eye Relief Scopes for a Mosin Nagant"
4. Burris Burris Ballistic Plex 2-7x32mm
Best bang for the buck scope for a Marlin 336 (on a high budget).
Click Value: 1/4 MOA
FOV: 8-23 ft at 100 yds
Weight: 13 oz
Eye Relief:  16-4 in
Shock proof, fog proof, water proof
Clear glass
Lifetime warranty
Extremely durable & reliable
Incredibly fast target acquisition
Scout scope
Nice reticle
Step up from the Leupold    VX-1 listed above
If you want one of the best available scopes for your Marlin 336, you will have to pay a price. However, if you can afford it your Marlin will go from good/great to amazing.
This scope is outstanding for quick target acquisition. If you have a little skill you won't be missing too many deer with this thing mounted.
It comes with lifetime warranty, but like the Leupold you probably will not need it.
This scope has the clearest glass of any of the scopes on this list, which is expected with the price.
I don't really have much to say about this scope because frankly, it is too good. 
To sum it up, it's a step up from the Leupold VX-1 that I listed above. 
Now, is it worth the extra price? The answer is; it depends. 
If you can spend the extra money, go ahead. If you aren't so flexible, the Leupold is still an amazing choice.
So, if you are willing to shell out some change I recommend picking up this Burris.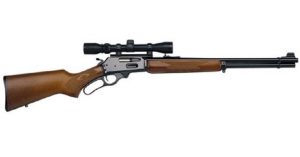 Over the years the Marlin 336 has been offered in a wide variety of calibers, including .219 Zipper, .32 Special, .44 Magnum, and .410 bore. 
However, the Marlin 336 is currently only produced in the legendary .30-30 Winchester and the .35 Remington cartridges. 
The rifle is currently manufactured with either a 20-inch or 24-inch barrel and has a full-length tubular magazine that can hold six cartridges.
The Marlin 336 comes with open sights and there are several kinds of peep or ghost ring sights available to use with it. 
However, because the Marlin 336 ejects cartridges from the side of the receiver and has a flat top, scopes are frequently mounted on it.
Realizing this, Marlin builds the rifle with a reversible hammer spur to aid with the use of a scope.
The Marlin 336 is one of the greatest rifles in US history.
ALSO READ: "The All-Time Best Scopes for a Marlin 1895"
Best Scopes for Marlin 336 - Conclusion
Those are the four best scopes for a Marlin 336. You can not go wrong if you purchase one of those scopes.
That wraps it up for Optics Empire's list of the best scopes for a Marlin 336. If you found this article helpful, don't forget to share it with your friends and family!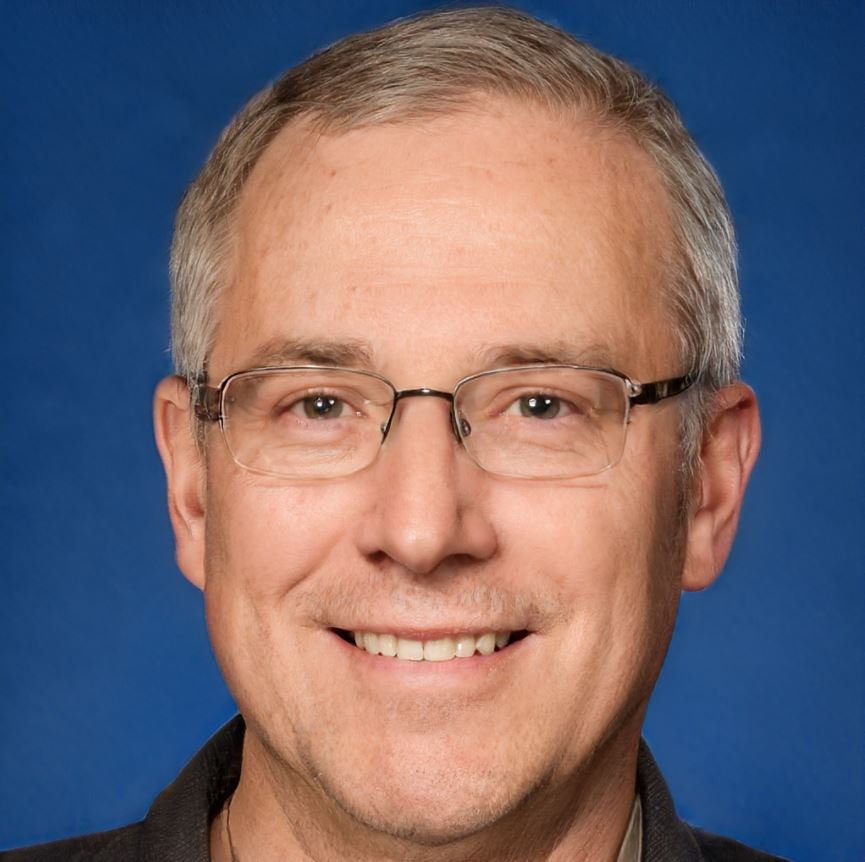 About The Author:
Hi! I'm Will Scott, the author of this post. I'm an outdoor enthusiast with over 10 years experience. I love trying out new gear and reviewing it so that other adventurers can get the most out of their experiences. I hope you've found my website informative, educational and helpful.