Since the 1890's, porro prism binoculars have been known to be a great, standard option for anyone looking for a good pair of binoculars.
They can be used for viewing nature, birding, hunting, hiking, or anything else you wish, so you can never go wrong with a good pair of porro prism binoculars.
The first binoculars I ever used were porro prism's, and since then, I have just kept upgrading and buying better options. Even to this day, I use a pair of porro prisms!
If you want to get yourself a high value pair like I have, I recommend choosing a pair from this review because I have tested all of these binoculars, and the ones in this review provide massive bang for your buck.
We hope you find the right pair for your needs!
The 4 Best Porro Prism Binoculars Are:
Bushnell H2O 10×42 Porro Prism Binoculars (Best Budget Option)
Nikon ACULON Binoculars (Best Bang for Buck Option)
Steiner 210 Military Marine Binoculars (Best Value Option)
Celestron Echelon 16×17 Porro Prism Binoculars (Best High Budget Option)
Now let's get into the detailed reviews and pros and cons of the best porro prism binoculars!
1. Bushnell H2O 10x42 Porro Prism Binoculars
The best budget porro prism binoculars.
Note: The "Our Ratings" section rates based on the product's price. Therefore, a 5/5 for a cheap binocular is much different than a 5/5 for an expensive one. 
Hunting- (5/5): The rugged durability and weatherproofing of these 'nocs makes them ideal budget porros' for hunters.
Birding- (5/5): One birder literally said they are "awesome" for birding on a budget.
Viewing Wildlife- (4/5): Amazing detail for far-away critters, will satisfy most casual wildlife watchers.
BaK-4 prisms for bright, clear, crisp viewing.
Multi-coated optics for superior light transmission.
Water and fog proof
Non-slip rubber armor absorbs shock while providing a firm grip.
Twist-up eyecups.
Large center-focus knob for easy adjustments.
Longer eye relief.
1.69 lbs
Magnification 10x
Close focus: 15/4.6
Effective Lens Diameter: 42 mm
Exit Pupil Diameter: 4.2 mm
Twilight Factors: 20.5 (and BaK-4 prisms and multi-coated optics)
Field of View at 1000m: 114
Close Focus: 4.6m
Eye Relief: 16 mm
Flimsy neck strap
Lens covers do not attach to the strap
A bit heavy
The Bushnell H2O Waterproof/Fogproof 10×42 Porro Prism Binoculars are an adventurer's dream. They're easy to make comfortable, with a large, center-focus knob for getting the perfect sharpness and twist-up eye caps, and the crisp image is to die for! 
From being able to count the spots on a distant dolphin's back or identify the tiny, flitting bird in a far tree, the clear and sharp 10x magnification of these bad boys lets you see as close as is possible before needing a tripod for stability.
Even if dropped on the ground or left under a sunken canoe in a lake for an hour (as one reviewer did), these are near-indestructible.
This pair does well in cloudy or dusk conditions too.
Most folks that've used the binoculars nothing but good to say about their image and only cautioned that the strap left a little to be desired (considering the weight of a porro prism pair of binoculars) and that the lens caps were easy to lose, as they don't attach to the pair.
2. Nikon ACULON 10-22x50 Binoculars
Best bang for the buck porro prism binoculars.
Note: The "Our Ratings" section rates based on the product's price. Therefore, a 5/5 for a cheap binocular is much different than a 5/5 for an expensive one. 
Hunting- (5/5): The option for increased magnification combined with the clarity of the glass means those deer will almost NEVER be too far away for you to spot.
Birding- (4/5): A bit more magnification than you will need, meaning you can see even
the furthest aviary beauty. If this is your price range, these binoculars will suit you well.
Viewing Wildlife- (4/5): Again, a bit more strength than you'll need, but the image is
crystal clear and you'll probably find creatures you didn't even know you were looking for!
Fully multi-coated lenses 
Good eyecaps 
Great clarity 
25 Year No-Fault Warranty 
High quality materials 
Durable design 
Weatherproof 
Comfortable and ergonomic to use
Field of view: 1000m – 114 m 
Apparent field of view: 59.2° 
Effective lens diameter: 50 mm 
Exit pupil diameter: 5 mm 
Magnification: 10x 
Weight: 970g 
Twilight Factors: 25.0 
Close Focus: 7 m 
Eye Relief: 11.8 mm 
Pupil Distance: 56 – 72 mm
Heavier than other pairs
Takes some tinkering to get the perfect focus
The Nikon 8252 ACULON A211 10-22×50 Zoom Binoculars are an exciting tool to add to your adventuring bag because of the adjustable magnification option. At the 10x setting (where you'll probably keep it most of the time), these are sturdy, dependable binoculars. The image is clear due to the desirable multi-coated lens, the colors are great, and once users tinkered them to meet their personal eye strengths, they absolutely loved them!
Then, thankfully, you can up the magnification using an easy knob all the way up to 22x! After about 10x, the magnification gets so strong that a human hand will usually be too shaky, but Nikon sweetly thought of this and included a tripod adapter on the the binoculars. This way, you can literally zoom all the way to outer space and pick out the pinks of nebulas and yellows and whites of stars.
This pair is the most affordable way to be able to hunt, view birds, and do some light astronomy, because it's all rolled into one, handy tool.
3. Steiner 210 Military-Marine 10x50 Tactical Binocular
Best value porro prism binoculars.
Note: The "Our Ratings" section rates based on the product's price. Therefore, a 5/5 for a cheap binocular is much different than a 5/5 for an expensive one. 
Hunting- (5/5): Perfect hunting 'nocs. With the perfect combo of range of site and quality of image AND their virtually unbreakability, they'll go as hard as you'll let them! 
Birding/Viewing Wildlife- (5/5): These are perfect for a day tracking down critters. Perfect detail in all lighting.
Astronomy-(4/5): With these, you'll get a proper into checking out celestial bodies! The quality is perfect for those of us who dabble – you'll enjoy getting to see the man in the moon due to the great image clarity.
Includes carry case, neckstrap, lens protection cap, and objective lens covers 
Great in high and low light conditions 
Can withstand 11 G's of impact (translation: super durable) 
Rain and fog resistent 
10-year limited warranty 
Crisp, clear image
Magnification: 10x 
Objective Lense Diameter: 50mm 
Weight: 35.3 oz 
Field of View at 1000 yd: 302 ft. 
Luminocity: 25 
Eye Relief: 17 mm
One-time focus system somewhat complicated
Steiner, with their marine/marine binoculars, make up a hearty portion of the mid-high range binocular market, and it's easy to understand why, as they are the civilian version of what the military uses, so it's safe to assume that these puppies can be counted on in wet and rough conditions.
Since they are military grade, this pair of binoculars is one of the most durable on the market. There are plenty of stories online about users of these binoculars being extremely rough with them and them remaining undamaged.
Great magnification combined with field of view mean that these do great in most lightings – even up to doing some astronomy at night for some users! Weather resistant and with a warranty, these are binoculars that can be counted on for a rainy hunting season, birding in salty ocean conditions, or can be even be loaned to a youngster without worrying that a drop will destroy them.
The image is sharp and there is nary a complaint – they do their job in any situation, and they do it well.
4. Celestron Echelon 16x70 Binoculars
Best high budget porro prism binoculars.
Note: The "Our Ratings" section rates based on the product's price. Therefore, a 5/5 for a cheap binocular is much different than a 5/5 for an expensive one. 
Astronomy- (5/5): With huge magnification and superb clarity and light, these are the best option available for studying the skies.
Hunting- (4/5): You'll be able to spot those turkeys before they have an inkling you're there! But for closer objects, these might be overkill.
Viewing Wildlife- (3/5): For viewing wildlife, these binoculars will allow you to see whales far off the coast in stunning detail but might be a little too much for the chipmunk on the edge of your campsite.
Superb image 
Eliminates orbs and color distortion 
Robustly durable 
Tripod adaptable 
Include professional protective case and accessory set 
Japanese optics and Celestron's proprietary XLT coating technology
Magnification 16x 
Field of view: 3.8​° 
Field of view at 1000 yds: 199 
Pupil distance: -4 to +4 
Close focus distance: 191.6 ft 
Eye relief: 18.6 mm
Limited uses (but whoever is buying these will know they aren't meant for every situation)
If you're going to invest in binoculars, why not get some that give your eyes access to everything on earth and the heavens? The amazing Celestron 71452 Echelon 16×70 Binoculars dare to offer the magnification and field of view that other companies just can't afford to. Yes, these cost a pretty penny, but they are the best way you'll be able to see the craters of the moon from the comfort of your very own home without buying an actual telescope.
With a 16x magnification, you'll be able to see excellent detail, complimented by the ample 70 mm field of view so that the image isn't dark or blurred in spite of the night or cloudy conditions. This is perfect for examining the heavens or distant terrestrial objects.
The majority of the users reviewing this item revealed that they have significant experience with astronomical binoculars and all agreed that these are the best they've ever used. They rave about the ease of use, and the sublime image – there is no penumbra of light while viewing stars which is common in lesser quality binoculars. Additionally, the feel and weight or very good for a porro prism pair of binoculars which tend to be a bit heavy and therefore hard to manage.
ALSO READ: "4 Best Binoculars for Backpacking"
That wraps it up for my list of the best porro prism binoculars! By choosing one of the binoculars on this list, you ensure that you're getting the best value pair of binoculars for the price you pay.
I hope you found this article helpful, and as always, make sure to share it!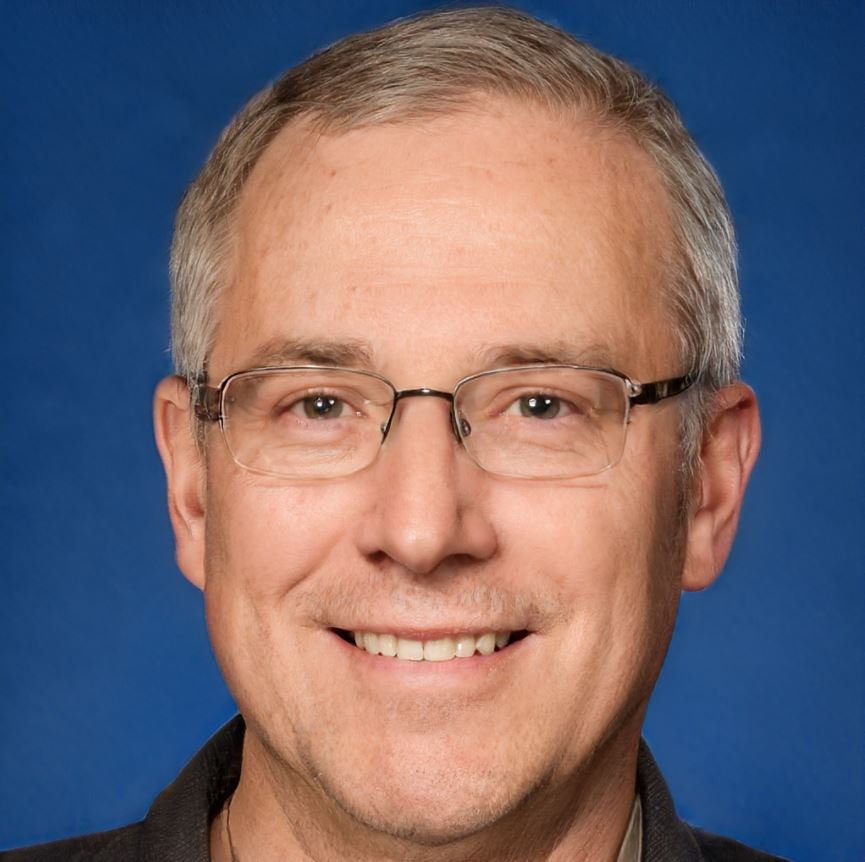 About The Author:
Hi! I'm Will Scott, the author of this post. I'm an outdoor enthusiast with over 10 years experience. I love trying out new gear and reviewing it so that other adventurers can get the most out of their experiences. I hope you've found my website informative, educational and helpful.