What is the best monocular for bird watching? Birdwatchers of all types need a good piece of equipment for viewing birds at a distance. For most people, this means buying a good pair of binoculars. I, however, am a huge fan of using a monocular instead.
The benefits of a monocular for bird viewing are pretty straightforward. By using only one viewing cylinder as opposed to two, you can get a nicer piece of equipment for less money than a nice pair of binoculars. This will include having a larger objective lens, which means greater definition on distant targets and more light in low-light conditions.
In addition, monoculars are easier to carry, easier to use quickly (only need to align one lens) and they are lighter. Of course, by switching to one barrel over two, you are sacrificing a sense of depth that can only be achieved with binoculars. Still, for the benefits I get from a good monocular, it's a tradeoff I'm happy to make.
Finding the best monocular for birdwatching can take a little research and shopping. Below I review some of the best models I've found, with some breakdown of what makes them stand out. Whether you are looking for a basic model or are ready to go all-in, this article should have something for you.
 ALSO READ: "How to Digiscope With a Monocular (8 Steps)"
The Best Monoculars for Bird Watching:
1. Wingspan Optics Titan 12X50 Monocular
Best budget monocular for bird watching (great for beginners/casual users).
(4/5):

For its price range, The Wingspan Optics Titan is a great choice. Solid optics and construction (albeit a little cheap in appearance and tight in ease of adjustment) combine with weatherproofing and nice additional features to create a solid product.
⦁ Excellent price
⦁ Adjustable eyecups for eye relief
⦁ Solid quality for new and experienced bird watchers
⦁ Four bird-watching e-books for free
⦁ Durable Design (Water, Fog, and Climate-Proof)
⦁ Kit with lens caps, cleaning cloth, carrying case, and neck
⦁ Power – 12×50
⦁ Type of prism – BaK-4
⦁ Focus system – Cent.
⦁ FOV – 246 ft/1000yds
⦁ Water proof/ Fof proof – Yes
⦁ Nitrogen filled – Yes
⦁ Length – 6.4 in.
⦁ Weight – 14 Ounces
⦁ Tripod capable: Yes
⦁ Plastic body construction
⦁ Basic coating on lenses
Wingspan's monocular is a great beginner's bird watching monocular. Its optics construction is consistent and reliable, and it's reinforced and protected with weatherproofing technology. You can purchase the monocular with confidence that you are buying a product that will last you a long time no matter how much of a beating you put on it.
The Titan achieves excellent objective lens view and focus for the price, meaning you can view birds at a distance even in low-light conditions with no problem.
Despite this quality construction, Wingspan has created a well-priced monocular that's easily portable in terms of weight and overall size (only 12 oz in weight, 6.4" long).
Despite the solid overall construction and quality, the Titan does have some limitations. Its body construction is durable but a little cheap looking, and the focus adjustment knob can be stiff at times.
Furthermore, the higher quality monoculars have more sophisticated lens coatings. The coating on the Titan is solid, but models that have FMC or better are possible for more money, which may be more important for you.
Nevertheless, for the price, the Titan is a great option for budget shoppers. If you are a beginning bird watcher or a casual watcher, there's no need to splurge on a more expensive monocular; the Titan will be your fix.
 ALSO READ: "The 4 Best Binoculars for Wildlife Viewing"
2. Bushnell Legend Ultra HD Monocular
Best mid-range monocular for bird watching.
(4/5): A solidly built optic. A little overpowered for birdwatchers and the price is on the higher end of what I would call "mid-range", but overall, a piece of equipment I would be happy to own.  
⦁ Fantastic Resolution, even at a distance
⦁ Functional and durable body construction
⦁ Great aesthetics
⦁ Quality materials used throughout
⦁ Weather Resistant
⦁ Comes with case, caps, and cleaning cloth
⦁ Power – 10X42
⦁ TType of prism – BaK-4
⦁ Focus system – Standard
⦁ FOV – 340/113
⦁ Water proof/fog proof – Yes
⦁ Nitrogen filled – Yes
⦁ Length – 5.39 in.
⦁ Weight – 13.2 ounces
⦁ Tripod capable – Yes
⦁ Slightly bulkier than more streamlined models (due to built-in rail for attaching to rifles)
⦁ The upper end of the mid-range price group (but still worth the money)
The Bushnell is my favorite model and definitely qualifies as one of the best monoculars for bird watching. Bushnell has always been a quality manufacturer of outdoorsy optics, and the Legend Ultra is no exception. From the moment you open the package you can tell that you have purchased a product made with care and high-quality materials.
Built with BaK-4 prisms, FMC on the lenses, and a PC-3 Phase Coated prism, these elements combined to give me a crystal-clear view of any bird at 150 feet or more. These points of praise have been echoed by anyone I know who bought this product.
This is all encapsulated in a solid but decently sleek viewing cylinder with good ergonomic touches and protection. The focus knob is easy to turn with your finger while viewing, and the grip is comfortable for long periods of time. The size and weight make this an easy accessory to carry around on any hike or bird hunt.
The only complaints are because while Bushnell makes great optics, they are also typically optics for hunters.
This means that while the clip on the side is great for everyone, the attachment rail on the bottom somewhat ruins the lines for birdwatchers.
That also means you are able to zoom in to distances that require a tripod for comfortable steadying.
Overall, a great device that I would be happy to add to my collection.
ALSO READ: "Best Binoculars for Elk Hunting"
3. Leica Monovid 8X20 Monocular
Best expensive monocular for bird watching (great for experts).
(4/5):

 If you have the money to spend on something like this, it's hard to do better. Every element is well done, and the views are fantastic. Any flaws are due to it being too good at what it does (a little too portable, a little too simplistic) but I would love to have it myself.
⦁ Simple and powerful
⦁ Solid and sleek body construction
⦁ Crystal clear views
⦁ Surprising durability
⦁ Great carrying case
⦁ POWER – 8×20
⦁ TYPE OF PRISM – Leica's proprietary Roof Prism (P40 coating)
⦁ FOCUS SYSTEM – Normal
⦁ FIELD OF VIEW – 330ft@1000 yds
⦁ WATERPROOF/ FOG PROOF – Yes
⦁ NITROGEND FILLED – Yes
⦁ LENGTH – 3.85 in.
⦁ WEIGHT – 4 oz.
⦁ TRIPOD CAPABLE – No
⦁ Shorter viewing range
⦁ Price is definitely on the higher end
At first, the Leica can seem like a surprising model to have in the top spot for expensive monoculars. The design on the body is almost too simple, and the price tag is on the higher end. However, once you have used it, seen how it holds up, and how well it functions, its strength become as clear as its views.
The Leica is a testament to the power of simplicity. The focus ring rests right under your fingers while viewing and turns so smoothly while the focus adjusts. The HD views pouring into these crystal-clear lenses enter your eye through the comfortable rubber eyecup.
The construction also extends to invisible factors. The lens coatings don't just protect the lenses and keep them clear, they actually repel water. The tight body construction is part of its extraordinary weatherproofing. The interior of the cylinder is filled with nitrogen gas to prevent any issues with misting.
With its quality leather carrying case and lens caps, you can be sure that this purchase will stay dry and safe for years to come.
Honestly, the only issue with this model might be that it's TOO portable. Leica has designed such a sleek device that I think they sacrifice a bit of the objective height they could have captured. While it would be nice to have a slightly larger view range on a monocular this nice, I can't fault it for not being perfect.
Overall, if you are ready and willing to drop major money on a high-quality monocular, you can't go wrong with the Leica Monovid. This is definitely one of the best monoculars for birdwatching. 
That wraps it up for my list of the best 3 monoculars for casual birdwatching. By choosing one of these binoculars on the list, you ensure that you're getting the best value monoculars for the price you pay.
I hope you found this article helpful, and as always, make sure to share this with your friends and family!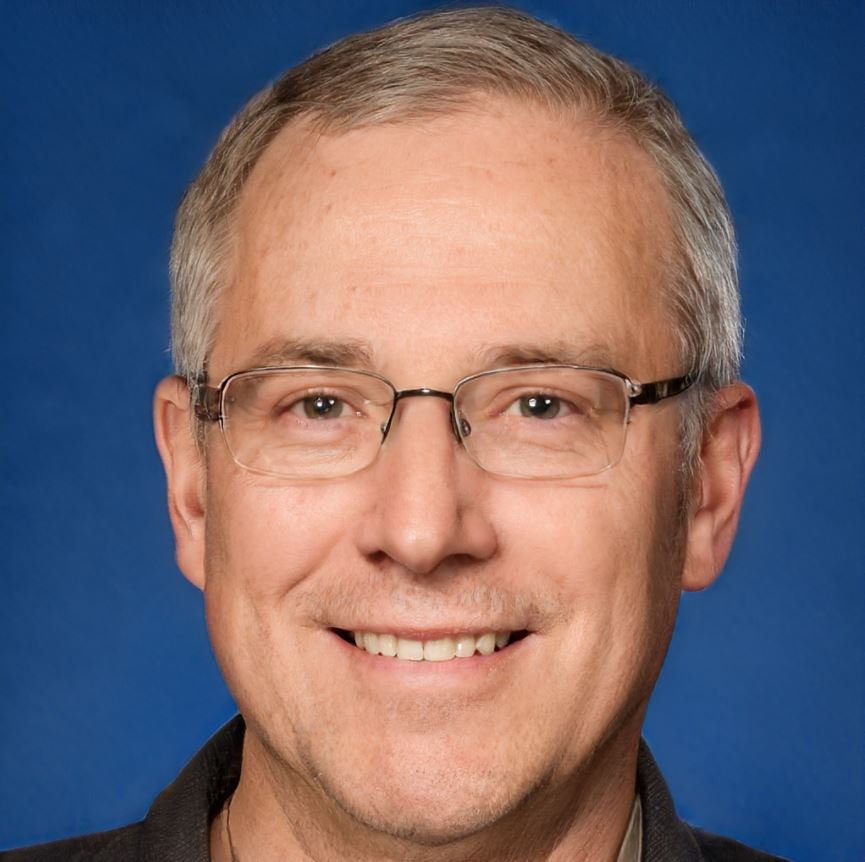 About The Author:
Hi! I'm Will Scott, the author of this post. I'm an outdoor enthusiast with over 10 years experience. I love trying out new gear and reviewing it so that other adventurers can get the most out of their experiences. I hope you've found my website informative, educational and helpful.