Low light can be a hindrance if you are a nature enthusiast or enjoy watching animals at dusk or dawn, as it can stop you from clearly seeing your surroundings. It can also be a problem if you are a hunter, as most animals come out when there is low light.
However, this problem can easily be overcome with a good pair of low light binoculars. Unlike standard binoculars, low light binoculars are specifically designed to provide a clear magnified image when there is minimal surrounding light.
Below I will go through reviews, pros and cons of my top 9 low light binoculars. But first, let's discuss the important aspects of these binoculars that you need to be aware of to ensure you select the right one for your needs.
What Are Low Light Binoculars?
As mentioned above, low light binoculars are binoculars that are specifically designed to increase what ambient light is available to provide a clear image even in low light settings.
They achieve this through a specific lens set up that offers high light transmission rates and high exit pupil rates. Because of this, low light binoculars often have lower magnification rates than standard binoculars.
Ideal Objective Lens for Low Light Binoculars
Objective lenses with higher diameters gather more light and provide a brighter image for the viewer. For low light binoculars, a lens with around a 50mm to 55mm diameter is ideal.
Best Magnification for Low Light Binoculars
A high magnification lens makes the object in view appear closer and larger. Unfortunately, the magnification for most low light binoculars is not particularly high.
This is because as magnification increases, the exit pupil of the binoculars decreases – and it's the exit pupil that allows a clear and bright image in low light settings.
As such, the ideal magnification for standard low light binoculars lies between 7x and 20x.
Optimal Field Of View for Low Light Binoculars
The field of view of a binocular is how much of the area in front of you can be seen when looking through it.
Binoculars with greater magnification have a lesser field of view. In most cases, it is better to opt for binoculars that have a lower magnification to retain a decent field of view.
Low Light Binoculars vs. Night Vision Binoculars
The main difference between the two is that low light binoculars can only work when there is still some light around, whereas night vision binoculars work even in complete darkness.
Low light binoculars are comparatively simpler than night vision binoculars because they don't require any external sources of energy to operate – instead their internal lens and mirror set up is designed to amplify whatever ambient light is around to provide a clear image. If there is no ambient light, they will only show darkness.
In contrast, night vision binoculars use advanced technologies such as internal amplifiers, infrared torches, and thermal imaging scanners to provide an image of the surroundings even in complete darkness. However, they also require batteries or some other source of power to work.
Ok, with that said, here is my list of the 9 best low light binoculars!
The Best Low Light Binoculars Are:
Budget: Under $100
Occer 12×50 Compact Binoculars (Best budget option)
Adorrgon HD Binoculars with Tripod (Best for taking photos with)
LTOOL High Power Binoculars (Good quality affordable option)
Budget: Between $100 and $1000
AOMEKIE 10×50 Binoculars (Comes with rangefinder compass)
Vortex Optics Viper HD Binoculars (Best value)
Toric 10×50 UHD Binoculars (Excellent low light performance)
Budget: Over $1000
Vortex Optics Razor HD Binoclars (Best rated)
Steiner Commander 7×50 Binoculars (Best for marine viewing)
Swarovski EL 10×42 Binoculars (Best luxury option)
Reviews of the Top 9 Best Low Light Binoculars
Below are our detailed reviews and pros and cons of the 9 best low light binoculars available on the market today.
Budget: Under $100
Occer Compact Low Light Binoculars
Best Budget Option!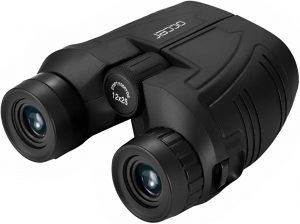 The Occer Compact Low Light Binoculars are ideal for both adults and children. They come with a large 25mm diameter objective lens and a magnification of 12x. As a result, they cover a wide field of view of about 273ft / 1000 yds.
Furthermore, these binoculars are coated with an FMC broadband coating, which protects them from the elements. They also feature a BAK4 prism that is considered the best type of Porro prism, ideal for low light vision.
The objective lens is covered with FMC multiplayer broadband green film, while the eyepiece is covered with blue FMC coating. These coatings result in a good quality image.
These binoculars also come with rubber eyecups which help to gain more focused light, making the image brighter and clearer. You can lower these eyecups if you wear glasses.
The rubber armor of the binoculars gives a comfortable and secure grip which makes them easy and comfortable to carry.
PROS
Waterproof
Lightweight
Easy to hold
Adjustable eyepieces
CONS
Blurry edges on images at times
Adorrgon HD Binoculars with Phone Adapter and Tripod
Best For Taking Photos!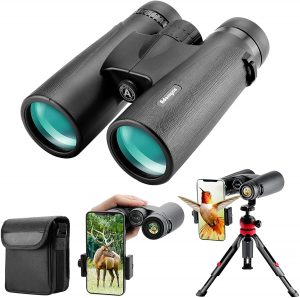 The Adorrgon HD binoculars are ideal for nature enthusiasts and those who want to capture beautiful photos.
They come with a phone adapter that allows you to fit your phone to the eye of the binocular to take beautiful, zoomed in images. They also come with a sturdy tripod that allows you to achieve jitter-free pictures.
They have 42mm diameter objective lenses with 12x magnification and a 367ft / 1000yds wide field of view.
These low light binoculars are fully multicoated with a 16.5mm BAK4 prism for a clear and bright image, even in dim light. This makes them perfect for concerts, hunting, and adventure seeking at all times of the day.
They also feature up to 99% total spectrum reflectance, providing a high definition crisp and clear image.
Moreover, these binoculars are waterproof, so you don't have to worry about damaging them in heavy rain or snow.
They also support a Bluetooth remote (which can be purchased separately) so you can capture images with just a single click from a remote up to 10 meters away.
For those who want to not only enjoy nature at dusk or dawn, but also want to take really beautiful pictures in the process, the Adorrgon HD Binoculars are the ones I'd recommend.
PROS
Wide field of view
Lightweight
Comes with a phone adapter and tripod
Great for beginners who don't have an existing set up
Crisp image
LTOOL High Power Binoculars
Good Quality Affordable Option!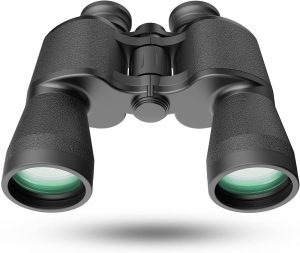 Next up, we have the LTOOL high-power binoculars, ideal for bird watching and hunting. They are equipped with a larger eyepiece of 22mm. They have a high magnification of 20x and objective lenses of 50mm.
They feature a rubber armor and a metal core, making them sturdy and well protected against any dust or debris. In addition, these binoculars are filled with nitrogen which makes them fog proof and waterproof as well.
These binoculars come with a BAK4 prism which makes the image they provide clear and of a high definition. Moreover, it's lenses are coated with a FMC multilayer green film, which minimizes the loss of light caused by reflection and aids in maximum light transmission.
You can easily connect these binoculars to a tripod and a mobile phone holder so you can capture beautiful images with your phone.
PROS
Ergonomic design
Easy grip
Waterproof
High magnification
Budget: Between $100 to $1000
AOMEKIE 10×50 Low Light Binoculars
Comes With a Rangefinder and Compass!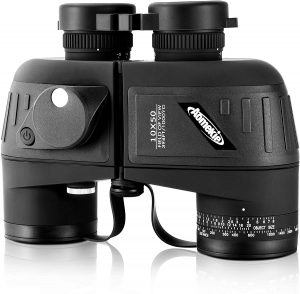 The Aomekie 10×50 binoculars have a magnification of 10mm and objective lenses of 50mm. They have a 22mm eye relief and an exit pupil of 6.8mm. Moreover, they offer a vast 396 feet / 1000 yards field of view.
They come with rubber eyecups that you can fold away if you wear glasses.
I think the best feature about these binoculars is that they are equipped with a rangefinder and directional compass. These can be used to calculate the distance and size of objects from the left eyepiece.
The scale and compass can also illuminated in low light conditions. This unique features makes them perfect for hunters, who might otherwise also have to carry a separate compass or rangefinder with them.
These binoculars also feature a BAK4 Porro prism and FMC green anti-reflecting coating, which helps in improving light transmission and producing a sharper image.
These binoculars are also fog proof and waterproof, and they come with a strap and a bag for easy carrying.
PROS
Anti-shake design
Easy grip
Wide field of view
Sharp image
In-built rangefinder compass that illuminates in low light conditions
CONS
Can be difficult to adjust the settings at times
Comparatively heavy
Vortex Optics Viper HD Binoculars
Best Value Binoculars!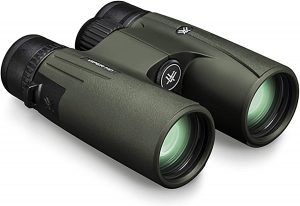 Vortex Optics Viper binoculars are ergonomically designed and come with thumb indents to provide a comfortable grip.
They have a 10x magnification and 50mm objective lenses, multicoated with FMC film to reduce light transmission. The XR anti reflective lens provides a crystal clear image even in low light settings.
These binoculars have a high-density optical system designed to produce high-end images. They feature a central focus wheel that makes it super easy to find a sharp focus. The eyecups are able to be twisted up to provide customized eye relief.
These binoculars also have O-ring seals and argon purging, which makes them waterproof and fog proof.
They are also very light and portable.
Read more about the Vortex Optics Razor vs Viper Binoculars here!
PROS
Easy to adjust
Ergonomic design
High-end image
Waterproof
Excellent value for money
TORIC Ultra High Definition Binoculars
Excellent Low Light Performance!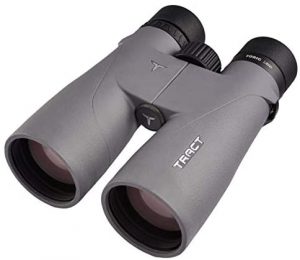 The Toric Ultra HD Binoculars are one of the best options for low light hunting. They have large 50mm objective lens and a magnification of 10x. This results in a wide field of view, allowing you to easily scan the terrain in front of you for targets.
They also feature SCHOTT high transmission glass that is specifically designed to increase light transmission, resulting in extremely high resolution images no matter what level of light you're in.
Moreover, they come with an extremely advanced Schmidt-Pechan prism. This prism minimizes the reflection of light and maximises the performance of these binoculars in low light conditions.
These Toric binoculars use O-ring seals and argon purging, making them completely waterproof, fog proof, and more resistant to temperature changes than their nitrogen purged counterparts.
PROS
Ergonomic design
Clear and sharp image
Wide field of view
Strain free viewing
Excellent performance in low light
Waterproof to a depth of 3 meters
Budget: Over $1000
Vortex Optics Razor Binoculars
Best Rated Binoculars!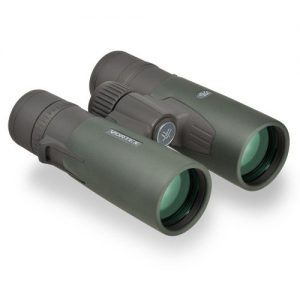 The Vortex Optics Razor Binoculars feature high density glass and high quality prisms. These prisms result in excellent resolution and color, providing an exceptionally high definition image. The anti-reflective coating with plasma technology application gives high brightness even in extremely low light conditions.
These binoculars have a magnification of 10x and large objective lenses of 50mm. They come with an eye relief of 16.5mm. The ergonomic design and easy grip make them comfortable to use.
You can easily optimize the eyecups and the distance between the pupils (IPD) according to your comfort. If you do not wear glasses, you can fully extend the eyecups to get a full field of view.
PROS
Durable
Waterproof
Scratch resistant
Easy to adjust
Extremely clear image
Highly rated
Steiner Commander Binoculars
Best For Marine Viewing!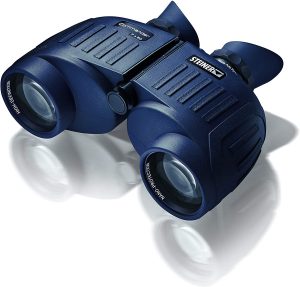 The Steiner Commander Binoculars are most suitable for yacht owners, sailors, fishing guides, and anyone else who spends a lot of time on the water.
They come with a 7x magnification and 50mm large objective lenses. They have an extensive field of view of about 365 ft /1000 yards.
Their sports-autofocus feature keeps everything in focus from 20 yds and beyond, making it easy to see objects even if they're moving, and eliminating the need for a steady viewing surface or tripod.
Furthermore, these exceptional low light binoculars are equipped with Steiner Nano protection technology, a hydrophobic coating that makes water, dirt and dust practically slide off the lenses – great for sea spray or humid conditions.
These binoculars also feature Makrolon housing armour – an extremely durable exterior that can withstand about 11 Gs' of impact, meaning that these binoculars can be knocked around for generations without any serious damage. The non-slip grip also makes them easy to hold, and very easy to use one-handed.
PROS
Extremely durable
Easy hold grip
Sports Autofocus makes it easy to view moving objects
Waterproof
Easy to clean
Swarovski EL Binoculars
Best Luxury Option!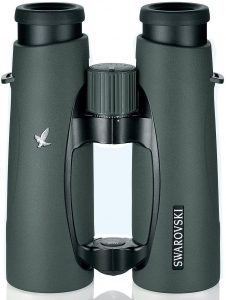 The Swarovski EL Binoculars come with HD lenses that have an innovative optical design which produces brighter colors, excellent contrast and higher resolution than most other models.
They have a magnification of 10x and objective lenses of 42mm diameter, with a field of view of 336ft.
Furthermore, these binoculars have an EL wrap-around grip that allows you to place your fingers through the centre of the binoculars, providing a comfortable experience even when used for extended periods of time.
They also come with a highly precise, non-slip focus wheel that allows you to easily focus in on the subject in front of you.
The unique field flattener lens means that all details of the image you see are razor sharp, whether they are in the centre of the image or right on the edge.
The Swarovski EL Binoculars' outer optical surface has a Swaroclean coating which gives it a non-stick effect, meaning that dust and debris simply slide off the lenses instead of collecting there and requiring regular cleaning.
PROS
Highly durable
Ergonomic design
Super high quality binoculars
Extremely high definition images
Lifetime limited warranty
Large field of view even for eyeglass wearers
Incredible detail right to the edge of the image
Best Low Light Binoculars – Conclusion
I hope this article has helped break down the multitude of low light binoculars out there, and brought clarity around which ones are the best for certain situations.
The right one for you will depend on your budget, where you're planning on using it, and the level of image definition and low light performance you're after.
Here are some other articles you may also enjoy:
Best 8×42 Binoculars
Best 12×50 Binoculars
Best 10×42 Binoculars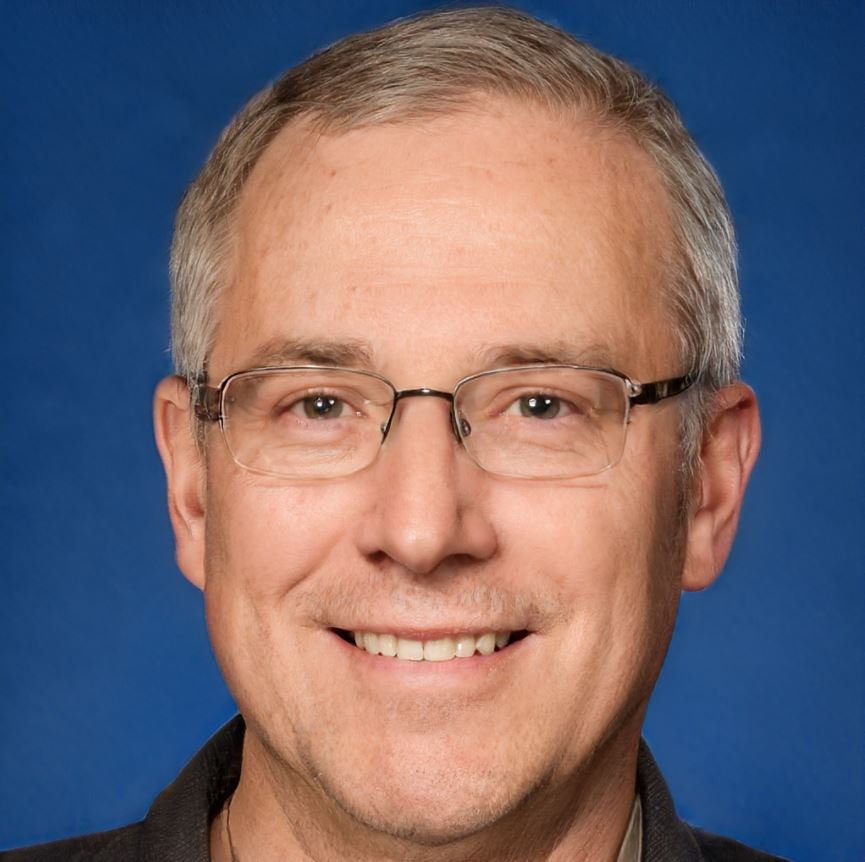 About The Author:
Hi! I'm Will Scott, the author of this post. I'm an outdoor enthusiast with over 10 years experience. I love trying out new gear and reviewing it so that other adventurers can get the most out of their experiences. I hope you've found my website informative, educational and helpful.