If you're a home inspector or a tenant looking to get a new place, you need the best binoculars for roof inspection, because walking on the roof can be quite a hassle. It's an extremely difficult task and it can be outright dangerous (especially for multi-story buildings), and there is always the chance that something on the roof might be damaged by walking on it. Cracking a tile while walking on the roof can be a major inconvenience, and homeowners may demand payment for their losses.  
Home inspectors generally, especially those with a lot of experience, do not recommend walking the roof. Getting a good pair of binoculars to inspect the buildings' roofs is a lot safer, time-saving, and cost-efficient. It is quite easy to spot problems on almost any roof using a pair of good binoculars. Hilly environments make it all the more convenient.
Binoculars can price very useful for home inspectors when there are areas that cannot be viewed with the naked eye (like blind-spots in the roof or above chimneys) and if there are areas that could be hazardous to approach up-close. A low-end binocular would suffice for this purpose and the only important criteria to consider is the binocular's magnification or zoom feature.
The following is a list of the best binoculars for a home inspection:
1. Nikon 8252 ACULON A211 10-22×50 Zoom Binocular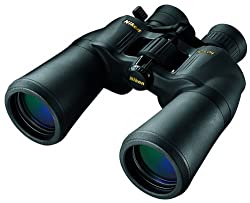 Overview
Aculon A211 10 22×50 zoom binoculars are designed to be as light as possible along with excellent ergonomics
Easy to reach fingertip zoom control knob allows for quick and easy adjustment of the binoculars magnification from 10 up to 22 power. Interpupillary distance adjustment (millimeter) – 56-72
Turn and slide rubber eyecups allow for comfortable viewing during extended periods of use; Minimum focus distance 49.2 feet / 15 meter
Multicoated eco glass lenses deliver a bright and clear image in most lighting conditions; Field of view @ 1000 meter (meter/feet) 66/199; Apparent field of view (°) 36.7; Real field of view (°) 3.8
A durable rubber-armored coating ensures a non slip grip, even in wet conditions; Exit pupil is 2.3 – 5 millimeter.
Pros
Good magnification range that is easy to adjust
Provides a bright and clear view with most light conditions
Ergonomically designed for good grip
Shock resistant grip
Very easy to use
Limited lifetime warranty
Cons
Can be a bit heavy with long period usage
There Nikon 8252 is considered by a lot of users to be one of the best "zoom" binoculars. This unit is a variable zoom binocular that can magnify images from 10x to 22x. It can be categorized as a mid-range full-size binocular. It also has a heavy-duty build (weighing almost 3 lbs). This extremely sturdy build only implies that it will last for a very long time. If you do carry out regular home inspections then this model might be a very good investment for you.
The 50mm lens also produces beautifully crisp images in low-light conditions. Thus would definitely prove useful for inspecting chimneys, especially in twilight conditions. It boasts a rubber-armored coating, offers a good grip, and is suitable for wet conditions. 
This binocular also comes in two other models with fixed zoom: 10×50 and 8×42.
2. Olympus Tracker 10×25 Porro Prism Compact & Lightweight Binocular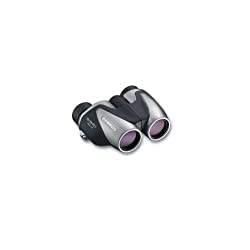 Overview
10x magnification and 25mm objective lens
Field of view: 91 meters (at 1,000 yards)
High-index prisms for a bright, crisp image
Compact and lightweight for portability
Twisting eyecups for personal comfort; central focus knob and dioptric correction
Pros
The built is sturdy and durable
The appearance looks cool and nice
Easy to use
Useful even in low light conditions
Light and compact, thus easy to carry
Produce sharp and high-quality image
Cons
In extreme climatic conditions, the lens gets wet and dirty. 
You can pretty much take the Olympus Tracker binoculars anywhere and still enjoy the great view. It is very compact, lightweight, and sleek. With an objective lens diameter of 25mm and a 10x magnification,  images in the distance will be sharp and you can enjoy the detail with brilliant clarity. The lens itself is made from special optical material to shield your eyes from harmful UV rays. Full multicoating maintains brightness and contrast.
The BaK-4 prisms have a high refractive index for complete edge-to-edge clarity. The center knob is in perfect placement for your fingers to comfortably adjust the focus. The built-in dioptric correction corrects for individual eyesight. This means that anyone can use the binocular to its full potential. The Tracker also has eyecups that twist up and down, allowing each user to customize the binocular to their comfort. The long eye relief is a necessary feature for eyeglass wearers.
3. 8x32mm WP Level HD Binoculars by Barska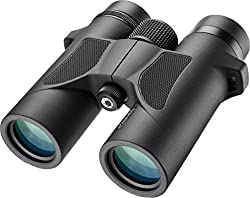 Overview
FOV: 396ft @1000yds / 132m @1000m
Close Focus: 8.2ft / 2.5m
Eye Relief: 14.8 mm
Exit Pupil: 4 mm
Length: 5.25 in
Weight: 20.8 oz.
Fully Multi-Coated Optics
BAK-4 Prism
Fold Down Eyecups
Large Center Focus Knob
Shock-Absorbing Rubber Armor
Attachment Point for Tripod Adapter
Pros
Nitrogen Purged for a 100% Waterproof and Fogproof design
Ergonomically designed diamond cut rubberized Armor provides a no slip grip
Fully Coated optics and BAK-4 Prisms
Available in Mossy Oak Camo
Comes with a carrying case, neck strap, lens covers and lens cloth.
The 8x32mm Level HD Series of binoculars provides the user with high definition viewing. These 8×32 binoculars feature fully multi-coated lenses with top-quality BAK-4 prisms to produce a sharp and impressively detailed image. The Level HD binoculars are o-ring sealed and argon purged for full waterproof and fogproof protection, and this allows for impeccable viewing clarity in any weather condition.
Binoculars for Roof Inspection – Conclusion
Whether you're a new home owner or a home inspector, the list above contains binoculars which would come in handy when you're trying to carry out a roof inspection. 
A low-end binocular would be perfect for this purpose and the only significant criteria to take into consideration is the binocular's magnification or zoom feature.
The amount a binocular can zoom is represented by the first number on its specification; 7×50 binoculars for example, offer images zoomed up to 7x while the 50 represents the size of its lens.
I hope you found this article really helpful.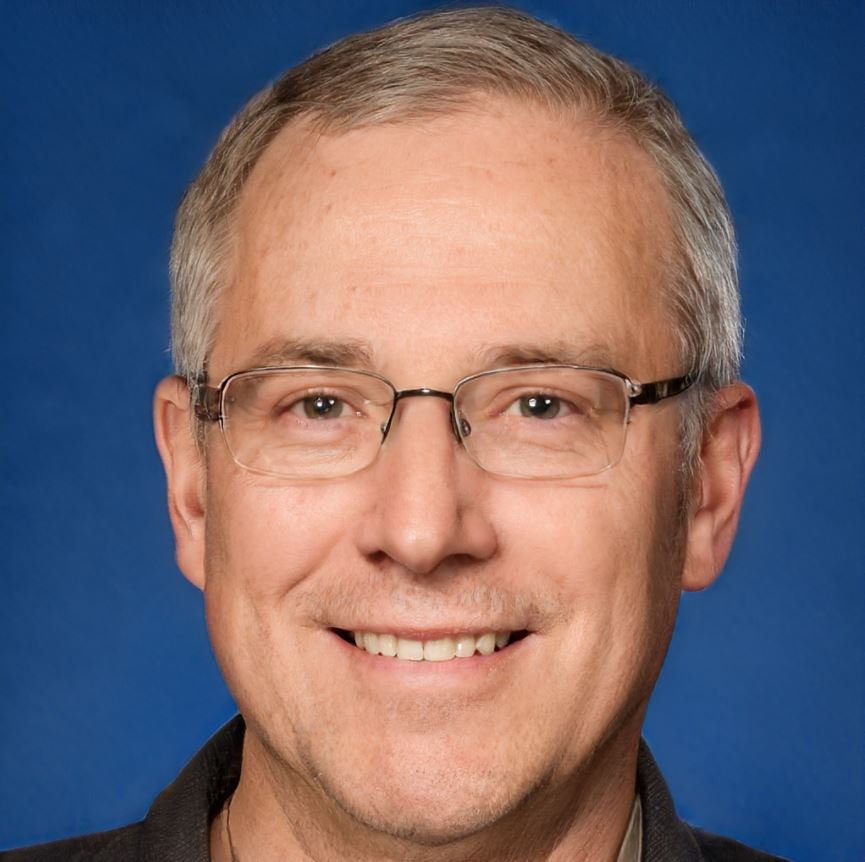 About The Author:
Hi! I'm Will Scott, the author of this post. I'm an outdoor enthusiast with over 10 years experience. I love trying out new gear and reviewing it so that other adventurers can get the most out of their experiences. I hope you've found my website informative, educational and helpful.