If you are thinking about going to a National Park such as Yellowstone or Kruger, and require a great pair of binoculars, you have come to the right place. 
The following list of the best binoculars for national parks has been put together after a lot of research and review to help you make the best choice.
National parks are awesome and amazing spots for tons of fun activities. From the wildlife to the geothermal features, these parks boast loads of things to observe and enjoy.
Due to security reasons, however, visitors are not usually allowed to observe animals and other park features up close
This does not have to spoil your fun though. We have compiled a list of the best binoculars around to help you get the most out of your trips to National Parks. 
You would be able to enjoy the scenes a lot more conveniently and efficiently whether you're interested in observing wildlife in their natural habitat or other park features.
The 4 Best Binoculars for National Parks such as Yellowstone Are:
Nikon 8252 Aculon A211 Zoom Binocular (Best Overall)
Vanguard Endeavour ED Binoculars
Bushnell H2O Roof Prism Binoculars
Celestron Nature DX Binoculars
Ok, let's now get into the detailed reviews of these binoculars!
1. Nikon 8252 ACULON A211 10-22×50 Zoom Binocular – Best Overall
Pros
• Lightweight
• Ergonomic
• Large range
• Easy to adjust
• It's a zoom binocular
Cons
• Image quality diminishes slightly when magnified
• Costly
The Nikon 8252 boasts a lightweight ergonomic make-up which would be fitting for intricate trails. Its other features include an impressive range which prices a crystal clear image from hundreds of feet away, and easy-to-use controls for magnification and focus adjustment.  
The glass on its own is extremely high-quality, and it boasts a finish that maximizes light in order to repeatedly produce clear and vibrant images. When you increase the magnification on the binoculars, it causes the quality of the image to diminish a bit. However, this is a common occurrence with products meant for amateur use.
If you're purchasing the Nikon 8252 on a budget, you might want to take notice of the price on the sticker. The Nikon 8252 is somewhat expensive but it is also well worth the cost if you're looking for the most efficient binoculars you can get. 
2. Vanguard Endeavor ED 8×42 Binocular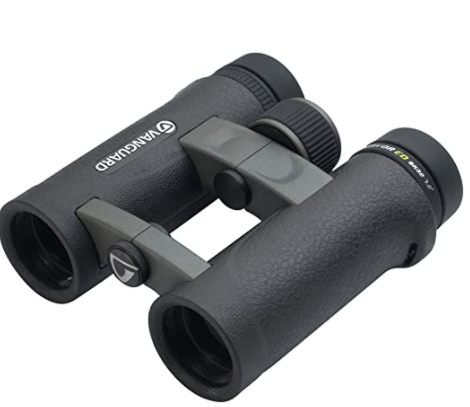 Pros
• Shock-resistant 
• Sealed to resist water and fog 
• Massive range
Cons
• Heavy 
• Flimsy hardware
The Vanguard Endeavor boasts a color dispersion glass which optimizes viewing quality. This is a very desirable feature because this pair of binoculars also boasts a spectacular range which spans hundreds of feet.
It's also perfectly suitable for a state park terrain.The exterior of the Vanguard is highly shock-resistant and effectively sealed to protect it from fog and moisture. This means that you won't have to worry about unpleasantly cold or wet weather destroying the tool.
The eye-ring is also made to be perfectly comfortable. This is a feature that would definitely come in handy if you plan on keeping the binoculars up to your face for long stretches of time (and at National Parks, there are quite a lot of things to observe!).
Regrettably, however, the Vanguard can be cumbersome to handle. The heavy build of the binoculars makes it unsuitable to take on long hikes, as it can get very uncomfortable. The adjustment hardware is also a bit flimsy and this may pose a small problem in the long-run. The exterior of the binoculars itself is very sturdy.
3. Bushnell H2O 8×42 Roof Prism Binocular – Best Value
Pros
• Affordable
• 100% waterproof
Cons
• Heavy
• Uncomfortable to use over time
The Bushnell H2O is a very affordable pair of binoculars especially fit for use close to water bodies (this is the reason for the H2O in the name). The lakes, ponds, and streams found at different national parks will not pose a danger in any way to this unit, courtesy of the very efficient waterproof seal.
The Bushnell H2O also boasts a magnication ability of 10X. This will enable you to clearly observe sights that are up to three hundred feet in the distance.
Just like the previous pair, this unit is also very heavy to handle. The eyepiece also can prove inconvenient to use after a while. If you're interested in a long outing, the above might be issues you have to deal with.
This is one pair of binoculars which is more than worth the price though.
4. Celestron Nature DX 8×42 Binoculars
Pros
• Close viewing feature
• Waterproof
Cons
• Uncomfortable
• Pricey
• Low-quality viewing from a distance
The Celestron 71332 is perfect for observing things both close and afar off. It comes with a close focus feature which allows you to specifically observe objects that are just six feet away. This is a feature that proves very useful when you are trying to get a look at an out-of-the-way flower or a rare bird.
This quality does not exactly hold true for all aspects though. The Celestron 71332 binoculars are not exactly handy or comfortable to use, especially due to the presence of an awkward eyepiece. Also, the farther out you observe, the less the quality of the image is.
This model is extremely handy for viewing things up close. Apart from that, however, the law of diminishing returns begins to hold true.
---
Best Binoculars for National Parks – Conclusion
If there is anything this entire review made clear, it is that there are lots of high-grade choices in binoculars out there. The task now is to narrow it down to one.
All you have to do is pick one that best suits your needs or interests. You also have to decide to what degree you desire uncompromising quality, ruggedness, and clarity.
I hope you've found this article of the best binoculars for national parks helpful!
Here are some more articles you may also enjoy: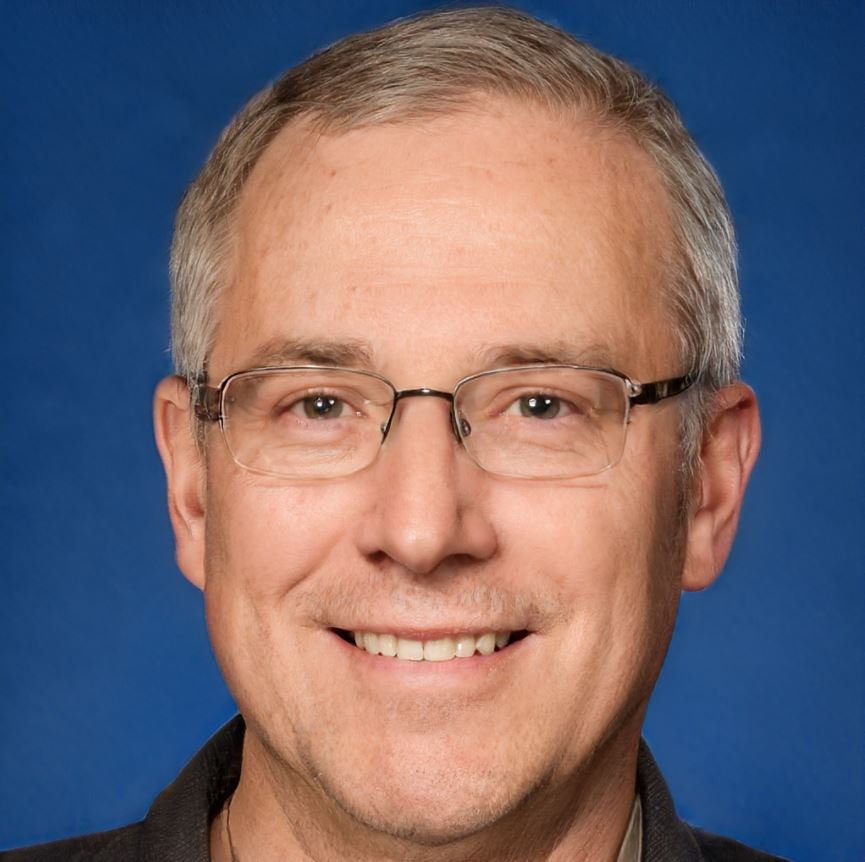 About The Author:
Hi! I'm Will Scott, the author of this post. I'm an outdoor enthusiast with over 10 years experience. I love trying out new gear and reviewing it so that other adventurers can get the most out of their experiences. I hope you've found my website informative, educational and helpful.