Owning the best binoculars for golf is super important, as binoculars are a common sight at PGA Tour events, and fans often use them to check out the action from a long distance.
It can be really hard to tell which binoculars for golf are really worth buying and which ones you can do without. 
There are quite a number of features which you ought to consider if you're in the market for the best golf-watching binoculars. 
While the following binoculars on this list are excellent to use to watch golf, they can also be applied to a variety of other activities. All the items on this list are top-notch and you would definitely be getting the best value for every cent you spend. 
This article is here to help you make the best decision. The selection below might be able to provide some assistance if you are at a loss as to which binoculars you should purchase to view or play golf.
1. Nikon 7541 MONARCH 3 10×42 Binocular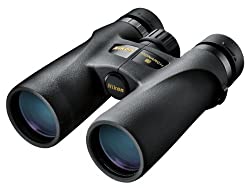 Overview
Focusing System – Center Focus 
Magnification – 8x or 10x 
Objective Diameter (mm) – 42 
FOV @ 1000 yds – 299 to 330 ft 
Close Focus Distance (ft) – 9.8 
Exit Pupil (mm) – 4.2 
Eye Relief (mm) – 17.4 to 24.1 
Waterproof/Fogproof – Yes 
Prism coating – High Reflective Silver Alloy Phase corrected prism
Pros
Your decision to purchase the Monarch 3 with a magnification of 10x or 8x depends on how steady your hands are and also on your viewing circumstances.
The unit is equipped with fully multicoated lenses.  This means that the light will be reflected efficiently and this will enable you to enjoy the match as well you are supposed to. 
Those who wear glasses would find this a perfect option because of the eyecups that this product has been equipped with. 
Last, but not least, it's definitely worth mentioning that this Nikon unit carries the ultimate warranty in the binoculars industry. You can rest assured that with the 25-year warranty, you'll get the most out of your binoculars.
Cons
A couple of owners have complained about the width of the unit saying it is apparently too wide for their tastes or their physical attributes.
The Monarch 3 is one of the best binoculars for golf as it also boasts fully multi-coated lenses. This means that every single image you look at will be sharp and perfectly clear.
This feature is one thing that makes this model stand out in a sea of competitors.  
Nikon is one of the top brands in the world in the industry of binoculars of any nature or function. It would be unusual, almost impossible, for us to not mention this model.
The Nikon 7541 Monarch 3 is available in two major sizes. One of them comes with a magnification of 8x while the other boasts one of 10x. The objective lens diameter of both of them is 42mm.
Eyeglass wearers are able to make use of these binoculars conveniently and effectively, thanks to the magnanimous eye relief which the unit has been fitted with.
The Monarch 3 comes with a generous warranty that lasts twenty-five years. It's almost unbelievable.
2. Bushnell 190125 Legend Ultra HD 10x25mm Roof Prism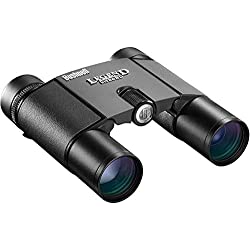 Overview
Lightweight rugged magnesium chassis 
Ergonomically designed double hinged closed bridge 
Close focus distance 6.0′ 
10x magnification, 25-millimeter objective compact folding roof prism binoculars with premium carry case, neckstrap, microfiber lens cloth, and deluxe binocular harness 
Exceptional optics with BaK-4 prisms, ED Prime Glass, Ultra Wide Band Coatings, and RainGuard HD water-repellent lens coating 
Lightweight, magnesium chassis and soft touch grips; 100% waterproof/fogproof construction 
Ultra Wide-Band anti-reflective lens coating harnesses and optimizes light, boosting best-in-class brightness.
Pros
This pair of binoculars has to be at least considered if you are interested in a quality pair designed for golf watching. It's been crafted from top-notch materials and has an impressive build. 
One of the features that would definitely impress you is the fact that this unit has been equipped with a lightweight, easy-to-hold exterior. 
The 10x magnification is there for convenient and efficient visualizion of your target provided your hands remain steady throughout the entire process. 
Lastly, one thing a lot of buyers admire about the Bushnell model is that it doesn't cost a fortune and is drastically more budget-friendly compared to many others in the market today.
Cons
Some owners have tabled complaints concerning the magnification. They felt like they would have had a better experience if the binoculars featured some sort of image stabilization process. This isn't peculiar to the Bushnell model though as it is a common occurrence in any binoculars with a 10x magnification.
If what you're interested in a compact pair of binoculars that stands up to par in virtually all occasions that you might have thought about, then this Bushnell unit might be the one you have been dreaming about.
This model can impress you with its awesome build quality and its performance.
Another awesome thing about this product is that you won't have to break the bank to purchase a unit – making it one of the best, and most affordable, binoculars for casual golf watching.
Bear in mind that you should only consider the 10x magnification if you happen to have particularly steady hands.
It possesses an objective lens with a diameter of 42mm. This is one feature common among a lot of golf binoculars, and that's because that diameter enables you to enjoy the game as you're able to actually see what's going on.
The Bushnell Legend boasts a user-friendly, lightweight design. This is one of its strongest selling points.
If you take into account the fact that this unit possesses a fog proof and waterproof construction, it goes without saying that it can be used in a variety of situations, whether they have anything to do with unfavorable weather conditions or not.
3. Hawke Endurance ED 10×32 Binoculars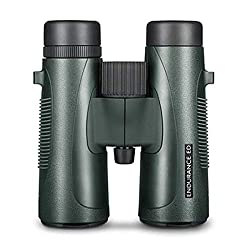 Overview
Extra-low Dispersion glass for optimum clarity
Fully multi-coated optics to produce sharp images
Focus knob with 1. 2 turns – close focus from 6. 6ft/2m
High resolution phase corrected BAK-4 roof prisms
Lightweight rubber coated mid-size top hinge chassis
Height: 132mm5.3″
Width: 99-119mm2.5-4.2″
Weight: 539g19.0oz
Eye Relief: 13mm0.5″
Close Focus: 2m6.6ft
Field of View: 101m @1000m; 304ft @1000yds
Pros
The high-grade optics that this pair of binoculars has been outfitted with is one of its most remarkable selling points.
A handy case and neck strap.
Can be applied to a wide range of situations. Owners of this particular model have confirmed that it is a remarkable tool to use for everything from whale watching to golf and other kinds of sports.
The binoculars are waterproof and fog proof so they can withstand unfavorable weather conditions.
Hawke Sport Optics is a relatively new company in the market of producing high-quality binoculars.
However, this doesn't at all make their products any less reliable or convenient.
Take the Hawke Endurance for example; it is nitrogen-filled and completely weatherproof.
It is a remarkable investment as it can apply not only to golf but also to a wide variety of activities.
The Hawke Endurance ED features fully multi-coated optics. This unit also comes with a case and a neck strap.
This only means that you'll be getting great value for every dollar you spend.
Best Binoculars for Golf – Conclusion
Buying the best binoculars for golf will enhance your watching experience. Whether you are a golf player or only a spectator, you need to purchase for yourself a pair of binoculars to observe everything taking place on the field. 
It is not exactly easy to pick out a single pair of binoculars and declare it is the best or most efficient for golf or sporting events.
However, we believe that with the list above, your decision-making process has been made a whole lot easier.
Also have a read of our article: Best Binoculars for Safari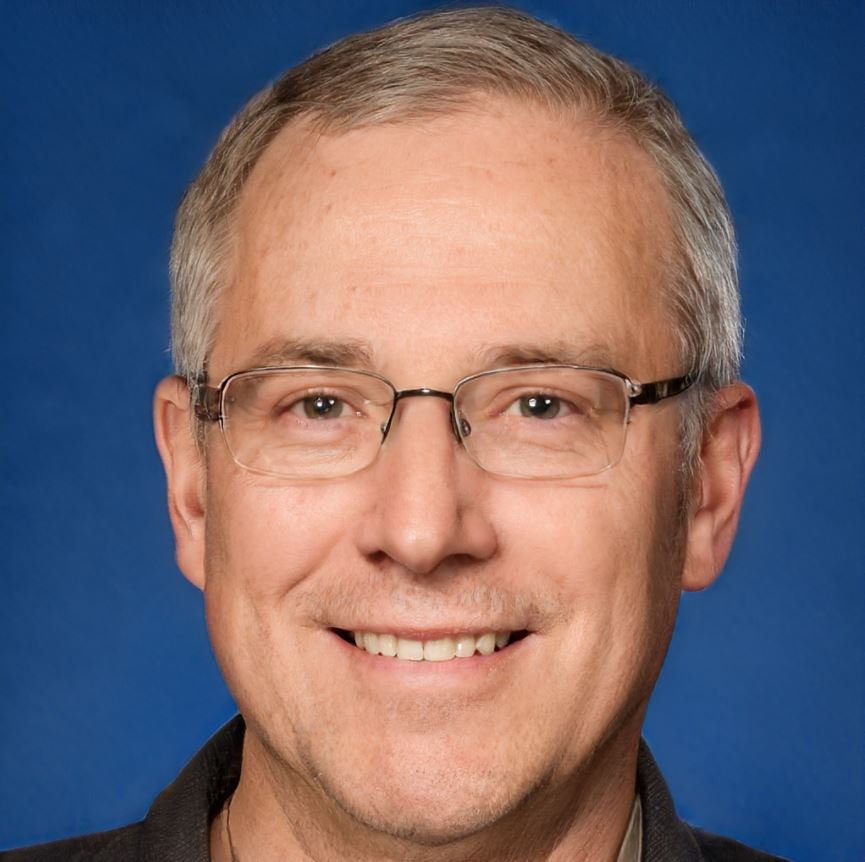 About The Author:
Hi! I'm Will Scott, the author of this post. I'm an outdoor enthusiast with over 10 years experience. I love trying out new gear and reviewing it so that other adventurers can get the most out of their experiences. I hope you've found my website informative, educational and helpful.