This article was written by Adam Jones, a freelance writer for Optics Empire. He is a fantastic analyst that specializes in researching and writing comprehensive articles. He also happens to have a large amount of knowledge on optics and the outdoors.
When going backpacking, you need a good pair of binoculars to fully experience the beauty of the things you view on your trip.
I was backpacking with some of my buddies one time, and I forgot my binoculars! At the end of the trip I had missed out on so many opportunities to view animals and other things, so it was quite depressing.
My point is, binoculars will much improve your backpacking experience. 
If you're going backpacking soon and you haven't bought binoculars yet, or if you're looking to upgrade your old worn out pair, check out this review I've composed below.
I have carefully chosen these binoculars by testing them on various trails in various weather conditions.
I decided to organize this review by price range to make sure there is a pair that suits any backpackers needs.
By choosing one of the pairs on this list, you're ensuring that you've bought the best value backpacking binoculars for the price you get them for.
The Best Binoculars for Backpacking Are:
Wingspan Optics Spectator 8×32 Compact Binoculars (Best Budget Option)
Celestron 71404 TrailSeeker Binoculars (Best Value)
Zeiss Terra ED 8×42 Binoculars (Best for frequent backpackers)
MINOX BL 10×44 Binoculars (Best High-End Option)
Ok, now let's get into the detailed reviews and pros and cons of the best backpacking binoculars!
1. Wingspan Optics Spectator 8X32 Compact Binoculars
The best budget binoculars for backpacking.
Our Rating- 3/6; For low priced optics, these binoculars perform very well. 
Bottom line: Great for kids, one-time backpacking trips, or infrequent use. However, if you plan to use your binoculars more frequently and you need more reliability from them, these aren't your best choice.
Lightweight

Compact

Fogproof

Waterproof

Compact

Well-made

Inexpensive

Lifetime warranty
8×32

BaK4 Prism

Center focusing

Minimum focus – 3 meters

Tripod mountable

Weight – 15.2 ounces

Size – 4.5" x 4.5" x 1.75"
You can't go wrong with Wingspan binoculars. 
They've got a variety of products in every price range, and all of them are well-made and well-reviewed. 
This pair of Wingspan's will give you a wider field of view than almost any other pair of budget-priced binoculars, and at 8x magnification, you'll see much further than what most compact models can show you. There's a lot of power packed into this little pair.
This particular model, the Spectator, was actually built with bird watchers in mind, but you'll find they are well suited to all outdoor uses. They are powerful enough to give you good, clear images of anything in your path, but lightweight enough to wear or carry all day. 
The excellent construction means you won't break them easily, and the sealed casing and nitrogen-filled lenses will keep them safe from fog and moisture, just like you'd expect from a more expensive model.
The best part about these binoculars is knowing for sure you've got something quality in your hands even though you didn't spend much money. And Wingspan offers a lifetime warranty on all of their optics, which is handy if you're planning to spend a lot of time in the field.
Overall, the Wingspan Spectator 8×32 binoculars are fantastic for anyone who wants a low-cost pair of binoculars to use while backpacking. However, while this pair is great for casual use, if you plan on using your binoculars frequently during your trip then this isn't the pair you want.
Why not?
Well, low cost binoculars come with multiple disadvantages, such as "headache glass", low glass clarity overall, low eye relief, and multiple other cons. In other words, budget binoculars function fine, but that's just about all they do. They're also prone to breaking upon impact if dropped.
So, to conclude, if the cons associated with low cost optics don't bother you, or you're buying these binoculars for kids/infrequent use, then go ahead and buy this pair, as they are the best in this price range for backpacking. 
2. Celestron 71404 TrailSeeker Binoculars
The best value binoculars for backpacking.
Our Rating- 4/6; These are the best value binoculars on the market for the average, casual backpacker.
Bottom line: If you are serious about using your binoculars when backpacking, but you don't plan on using them extremely often, this pair provides the best value for your dollar.
Lightweight

Rugged casing

Accessories included

Exceptional field of view
FOV @ 1,000 yards – 426

Convenient accessories

Magnesium alloy body

Fogproof

Waterproof

Tripod Mountable

Weight – 23.1 oz

Size – 5.5″ x 5.1″ x 2″
When you decide to move on to a more serious set of binoculars, you'll find there are more options than you know what to do with. To be honest, there are quite a few good choices, but this pair of Celestron Trailseeker binoculars has just the right specs for someone who's going to be doing a lot of backpacking and wants to get a nice view of nature while they're at it.
The Celestron Trailseeker models have been built with as much quality as can possibly be crammed into an affordable set. Users consistently gush over the image quality and brightness of colors that match a more expensive pair. Celestron engineered the design of these binoculars to let as much light as possible pass through the prism, and the lenses have been tweaked to provide a high level of contrast, which makes faraway objects easier to see. These binoculars are a huge step up from smaller models for a very reasonable increase in price.
An experienced trailsman might notice these binoculars don't come with the ED type lenses, which are known for giving a better image. That's part of the reason this Celestron pair so affordable. The optics in these Trailseeker binoculars have been designed to perform almost as well as the ED types, and there's a good chance you won't even notice you're looking through standard lenses. This is why the Celestron Trailseekers are a fine choice when you don't want to choose between a quality product and a lower price.
Celestron Trailseekers are especially useful for hikers and busybodies. The magnesium alloy exterior will last you a lifetime, and Celestron's limited lifetime warranty will be there if something goes wrong. Sure, you can find other binoculars with tough, long-lasting casings, but rarely for such a low price.
Furthermore, Celestron always provides their clients with useful accessories. A convenient carrying bag, a nice strap, and a rain guard come with your purchase. By the time you unpack your sturdy binoculars and the useful tools that come with it, you'll be looking at a complete hiking kit!
Overall, the Celestron Trailseeker binoculars provide the average backpacker with more value for their dollar than any other pair of binoculars on the market, so unless you plan on using your binoculars over ~2 1/2 hours a day on your backpacking trip, these are your best option.
3. Zeiss Terra ED 8x42 Binoculars
Best binoculars for backpacking (great for frequent users).
Our Rating- 5/6; These binoculars are amazing quality and have crystal clear glass while still being very affordable.
Bottom line: These binoculars are perfect for someone who goes backpacking frequently and wants a set that'll last them a lifetime.
Designed for extreme conditions

Higher quality lenses

Renowned optics
Prism – Schmidt-Pechan

FIeld of view @ 1,000 ft – 410 ft

Carbon-filled lenses

Close focus – 5.3 ft

ED-Type Lens

Fogproof

Waterproof

Working temperature range:

-15 | +60 °C

Weight- 25.6 oz
If you're in the mood to start using a more professional-grade set of binoculars, then the Zeiss Terra line is a great choice. Zeiss lenses have had an excellent reputation among optics enthusiasts for a long time, and they are used in some of the finest camera manufacturers. Similarly, Zeiss's binoculars are always well-made and tend to lead the industry in image quality.
The Terra line of Zeiss binoculars has been specially designed for adventurers and trailblazers, putting their excellent handiwork into a set you can confidently take on the road. This pair is the first on this list to feature ED type lenses, which makes them excellent at keeping colors from bleeding together. With a field of view that reaches wider than 400 feet, you'll be seeing more of those clear colors than with almost anything else from this price range.
The impressive optics are no surprise if you've been around Zeiss products before, but the rugged toughness of the Terra line is where they really stand out. These binoculars are designed to function at temperatures as low as five degrees Fahrenheit before the freezing air affects their performance, and they can withstand heat as high as 140 degrees. Simply put, there are very few places on the entire planet where the Zeiss Terra binoculars are not already well-adapted.
And while most binoculars are waterproof, these are designed to work after being submerged in up to forty inches of water. (We don't recommend trying that, but it's nice to know.) Zeiss has gone through a lot of trouble in their testing labs to be sure their Terra products can withstand anything Mother Nature throws at them, so you can rest easy knowing they'll surely survive your hike.
Overall, the Zeiss Terra 8×32 binoculars are the best binoculars for backpacking in this price range, so if you're looking for binoculars that'll have you set for a lifetime, these are your pick. However, unless you plan on using your binoculars quite frequently, I would save the money and go with the Celestron option listed above in the medium budget price range.
 ALSO READ: "The Best 10×42 Binoculars (In Every Price Range)"
4. MINOX BL 10x44 Binoculars – High-Grade HD
Best bang for the buck high-budget binoculars for backpacking.
Our Rating- 6/6; These binoculars are the best on the market for backpacking.
Bottom line: If you are really wanting to see the full scope of the natural world during your trip, these incredible binoculars will ensure that you will.
Superb magnification

Comes with carrying harness

Handles easily

Comfortable

ED-type lens

Comes with strap and carrying case
Prism – Roof -Schmidt/Pechan

Field of View @ 1,000 ft. – 342 ft.

Fogproof

Waterproof

Mountable

Nitrogen-filled

Weight – 26.1 oz.

Size – 5.43" x 5.11" x 1.77"
You can find plenty of high-level binoculars with large lenses and long zooms, but the avid hiker wants a lot more than that out of their equipment. The outdoors type needs to know they are not spending their savings on a pair of binoculars that will break apart in the field and won't strain their neck from a day of use. Most binoculars designed for hikers are light and compact for these reasons, but there are situations where those smaller designs just won't do.
If you're a hiker who is determined to take your optics to the top level, Minox has the solution for you. Minox boasts that their BL line is everything you've come to expect from German engineering, and they offer an impressive 30-year warranty on these products to back up their confidence.
The Minox BL's powerful 10×44 lenses will show you more than the average pair of backpacking binoculars, but without being as being cumbersome and heavy as the competition. (They are heavier than the previously mentioned Zeiss binoculars but by less than one ounce.)
From the sturdy construction and handy design, it's obvious right away that this pair of binoculars was not intended for watching birds and soccer games, but for the rugged life of hikers and campers. They have been engineered to withstand temperatures as low as 14 degrees Fahrenheit and are expected to put up with heat as high as 122 degrees. And their Volkswagen style casing is tough enough to tolerate being submerged in sixteen feet of water without leaking.
Ease of use was obviously a high priority in the design of these binoculars. They have been set up to be effortlessly operated with one hand, and the traditional open-bridge design makes it easier to hold. Now your biggest danger in the field is remembering to watch where you're going while you gaze through your handy binoculars!
Overall, these are the best binoculars for backpacking on the market, so if you are going to be using binoculars very frequently, and you have a little money to spare to get insanely good quality, these binoculars are great.
ALSO READ: "Best Binoculars for Elk Hunting"

That wraps it up for my list of the best binoculars for backpacking! By choosing one of the binoculars on this list, you ensure that you're getting the best value pair of binoculars for the price you pay.
I hope you found this article helpful, and as always, make sure to share this with your friends and family!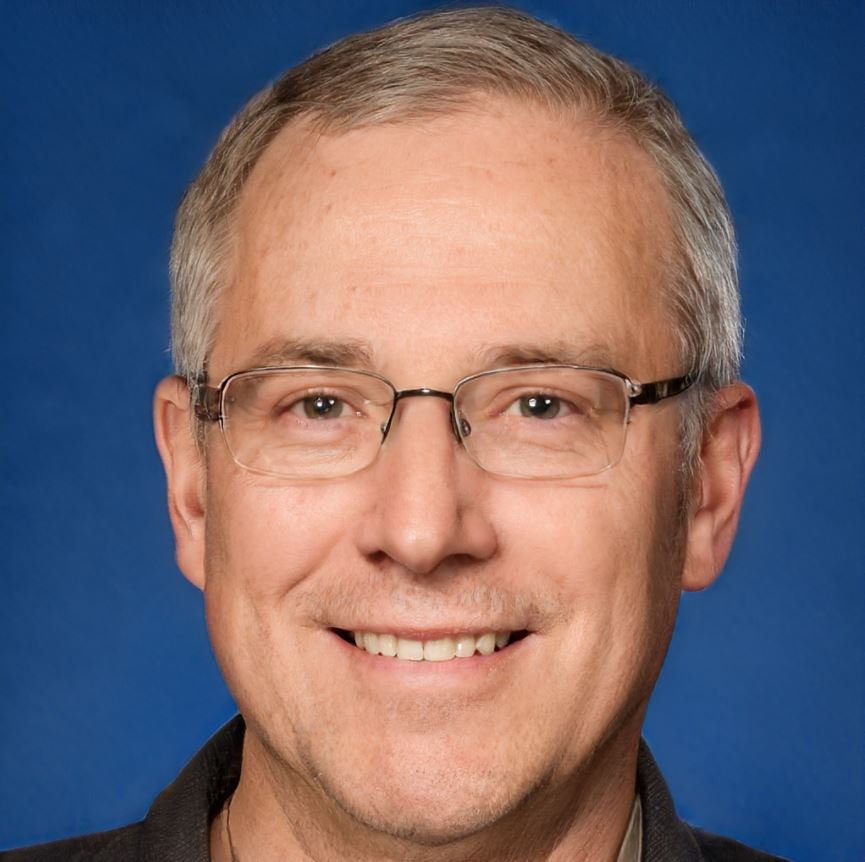 About The Author:
Hi! I'm Will Scott, the author of this post. I'm an outdoor enthusiast with over 10 years experience. I love trying out new gear and reviewing it so that other adventurers can get the most out of their experiences. I hope you've found my website informative, educational and helpful.