Everyone has different uses for binoculars. My use for binoculars is viewing nature. I have always loved viewing nature with my binoculars. Up until a few years ago, I was using a very bad pair of binoculars. 
I didn't realize this until I used a friend's pair, and let me tell you; when you have a good pair of binoculars, it is like a different world out there! After seeing how bad my binoculars were, I quickly bought a slightly better version of my friend's binoculars. My love for nature has increased so much because of that.
In order to help more folks find great binoculars like I did, I reviewed many of 2021's top 8×32 binoculars, looking to find the best value ones of the bunch.
ALSO READ: "Best Rifle Scope for Elk Hunting (Every Price Range)"
In the end, it came down to a couple Vortex pairs and a couple Zeiss pairs, which isn't surprising.
Here are the best 8×32 binoculars: 
The 4 Best 8x32 Binoculars:
1. Vortex Optics Diamondback Binoculars
Best budget 8x32 binoculars.
Hunting- 3/6; These are outstanding budget binoculars for hunting. They're lightweight and work well in low-light situations.
Birding- 2/6; These binoculars are a great choice for a beginner who is looking to get into birding, but more experienced birders should look at a pricier option.
Viewing Wildlife- 3/6; These binoculars will give a casual wildlife viewer just what they're looking for, but more advanced users should look onward.
Very crisp and crystal clear image
Good clarity
Smooth zoom dial
Great rubber gripping 
Good field of view
Great value
Fogproof
Waterproof
LIFETIME warranty
Very easy to adjust
Good form factor
Focus quickly
Fully multicoated lens
Magnification: 8 x
Objective Lens Diameter: 32 mm
Eye Relief: 12 mm
Exit Pupil: 4 mm
Linear Field of View: 420 feet/1000 yards
Angular Field of View: 8 degrees
Close Focus: 5.3 feet
Interpupillary Distance: 58-74 mm
Height: 4.5 inches
Width: 5.3 inches
Weight: 18.4 ounces
The Vortex Diamondback series is one of my favorite series of binoculars because all of the series's options offer INCREDIBLE bang for your buck. I love all of the Diamondback binoculars, however, my favorite in the series happen to be the ones I will be covering in this review!
Let's get started.
First, for the price you pay, the binoculars produce a beautiful image. Of course, the image is not as good as the image produced by more expensive binoculars, but it is significantly better than what is produced by other 8×32 binoculars in this price range.
Second, these binoculars come with fully multicoated lenses and they're also fogproof and waterproof. These traits are usually not found in budget 8×32 binoculars, so if this is your price range, you can be grateful you stumbled upon these Vortexes.
Third, Vortex offers a LIFETIME warranty on these. If that doesn't show their supreme confidence in the value of their product, nothing does.
You can really tell Vortex tried their hardest to make this pair stand out from the crowd of undifferentiated 8×32 binoculars, because they paid attention to the tiny details (that make a HUGE difference). For example, they added high quality rubber gripping on the side with finger grooves that fit ANY finger.
In the end, it was not hard to decide which 8×32 binoculars were the best choice. The Vortex Optics Diamondback Roof Prism Binoculars (See at Amazon) provide incredible value for the price you pay, and they're the best 8×32 binoculars if you're on a strict budget.
2. Zeiss 8x32 Terra ED Binoculars
Best overall 8x32 binoculars (best bang for the buck choice).
Hunting- 3/6; These binoculars are good for hunting, but the Vortex Diamondbacks listed above are pretty much just as good for a lower price.
Birding- 3/6; These binoculars are fantastic for the average birder, with pretty much just the right amount of every quality to not disappoint.
Viewing Wildlife- 4/6; These binoculars provide a beautiful image that is sure to amaze most users.
Very smooth zoom
Crystal clear image
Good clarity
Great eyecaps
Weatherproof
Very Lightweight
Compact
Fully waterproof
Comfortable to use
Field of view: 1000m – 135 m
Apparent field of view: 61°
Effective lens diameter: 32 mm
Exit pupil diameter: 4 mm
Magnification: 8x
Weight: 510g

Twilight Factors: 16.0

Close Focus: 1.6 m

Eye Relief: 16 mm

Pupil Distance:  56 – 74 mm
Zeiss is one of my favorite optics brands of all time. From my 13 years of buying from them, I have came to expect top-notch quality from everything they make, and they always fulfill my expectations. When buying from Zeiss, you expect to get high-quality, reliable, durably-built binoculars.
Let's talk about this amazing pair of 8×32 binoculars Zeiss has sent down from the heavens to grant us what we wished for; medium budget 8×32 binoculars that offer amazing value for the price you pay to get them.
I'll start by pointing out that the binoculars are compact and very lightweight, however they still have the bells and whistles of much bulkier binoculars; a combination frequently seen with higher priced binoculars, but not with budget binoculars like these.
At the $200-$400 mark, you don't have to worry about glass clarity as much as you do with cheaper binoculars. However, if you're a skeptic just know that these Zeisses produce a stunning image that 99% of the population would be happy with. Also, I want to note that the pair's image is better than most, if not all, other images of 8×32 binoculars in this price range.
Like the Vortex pair listed above, it is obvious that this pair was given a lot of attention when it was being designed. This pair just has a "high-quality" feel, you know what I mean? Tons of attention to detail, bravo Zeiss.
That pretty much wraps up the specifics of the binoculars. Let's talk about another topic now:
What makes this pair worth the extra cash? Why not just buy the under $200 Vortex pair?
Well, that's up to you to decide, because only you know how serious you are about whatever you are doing with the optics. However, I strongly recommend that if you are serious about this hobby, spend more money. (Important note: Believe me, the binoculars I'm reviewing provide great bang for your buck, but the old adage is still mostly true: You get what you pay for.)
So yeah, if you're serious about binoculars, buy this Zeiss pair or one of the higher priced pairs on this review. If you're just a casual user, you will be fully satisfied with the Vortex Diamondback listed above.
Overall, the Zeiss 8×32 Terra ED Binoculars (See at Amazon) are the most standout 8×32 binoculars in their price range.
ALSO READ: "Best Binoculars for Elk Hunting"
3. Vortex Optics Talon HD 8x32 Binoculars
Best value 8x32 binoculars for frequent/advanced users.
Hunting- 5/6; These binoculars are perfect for hunting (which isn't a surprise since they're made by Vortex Optics). They're crystal clear, lightweight, easy to handle, comfortable, great in low lighting, and more.
Birding- 4/6; These binoculars are great for advanced birders that want a very high-quality image and easy tracking of birds. They're well worth the extra money if you're serious about birding.
Viewing Wildlife- 5/6; These binoculars provide a beautiful image that will impress anyone who looks through them.
Lightweight design
Great lens
Good eyecaps
Great clarity
Lifetime Warranty
High quality materials
Durable design
Somewhat compact
Weatherproof
Very comfortable to use
Magnification 8 x
Objective Lens Diameter 32 mm
Eye Relief 15.2 mm
Exit Pupil 4 mm
Linear Field of View 420 feet/1000 yards
Angular Field of View 8 degrees
Close Focus 8.2 feet
Interpupillary Distance 56-73 mm
Height 5.4 inches
Width 5 inches
Weight 19.8 ounces
These binoculars are essentially the upgraded version of the Diamondbacks listed at #1. If you liked the Diamondbacks but thought they weren't up to your standards, these are the binoculars for you.
I cannot describe how good these binoculars are because they are premium, lightweight, and durable. Somehow these binoculars successfully captured that simultaneous durable+lightweight feeling that eludes most other binoculars that try to pull it off.
The binocular's weight is very good if you are using them long term. When using them, I realized that if I needed to I could probably hold the binoculars up for hours on end without much pain at all. 
The image produced by these binoculars is absolutely stunning. If you want a vibrant, clear, and all-around incredible view of the world around you, this pair can provide that to you emphatically 
Not to mention, the eyecaps on this pair of binoculars are really good. I don't know about you, but one of my biggest pet peeves is a pair of binoculars with bad eyecaps! These binoculars do not annoy me at all, the eyecaps feel really good. I highly recommend this pair.
For a medium price, this pair of binoculars is absolutely amazing. The fully multi-coated lenses are very satisfying to look through. The quality overall is honestly just insane. Everything about these binoculars are simply astonishing!
Honestly, there's not much I can say to truly sum up the greatness of binoculars this good. Watch the video below and read the Vortex Optics Talon HD Roof Prism Binoculars (8×32) reviews on Amazon if you want a better feel for what people think of these fantastic binoculars.
4. Zeiss 8x32 Conquest HD Binoculars
Best bang for the buck 8x32 binoculars on a high budget.
Hunting- 5/6; These binoculars are perfect for hunting, but they're not worth the extra penny if over the Vortex Talons if they're only going to be used for hunting. 
Birding- 6/6; Any birder in the world would break a leg to own these optics. 
Viewing Wildlife- 6/6; For viewing wildlife, these binoculars could only be outmatched by binoculars two times the price.
Good clarity
Weatherproof 
LotuTec Technology
Tremendous durability
Great lens
Ergonomic eyecaps
Lightweight
Good for night and day
Fully multi-coated lenses
Magnification: 8 x
Effective Lens Diameter: 32 mm
Exit Pupil Diameter: 4 mm
Twilight Factors: 16
Field of View at 1000m: 140 m
Apparent Field of View: 64 °
Close Focus: 1.5 m
Diopter Adjustment Range: +4 | -4 dpt
Pupil Distance: 54 – 74 mm
Eye Relief: 16 mm
The Zeiss 8×32 Conquest HD Binoculars might be one of the best pairs of 8×32 binoculars on the market.  From watching sports to viewing nature to hunting, these binoculars are perfect for any scenario. The price may seem a little steep, but I highly recommend these to anyone who truly enjoys the outdoors. To be honest, they really pay themselves off because you don't have to buy binoculars for different occasions because these work for anything!
The lens have LotuLec Technology which makes raindrops fall off instantly, so no more worrying about rainy days! Not to mention the quality of the lenses themselves. The lens on this pair are absolutely stunning, as expected. They are also lightweight and pretty compact (they easily fit in my backpack pocket). Everything about this pair is amazing!
Also, the modern design Zeiss used in this pair is stunning. I could almost use these for decoration in my house! The sleekness that Zeiss used on this pair is so pleasing, as well. They are pretty compact and there is no unnecessary plastic to make this pair look bulky, but yet this pair is extremely durable. 
If you want the BEST pair of 8×32 binoculars, buy these. No questions asked.
To see what people are saying about these amazing binoculars, read reviews of the Zeiss 8×32 Conquest HD Binoculars on Amazon.
ALSO READ: "The Best 10×42 Binoculars (In Every Price Range)"
That wraps it up for my list of the best 8×32 binoculars! By choosing one of the binoculars on this list, you ensure that you're getting the best value pair of binoculars for the price you pay.
I hope you found this article helpful, and as always, make sure to share this with your friends and family!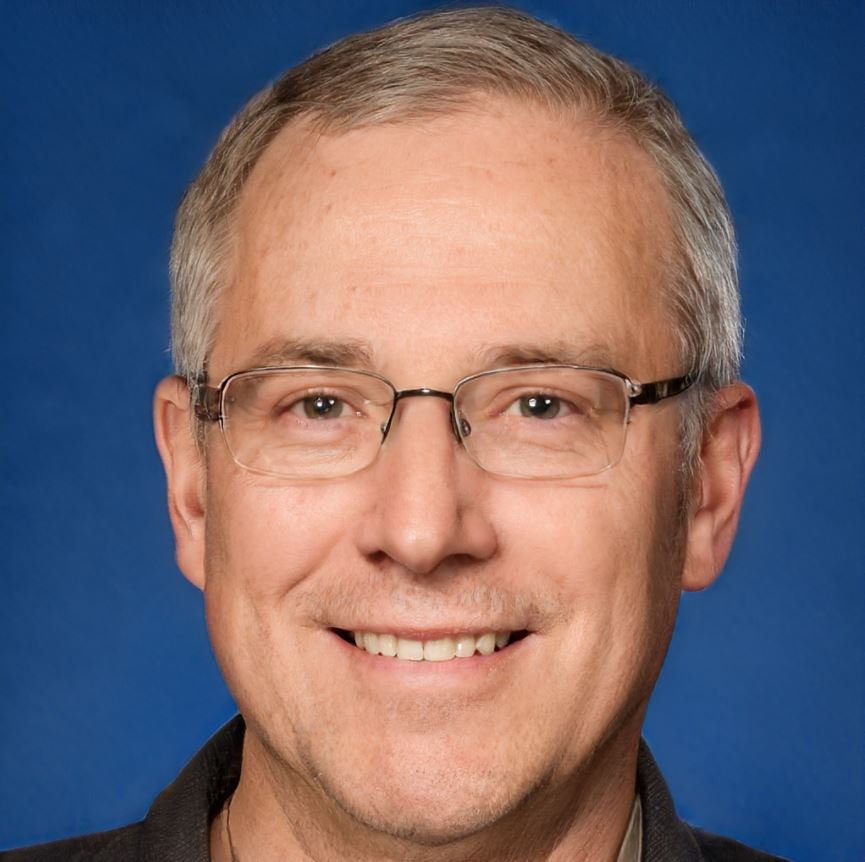 About The Author:
Hi! I'm Will Scott, the author of this post. I'm an outdoor enthusiast with over 10 years experience. I love trying out new gear and reviewing it so that other adventurers can get the most out of their experiences. I hope you've found my website informative, educational and helpful.