Col. Jeff Cooper will forever be remembered in rifle and rifle scope history. Cooper was the man that invented the scout rifle and the scout scope. 
Cooper envisioned a proper "scout rifle" as a versatile rifle that could do anything it had to do at any given moment.
In Cooper's exact words:
"The essential element of the Scout Rifle is handiness. It is a general-purpose arm intended to do all things that a rifle might be called upon to do, with the exception of certain specialties, such as formal target shooting and hunting pachyderms. Conceptually, it renders all extant general-purpose rifles obsolete. The man who owns a Steyr Scout has no need for any other rifle."
Col. Cooper followed the same scout rifle outline with his scout scopes. 
Originally, Cooper tried to use a regular rifle scope on his scout rifle. He soon realized that he could not do that, because  regular rifle scopes made his scout rifle too heavy. That is why he invented the scout scope. Scout scopes gave his scout rifles the versatility that he had always desired.
The 5 Best Scout Scopes Are:
Burris Ballistic Plex 2-7x32mm (Best Value)
Leupold FX-II Scout 2.5x28mm (Most Reliable)
Aim Sports 2-7×42 Scout Scope (Best for Low Budget)
Bushnell Trophy Scout 2-7x36mm (Also good for low budgets)
Leupold VX-R 1.5-5x33mm Scout Scope (Best High Budget)
Ok, now let's get into the detailed reviews and pros and cons of each scope!
Click Value: 1/4 inch @ 100 yards
FOV: 23 low – 8 high (ft. @ 100 yds.)
Length: 9.7″
Weight: 13.0 oz.
Finish: Matte
Exit Pupil: 9.1mm at 5.5x, 2.3mm at 22x
Eye Relief: 16 low – 4.6 high (mm)
Holds zero every time despite heavy recoil
Of course, it has good lens clarity
Variable magnification
Step up from the Burris 2.75x scout scope
Lifetime warranty
Incredibly fast target acquisition
Straight to the point, not flashy
Doesn't come with lens caps
Thin-ish markings on reticle
A little heavy
This Burris scope takes Col. Cooper's idea and builds on it. Cooper wouldn't have been supportive of a scope with 7x magnification, and usually scout scopes with magnification power this high are too heavy or bulky to be true scout scopes. That's not the case with this Burris. Burris used modern technology on this scope to make it versatile enough to be a true scout scope, but also have the capabilities of regular rifle scopes.
The ability of variable power on this scope does not restrict the scope's quick target finding. Pulling up your gun, instantly seeing your target in your sights, and shooting your target, is very easy with this scout scope. The variable power makes it even better, not worse.
I like the Ballistic Plex reticle on this scope. It keeps the lens clean looking and makes on the fly adjustments pretty easy. The markings are a little thin but it really doesn't make any difference when aiming.
Technology has come a long way since the days of Cooper, but generally not much has changed in terms of scout scopes. If Cooper could see what Burris has done with his original blueprint, I'm sure he would be pretty darn proud. I doubt he could have guessed that his idea would become this advanced.
And don't think that all this talk about advanced technology means that this scope is "too complicated." Burris doesn't overdo it with bells and whistles. Quick aiming, versatility, ease of use, and high quality are all trademarks of this incredible freakin' scope.
Overall, I'd say the Burris Ballistic Plex 2-7x32mm (See at Amazon) is the perfect balance between the original scout scope and modern day rifle scopes. If you want an amazing scout scope that is never liable to fail a task, choose this one. You will be proud.
ALSO READ: "The All-Time Best Scopes for a Marlin 1895"
Click Value: 1/4 MOA
FOV: 22.00 ft @ 100 yds
Length: 10.10″
Weight: 7.50 oz
Shockproof, fog proof, waterproof
Made by Leupold 
More of a traditional scope
Stays true to Col. Cooper's idea of a true scout scope
Very durable feel
Just has the feel of a high-quality scope
Great eye relief
Clear lens
Target acquisition is very quick and easy
Simple but very effective
Can't go wrong with this scout scope
Lightweight
Has the normal downfalls of traditional scout scopes (not good for target shooting, problems with lighting when the sun is behind you, etc.)
Leupold is an American founded company that can be trusted to do everything right. They put tons of effort into making all of their scopes, that is why they are all such high quality. You can't go wrong if you buy a Leupold. Plus, if you buy a Leupold, expect it to last for at least around ten years. Leupold scopes have a sturdy build and the glass quality is always good. For these reasons, I listed Leupold as the number one brand in my top five list of rifle scope brands.
This Leupold FX-II Scout is a very high-quality scout scope. It has a fixed power of 2.5x, so it is not made for hunting at really long ranges. That isn't too big of a problem for traditional scout rifle users since they don't shoot long range too often anyways. 
This scope is basically the upgraded version of the original Col. Cooper scout scope. It is pretty much unbreakable, it allows the use of both eyes at all times for full awareness of your surroundings, and it can find your target faster than you can say Hillary Clinton.
Eye relief is a huge factor when choosing scout scopes. This Leupold gives you tons of eye relief so opening both eyes at all times is easy (if you have trained for it). 
If you are looking for the perfect scope to top off your traditional scout rifle build, choose the Leupold FX-II Scout 2.5x28mm (See at Amazon). (I would go with the Burris I listed above if you want a bit more of a modern type of scout scope, but if you want a simple, sturdy, and swift scope that fits Col. Cooper's vision, go with this Leupold.)
3. Aim Sports 2-7x42 Scout Scope
Best value scout scope for a low budget.
Click Value: 1/4 inch MOA
FOV: 7.4′ at 2X, 2.5′ at 7X (ft. @ 100 yds.)
Length: 11.25″
Weight: 14.5 oz.
Finish: Matte black
Exit Pupil:  21-6 mm
Eye Relief: 8.5″-10.5″
Price
Best scout scope under $70
Good glass clarity
Good for testing to see if you prefer scout scopes or traditional scopes
Holds zero effectively
Fully multi-coated lens
Can have quality issues out of the box due to low price
Can't handle rifles that are too powerful
Obvious flaws because of the low price
Heavy
Scout scopes weren't originally available for prices this low, but now today's technology allows them to be. With that being said, this still isn't just an amazing scope. It is a good option if you want to build a budget scout rifle or upgrade an old scout rifle, but I wouldn't use it for my main build. Although, if you can't afford or don't want to pay for the high priced scopes, this is the way to go. It is the best low priced scope, usually lingering around $60.
Any beginner that doesn't know if they want to go the scout scope route can use this scope for testing. It can be used at higher levels, but I wouldn't recommend it. 
A lot of people complain about the size of the mil-dots on the reticle, but I had no problem with them. They were a little small but they weren't too hard to see.
Overall the Aim Sports 2-7×42 Scout Scope (See at Amazon) is a good cheap option for anyone looking at a scout scope under $80. You can't always trust the scope's durability if your rifle has a lot of kick, but if it doesn't, this scope will be a fine choice.
ALSO READ: "The Best Scope for a Savage 220 (Top 4)"
Click Value: 1/4 MOA
FOV: 34/10@2x (@ 100 yds) 
Length: 11.4″
Weight: 13.4 oz
Finish: Matte
Exit Pupil: 18/5.1mm
Eye Relief: 8″
Multi-X reticle
Great for the price
Clear glass
Great eye relief
8″ of eye relief, perfect for scout rifles
Fully multi-coated optics
Fast focus and aim
Best scout scope for this price range
8″ of eye relief across all magnification levels
Lifetime warranty
FOV not great
Small eye opening
If you want a great scout scope but can't afford a $350 Leupold, get this one. The price is usually around $150, but the scope's value is equal to a lot of higher priced scopes. If you want bang for your buck, choose this Bushnell scout scope. 
This scope has consistent eight inches of eye relief, so no matter if you are on 2x magnification or 7x magnification, the eye relief remains the same. This makes the scope good for multiple quick shots where you don't have to adjust things too much before you fire again.
This scope would be a great for a medium budget scout rifle build. It doesn't have any features that make it incredibly groundbreaking, but it is a huge upgrade from all of the cheaper scout scopes. The quality of this Bushnell is as good as some of the scout scopes I have used that cost two times this price.
The field of view (FOV) on this scope isn't great, but it is easy to ignore it because scout scopes are made to be used with two eyes, not one.
In this price range, things like glass quality, build sturdiness, and usability are usually questionable. Those things aren't a problem with this scope. This Bushnell is a true scout scope that has variable power, which is hard to find for this price. If you have been looking for a cheap variable power scout scope that works flawlessly, there is no better one than the Bushnell Trophy Scout 2-7x36mm (See at Amazon).
5. Leupold VX-R Scout Scope 1.5-5x33mm
Best Value for High Budget Scope
Click Value: 1/4 MOA
FOV: 43.4ft-1.5 17.0ft-5.0
Length: 12″
Weight: 14.2 oz
Finish: Matte
Eye Relief: 6″
Made by Leupold
Step up from Leupold FX-II Scout 2.5x28mm
"Firedot" reticle makes it very easy to aim quickly
Extremely durable
Made for hunting dangerous game
Almost unbreakable
Never messes up
Perfect glass for a scout
A bargain
Very cool features
Good in low light
Almost the perfect scout scope
This Leupold scout scope does exactly what it is made to do, which is to do multiple things and do them all well. It is the perfect cross between iron sights and regular scopes. If you are hunting game that is dangerous, you need to have this scope. Like seriously, if you are hunting dangerous animals, this scope is almost a must-have.
This scope is really advanced. It has motion sensor illumination for the reticle so when you aren't aiming, the illumination isn't on. Also, the scope is nearly unbreakable, which isn't surprising since it is made by Leupold. Rifles that have extreme levels of kick don't even bother this scope, and that is pretty important when you're shooting more dangerous animals than squirrels and 'coons.
If you liked the Leupold FX-II that I listed above in this post, but you thought it just wasn't good enough for you, then the Leupold VX-R Scout Scope 1.5-5x33mm (See at Amazon) is the scope you need. It is one of the best scout scopes you can buy, it will last ages, and it basically does the aiming for you. If Col. Cooper saw this scope, he would definitely piss his pants. This is a scout scope to be proud of.
A Brief Explanation of Cooper's Scout Scope
According to Col. Cooper, the best scout scope is one with low magnification, light weight, high eye relief, quick target acquisition, and the capability of being mounted on the far end of a rifle.
Low magnification is one of the key components of a scouting scope. Low magnification usually means less weight. Light weight is also one of the key components of a scouting scope. Low magnification and light weight make setting your sights on your prey quicker and easier.
Quick target acquisition is one of the trademarks of Cooper's scout scopes because the people that use scout scopes are often hunting dangerous game, and when hunting dangerous game you need to be able to find your target quickly, for obvious reasons. 
Scout scopes are mounted farther from the eye than normal scopes because the extra distance allows you to use both of your eyes while you shoot. With a regular rifle scope, opening both of your eyes is usually not possible because they are blocked by the scope. 
Overall, these factors I have listed make scout scopes more geared toward general use than normal rifle scopes.
Today, scout scopes are a bit more advanced than they were in Cooper's days. Cooper wouldn't have approved of a variable power scout scope, but today's technology allows scout scopes to have variable power and still be true scout scopes. Companies like Burris and Leupold have designed scopes like this.
There are too many different scout scopes to choose from if you don't have any guidance. Because of that, we have listed our favorite scout scopes here for you.
Scout Scopes vs Regular Rifle Scopes: Which is Better?
Scout rifles are not made for long distance shots or shooting targets. They are designed to be adaptable to any situation they might be in. Col. Cooper wanted his scout scopes to be jacks of all trades, as an actual "scout" had to do more than just one thing. A scout had to shoot from stands, from the ground, and on the run.
Scout scopes are designed for multiple purposes, that is why the eye relief is so extended. Extended eye relief allows more awareness of your surroundings. Regular rifle scopes aren't made to do multiple things. They usually focus on one thing; whether it be long-range shooting, target shooting, varmint shooting, or anything else.
If you think that you are going to be hunting dangerous game, up close game, or doing multiple different things with your rifle scope, choose a scout scope.
Cooper thought a true scout scope should be mounted forward on the rifle where you would normally find iron sights. A forward mounted scope allows the hunter to have extra versatility since he or she can have both eyes open.
Another part of his vision was that he didn't want his scopes to be made specifically for long distances. He didn't want this because to get long-distance ability he would have to give up the versatility of his scopes. 
He also wanted his scopes to be a cross between iron sights and normal rifle scopes. Having this mixture would give his scope the advantages of both, but without their disadvantages. So overall, scout scopes are like iron sights, but with a bit of added magnification power.
A heavy and big scope simply would not have done it for Cooper and his scout rifles. His scopes had to have fast aiming, easy versatility, long eye relief, and spot-on accuracy to be perfect.
Best Scout Scopes - Conclusion
That wraps up Optics Empire's list of the best scout scopes on the market. Did you find this article helpful? Don't forget to share it with your friends, your family, or whoever else you wish to share it with!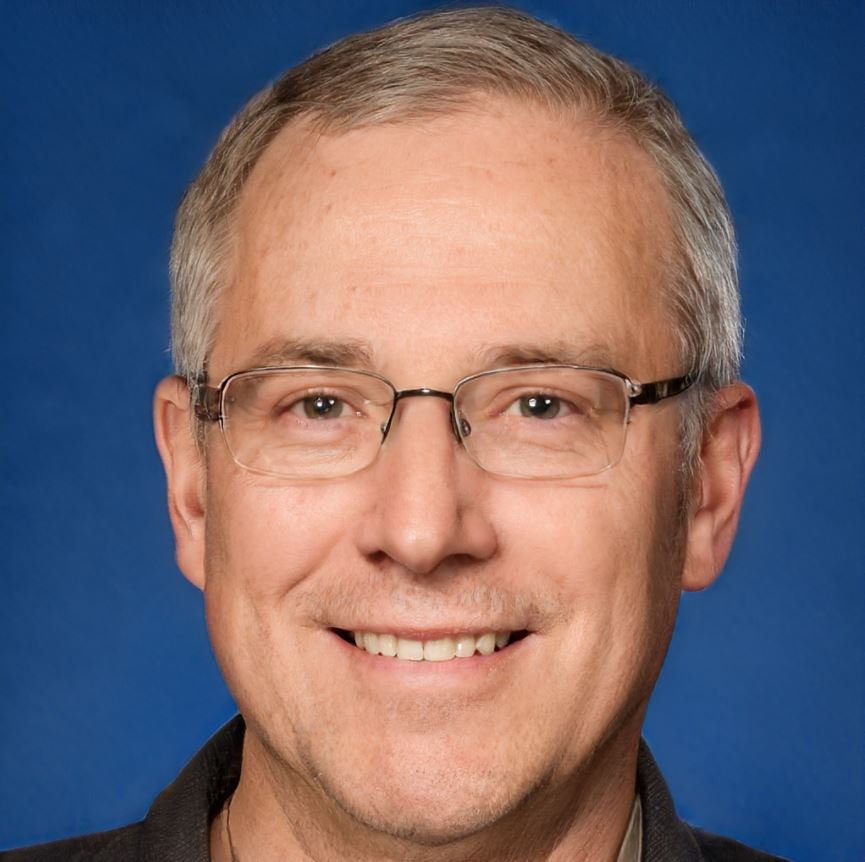 About The Author:
Hi! I'm Will Scott, the author of this post. I'm an outdoor enthusiast with over 10 years experience. I love trying out new gear and reviewing it so that other adventurers can get the most out of their experiences. I hope you've found my website informative, educational and helpful.